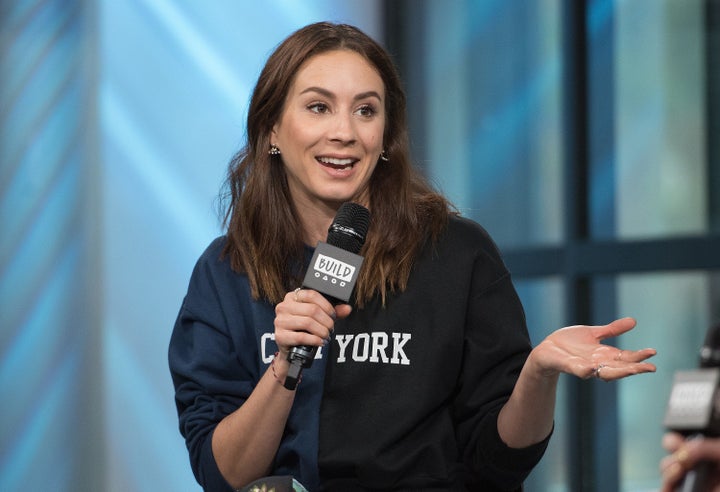 The "Pretty Little Liars" actress opened up about her experience with an eating disorder on Tuesday in an essay for Lenny Letter. She admitted that for a long time she struggled with feeling like she was weak or not good enough. As a result, she'd often ignore her own self-care, resorting to severe and unhealthy calorie restrictions.
"That part of my brain is my disease, and there was a time when it had absolute authority over me," she wrote. "It almost killed me, and you can see that even though I have lived in recovery for 10 years now, it still finds loads of fun, insidious ways to thwart me to this day."
The actress credited seeking treatment and having a loving support system for helping her manage her illness.
"It was a difficult journey finding my way back to health," she explained. "Through hard introspection, intense medical and mental care, a supportive family, friends and patient and loving partner, I survived, which is rare."
The actress wrapped up her Lenny Letter essay by reiterating to herself ― and everyone else living with mental illness ― that the voice that comes with the conditions is not real. She explained that not only does she want to overcome the disorder, she wants to be successful in spite of it.
"I don't want to just survive that part of my life. I want to create in rebellion. I want to stop looking at the clocks," she wrote. "I wanna get paint all over the floor and build a wall of feedback in the amp so loud that it starts a mosh pit as I scream back in the face of my disease: I AM ENOUGH!"