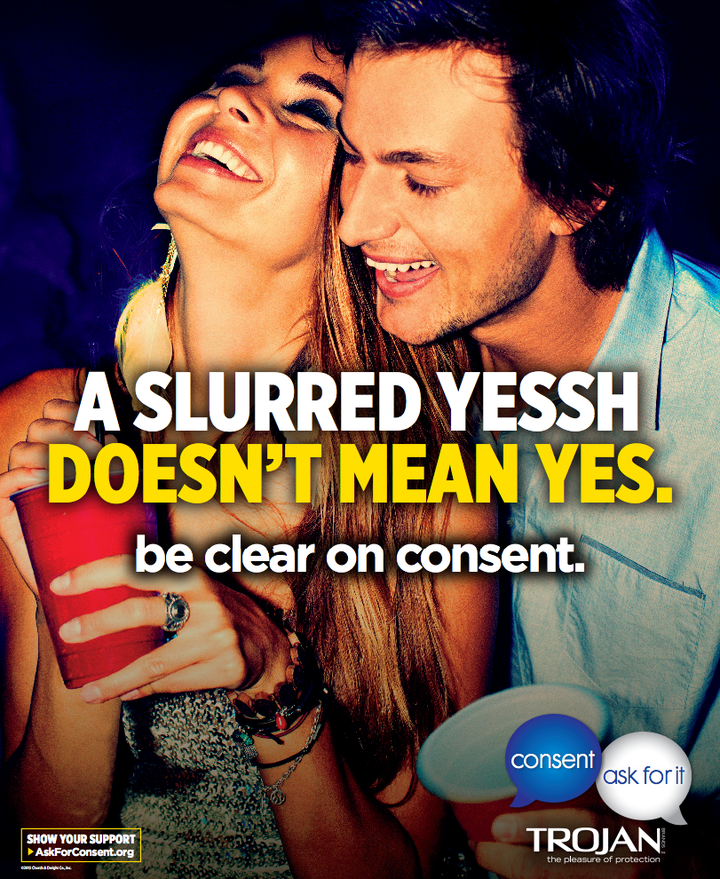 Condom brand Trojan is staging dozens of events on college campuses this month to emphasize the importance of getting consent in sexual relationships.
Partnering with the nonprofit organization Advocates for Youth, Trojan is asking students to sign a pledge to "support a culture of consent and to make sure consent is always given and received before and during sexual activity," according to an announcement about the initiative on Thursday. 
Trojan and Advocates for Youth are passing out toolkits to 100 students on campuses to put up posters about consent, and educational postcards, laptop stickers and temporary tattoos to distribute.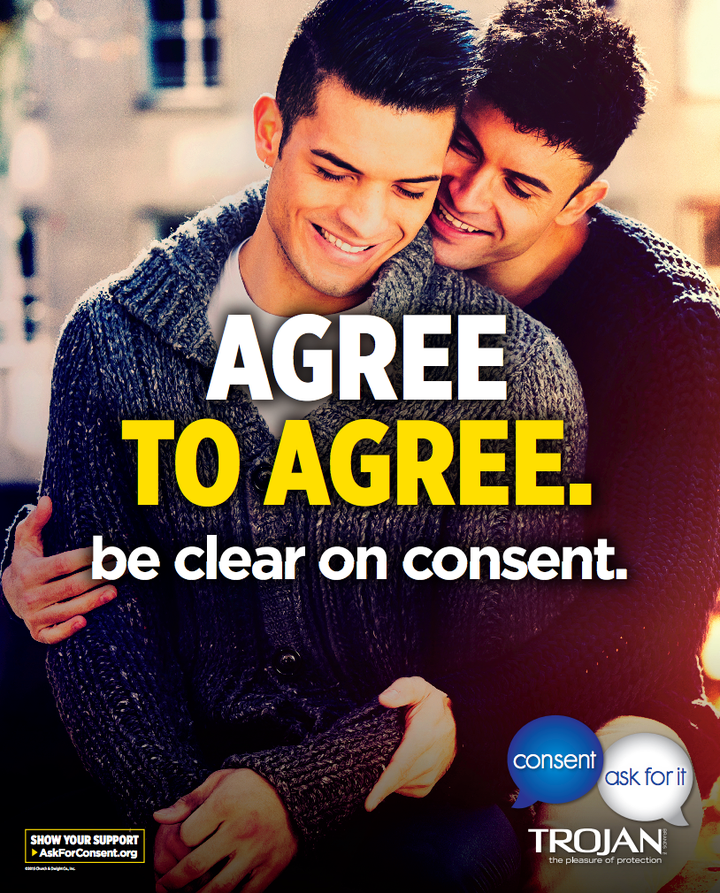 "Young people want to have open and honest conversations about sex and sexuality," Julia Reticker-Flynn, an official with Advocates for Youth, said in a statement. "And consent is an essential part of that conversation."
So far, more than 3,700 people have taken the campaign's consent pledge, counting their efforts in the fall and the ongoing events during April.  
A website for the campaign, AskForConsent.org, lists the upcoming events on campuses.
Calling all HuffPost superfans!
Sign up for membership to become a founding member and help shape HuffPost's next chapter