 After disappointing the eager masses hoping to score a free vibrator on Wednesday, the city permitted Trojan's "Pleasure Carts" Thursday to station in the Meatpacking District for its much-buzzed vibrator giveaway.
Yesterday was just the foreplay…our toe-curling, record breaking Trojan Vibes giveaway will climax today at 5pm. With official NYC permits in hand (thanks City of New York!), the Trojan Vibrations Pleasure Carts have reloaded and will be serving up pleasure tonight from 5-7 pm in the Meatpacking District on the corner of 14th Street and 9th Avenue.
CBS reports 4,000 Pulse and Tri-Phoria vibrators were handed out. Many pleasure-seekers happily waited as long as 45 minutes for the freebies.
See below for photos from the promotion: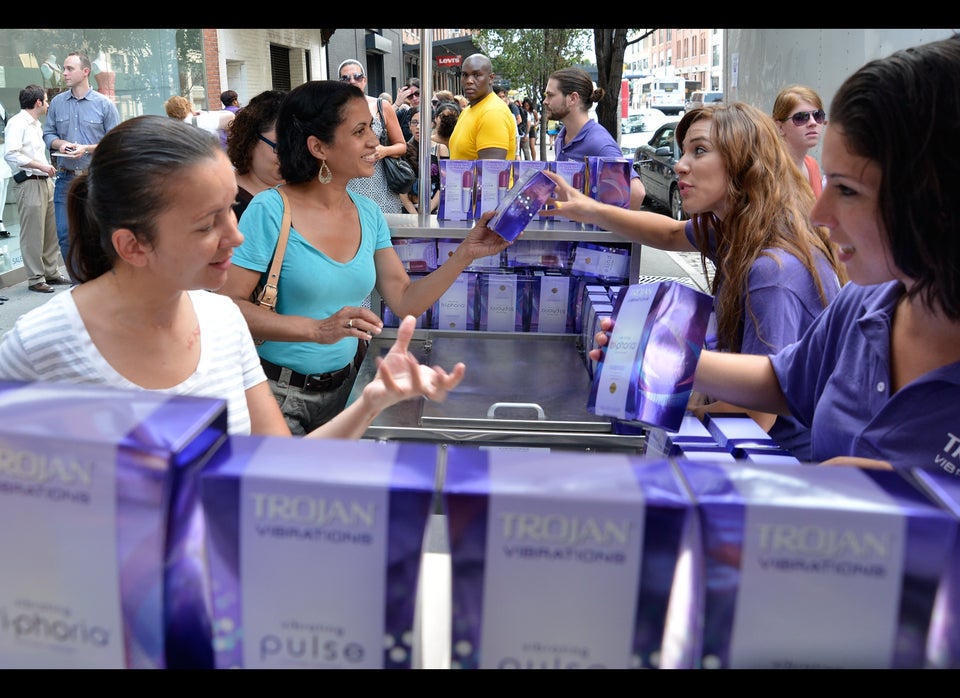 Trojan's Free Vibrator Giveaway In NYC
Popular in the Community