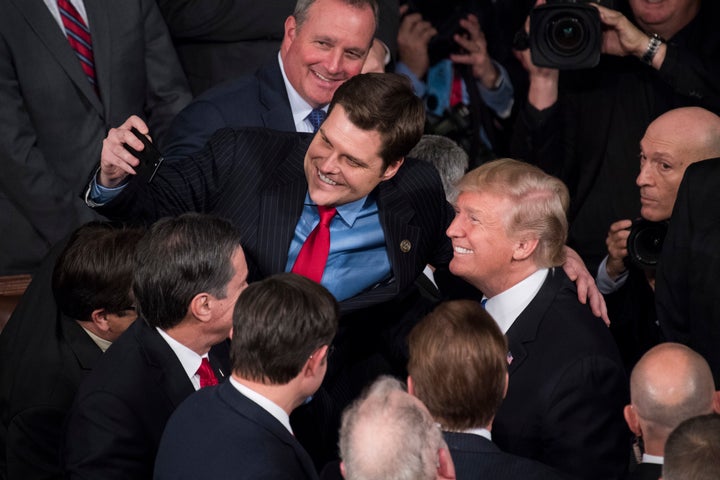 A Republican lawmaker invited a notorious far-right troll who peddles absurd conspiracy theories to President Donald Trump's State of the Union address on Tuesday.
Rep. Matt Gaetz of Florida gave a ticket to the speech to Chuck Johnson, a blogger who was permanently banned from Twitter after asking for help "taking out" a civil rights activist. A Gaetz spokeswoman on Wednesday confirmed the invite to HuffPost.
Johnson said he had a "wild time" at the speech.
"I certainly did a bunch of jumping out of my chair," Johnson told The Daily Beast. "Trump was straight-up gangster."
Johnson's website, GotNews, is known for a wide range of false and dangerous writing, and promotes itself with the tagline: "President Trump reads us. You should too."
Gaetz also has shown a fondness for conspiracy theories. On Monday, he went on Alex Jones' InfoWars broadcast to claim Special Counsel Robert Muller's investigation into the Trump campaign's alleged ties with Russia "is built on a rotten foundation," and will soon turn to Hillary Clinton.
Support HuffPost
The Stakes Have Never Been Higher
Popular in the Community