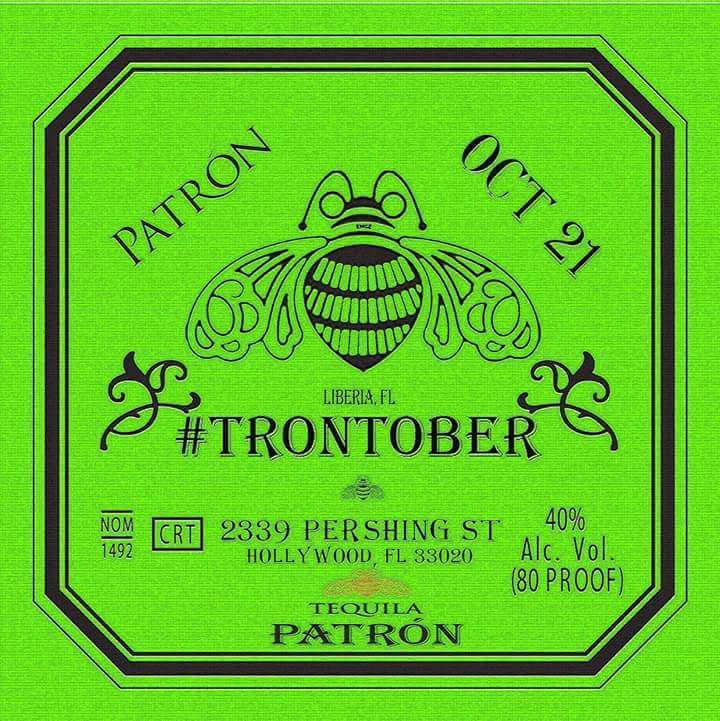 #Trontober is an event dedicated to raising awareness on mental health and suicide in the hood. This hood is known as Liberia or as "Lil Africa" within Broward County, FL. "Trontober" is a movement created by Aaron D. Hollis, founder of "Kids Always Come First" and his story is one that needs to be told.
As I sat down with Aaron to interview him, I soon realized that he spoke from such a real place, which was from his heart. Aaron's life forever changed on July 27, 2016, when he was told that his brother Timothy "Tim" Hollis, 32 years old, had killed his own daughter, Kalila Hollis, 1 year old, and seriously injured his son, Timothy Hollis Jr, right before taking his own life.
Aaron still remembers everything as if it had occurred only yesterday. He recalls how only a few hours before the tragic incident Tim had visited him. Aaron remembers Tim saying "Here.....boy" as he handed Aaron the keys to his 78' Buick. As Tim walked away, Aaron continued to call him back, but Tim kept walking, without saying another word. Aaron remembers his family waking him up at 3 am to give him the horrific news. All his siblings gathered in grief in his parent's small living room. Aaron remembers being in shock, his first thoughts were "who killed Tim?" He didn't know to feel, or how to process his brothers suicide because he never knew about suicide. He truly thought it was a "white thing". Aaron believes that we need to have more talks in our hoods about mental health and suicide, as a first step towards supporting one another.
Aaron then talked about the text message Tim sent him, only minutes before the shooting. The text from Tim said "I'm tired its time to check out". But by the time Aaron saw this text it was too late. "I don't know how people deal with this type of situation. One year later, I still don't know how to deal with it." Aaron stated as his eyes begin to water up. Aaron told his daughter, who was only three years old at the time, that her uncle Timothy and cousin went to sleep with God. His daughter gave him no response.
Aaron explains that after his brother and niece's death, there was so much going on, he felt like he was in a permanent daze. News reporters all over the place, while his nephew was still in the hospital struggling for his life. This was a trying and emotional time for Aaron. His parents are in their elderly stage and his mother had already lost her sight. Just when he thought things couldn't go further downhill, two days after the tragedy, Aaron was detained for driving with a previous warrant. As Aaron was handcuffed, he remembers tearing up, and one of the officers asked him what was going on. Aaron explained that he had just lost his brother and niece just two days ago. The officer listened and gave Aaron some words of wisdom. The Officer told him "It sounds like you are the next man." Till this very day these words have stayed with Aaron.
Aaron was detained for a few hours, but he says this was enough to help him awaken. "For once I realized my family depended on me." said Aaron. This is why I created "Trontober" , its a day to come together as one in Liberia. Its a day to initiate that support system that maybe his brother Timothy didn't feel he had.
The date of "Trontober" is very significant to the Hollis family. October 21, 2017 would have been Timothy's 34th birthday. Aaron wants to celebrate Timothy's birthday with his hood. This event is about keeping his brother and Kalila's memory alive and using it as a platform to help those in his hood that may be suffering with mental health issues or who may have suicidal thoughts. As Aaron speaks of the previous events he has set up, along with his family, his face lights up. Aaron states, "I want everyone in my hood to feel supported and loved. I want them to know they are not alone in these streets."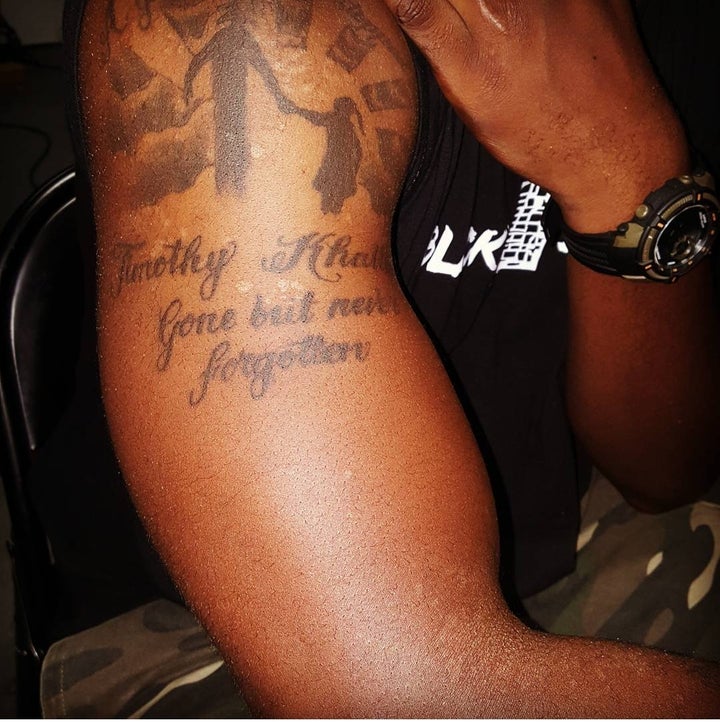 He remembers having talks with his brother about ways to be a support system for the kids in their hood. Because they themselves knew what it was like to not have people around them, who encouraged them to make better choices. Aaron and Timothy were planning on creating community events together. This is why it was so difficult for Aaron to understand why his brother took his own life and his niece's life. But Aaron stated he had a better understanding, without excusing what his brother did, after he found Timothy's letter.
Months after this tragic incident, Aaron found a letter Timothy had left for him in his 78' Buick. In this letter, Timothy expressed his feelings, he no longer wanted to be a burden on his family. And he felt that if he left his kids behind that they would become a burden as well. He told Aaron to continue with their plan of creating community events for the neighborhood kids. I can hear the sadness in Aaron's voice as he tells me, "Tim told me to do it for the kids." Aaron stated that no one in his family felt that Timothy was a burden, but this must have been the way Timothy felt.
Aaron's eyes began to water up again, as he stated, "In the midst of my brother taking his life, I had to make a choice to save mine." His goal is to make sure no one in his neighborhood goes through what he and his family went through.
For more information on this event: click on #Trontober. Saturday, October 21, 2017 @ 2pm located at 2339 Pershing Street, Hollywood, FL 33020.
Related
Popular in the Community