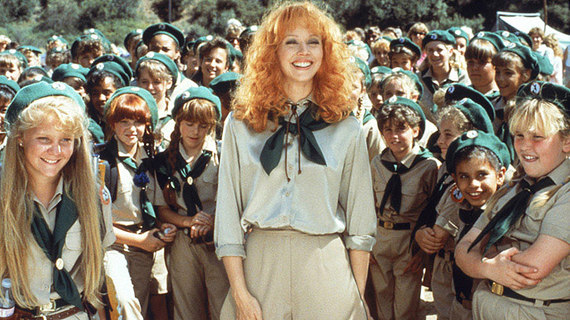 It's the 25 year anniversary of every 80s tween's favorite movie, Troop Beverly Hills. This milestone means it's time to pull out the cashmere sleeping bags and take a gander at what this crackerjack troop of Wilderness Girls has been up to. They would be in their mid-thirties now and I imagine Troop 332 has done a heck of a lot since the gem known as "Cookie Time."
Phyllis Nefler (Shelley Long)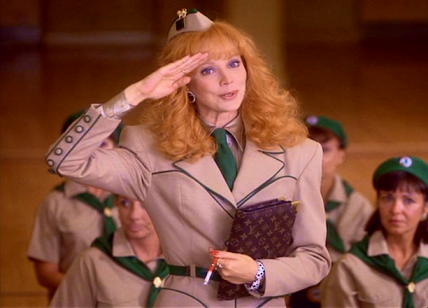 After a stint at Promises rehab for an addiction to Evian water, Phyllis reinvented herself and enrolled in Stanford Business School. Unable to finish what she started, yet again, she was found wandering around campus high on methamphetamines wearing a peach satin off-the-shoulder gown chanting "Beverly Hills what a thrill, Beverly Hills what a thrill." Her husband Nefler the Mufler Man threatened divorce, but with the help of her best friend Robin Leach, Phyllis landed a plum marketing job at Cartier. She left ten years later when the gig of global CEO of the Wilderness Girls Association opened up. Since 2005, the association's khaki uniforms all have requisite gold lamé-lined capes pinned to the shoulders and her ingenious yellow and white striped backpacks, ridiculed by the Red Feathers in 1989, are Amazon's number one seller in the Casual Daypacks department.
Still a lithe size 0 and one hell of a dancer, Phyllis' video of her doing the Dougie in a satin negligee went viral, but she is determined to make the Freddy happen in 2015. Her life's mantra is still, "I'm coming girls and I've got the fondue!"
Velda Plendor (Betty Thomas)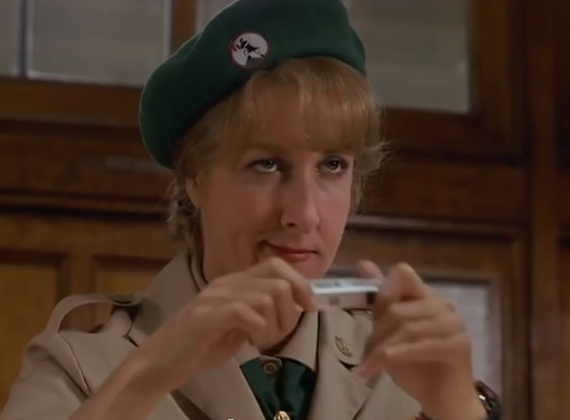 After a year working the cash register at Kmart, Velda single handedly shut down a credit card fraud ring at the chain and nabbed a job working for the CIA. After five years in Langley, she was transferred to Guantanamo where she headed up torture operations. After mistaking a colleague with a beard for an inmate and water boarding him, she kissed Cuba goodbye to start Plendor's Pioneers, a rival group to the Wilderness Girls, now extremely popular in Chechnya, the Ukraine and North Korea. When she's not teaching girls how to skin wild boars with their bare hands she is a torture consultant on Homeland and an avid black market arms dealer.
Hannah Nefler (Jenny Lewis)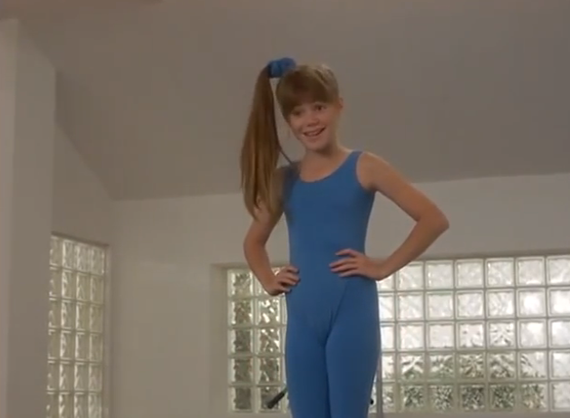 After penning a #1 Kindle single for children of divorce entitled "I Feel Like a Ping-Pong Ball," Hannah turned back to her roots and realized that designing gymnastics wear was her true calling. She convinced the US National team to adopt the electric blue Lycra leggings under a leotard look and can frequently be seen at Chateau Marmont swirling champagne and protein powder with McKayla Maroney and Gabby Douglas.
Jasmine Shakar (Tasha Scott)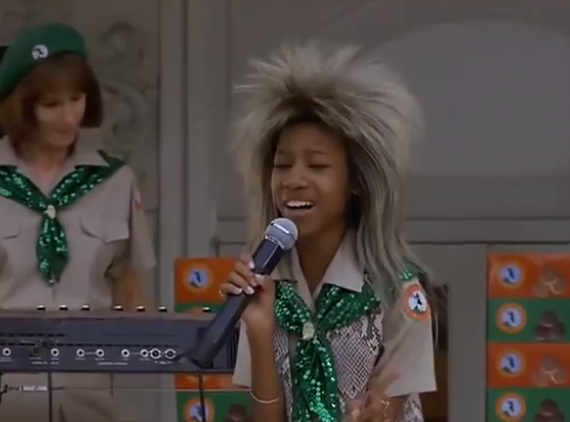 After her stellar performance shilling cookies on Rodeo Drive, Jasmine marched right on to The Mickey Mouse Club and thrived until producers announced that her creative differences with Britney Spears were causing tension on set. She was given the boot and recovered in the Hypercolor-covered arms of Mark-Paul Gosselaar. Unable to find any on-camera work after she was banished as a Mouseketeer, she voiced the role of Ginger the Curious Gopher for public television for ten years until she was fired for showing up drunk and holding a steak knife at a PETA event. In her thirties, she reinvented her career when she was able to turn a remix of "Cookie Time" into an ironic hipster anthem.
Claire Sprantz (Ami Foster)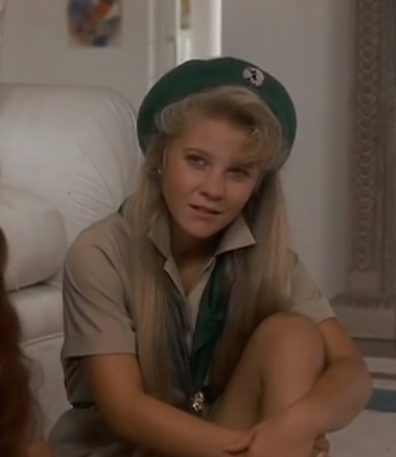 After co-writing the hit romance novel "Felt His Manhood Rising to a Frenzy," with her mother when she was only twelve, Claire changed coasts and enrolled in the playwriting program at Tisch where she was thrilled to be just one of many washed out child stars. She struggled with the freshman 15 due to an addiction to wine coolers, but was able to burn it off on a diet of campfire hotdogs and marshmallows. After a few failed attempts to get her plays on Broadway, she penned her Tony Award-winning musical He Permed Me!
Chica Barnfell (Carla Gugino)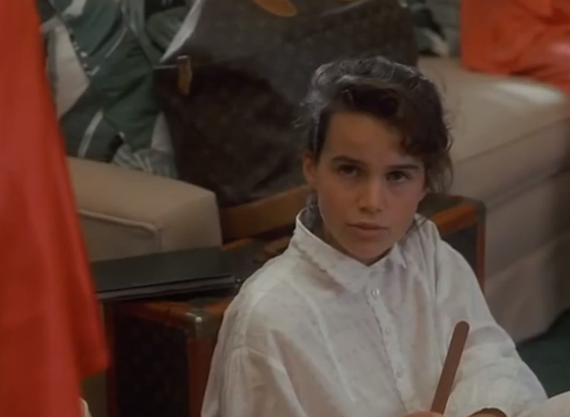 The painfully ignored daughter of dignitaries is the star of a YouTube show called Too Many Accessories Clutter an Outfit. She has embraced extreme minimalism and was photographed riding horses in Yohji Yamamoto with Princess Charlotte of Monaco. Her husband, Officer Bill, of CPR patch fame, is convinced Yohji Yamamoto is a type of Asian cocktail snack. Her parents were incensed at their daughter marrying a commoner, but they forgot her wedding date anyway and have been in Monte-Carlo since 1989. Rosa, the Nefler's maid, walked Chica down the aisle.
Tessa DiBlasio (Heather Hopper)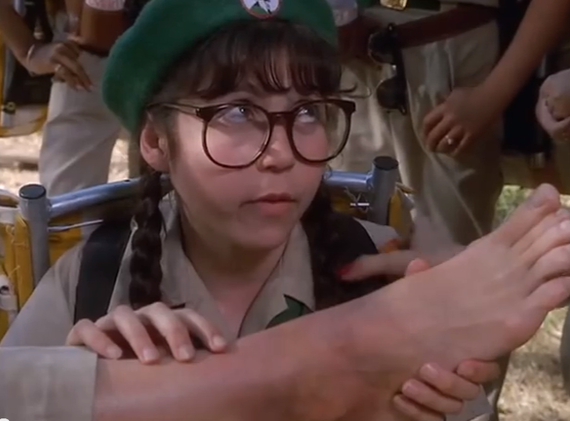 After enduring 21 years of therapy at $300 an hour, Tessa majored in psych at UCLA and became a shrink to the stars. She is credited with turning Amanda Bynes into an Oscar-winning actress and for Lindsay Lohan's embrace of Mormonism. Her father, who has been going through that midlife crisis for 36 years now, has been banned from her office for stalking the youngest Olsen sister.
Tiffany Honigman (Emily Schulman)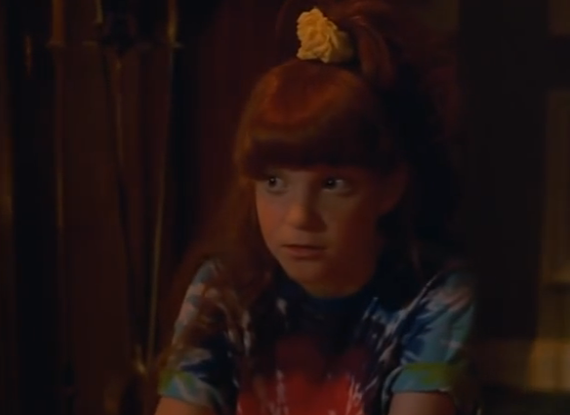 Bribed to be a Wilderness Girl by her father, Tiffany's love of embezzlement came through in the early 2000s when she was caught heading up the most infamous Ponzi scheme since Bernie Madoff's. She served ten years in the Central California Women's Facility before her father paid off every judge in the state to let her go. Now a free woman, and voted best red-headed felon by Vanity Fair, she has gone back to her first passion, describing fall fashions to the blind.
Lily Marcigan (Aquilina Soriano)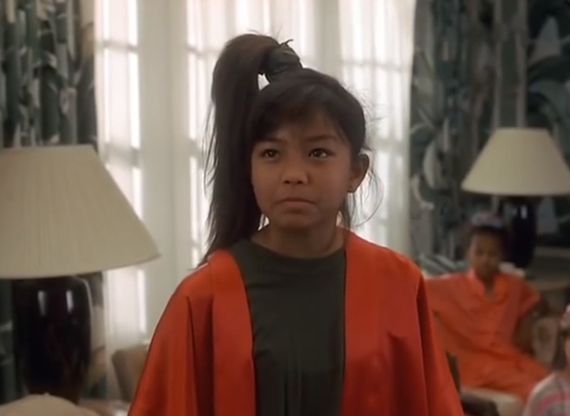 The side ponytailed child of Mr. and Mrs. Dictator moved back to the Philippines after graduating from Beverly Hills High. Her international affairs patch, earned for teaching the girls of Troop 332 how to launder money and crush a revolution, came in handy when pirates tried to take over the presidential palace in Manila. She still sleeps in sunglasses.
Emily Coleman (Kellie Martin)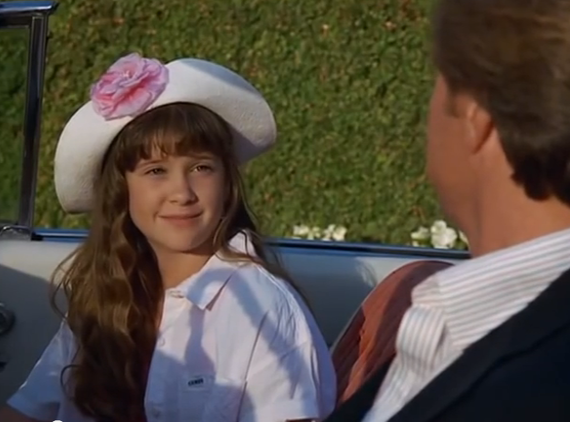 After witnessing the workings of the American judiciary system in the Neflers divorce hearings and earning the Divorce Court patch, she took Phyllis' advice of "Never go to Reno girls. The California community property laws can't be beat," and became a lawyer in Malibu. Her father still can't afford to give her ten dollars for her Wilderness Girls alumni dues.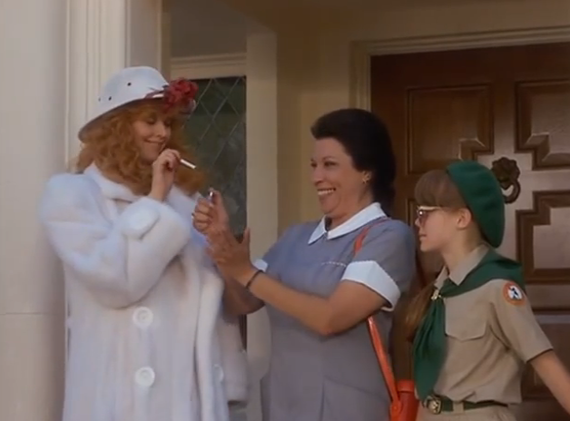 The Neflers' maid finally had enough of steaming beaded ball gowns and picking up Freddy Nefler's clothes from the front lawn. She ran out of the peach house in the dead of night, waving hello to Lisa in the pool house, and took a plane to Guadalajara. Financing the first five years of her life with the money she got by eBaying Phyllis' shoe collection, she came across a box of discarded Wilderness Girls cookies in the back of a Ford Pinto and knew it was a sign. She started the Wilderness Girls in Mexico where she spends her time plotting the demise of ten-time jamboree winners, the Rojo Sombreros. You can tweet her at
@Wedontneednostinkinpatches
Cleo Plendor (Dinah Lacey) and Jamie the Red Feather (Tori Spelling)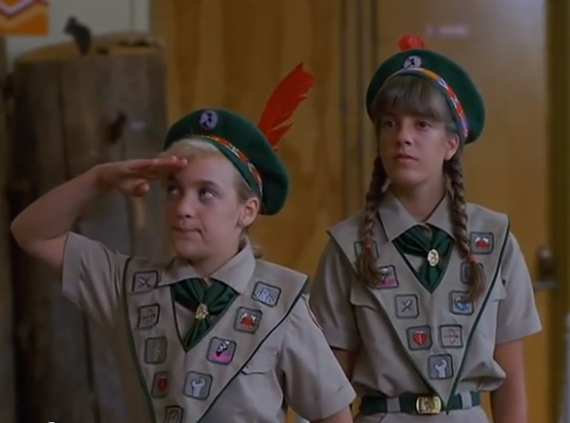 As tween Red Feathers they chopped down trees, wove their own cloth and lived off of berries and squirrel meat. What was left to do? Politics and reality TV. Cleo moved to Alaska to train for the Iditarod, was voted in as mayor of Juneau and can frequently be seen hunting elk with Sarah Palin. Jamie followed a year later and starred on both Ice Road Truckers and Yukon Men. For their marriage in 2005, they wore their signature red feathers, dresses made of wale bones and Kareem Abdul-Jabbar officiated.
Annie Herman (Mary Gross)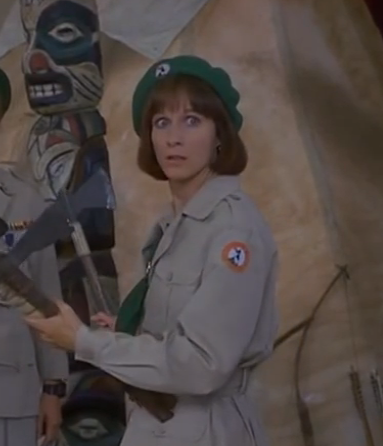 After a torrid love affair with Cheech Marin, who she met at the Barnfells cookie celebration party, Annie decided that he didn't jive with the ideals of the Wilderness Girls promise. When Phyllis offered her the opportunity to plan the 85th Wilderness Jamboree, she threw on her pink and black prom dress and headed to the great outdoors. She still loves a hidden camera and finally got laser hair removal to do away with that mustache forever.
Related
Popular in the Community