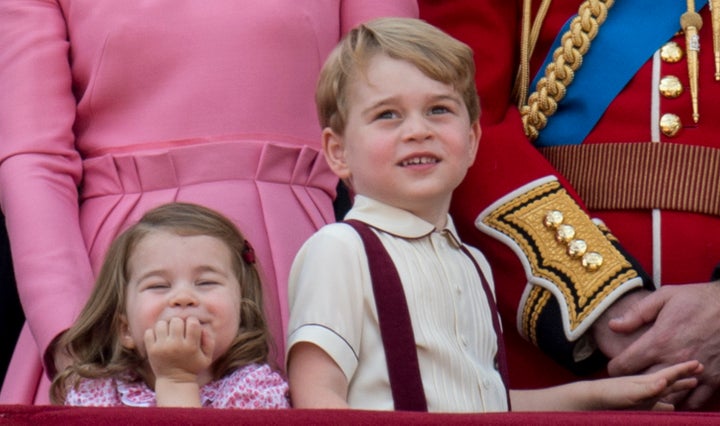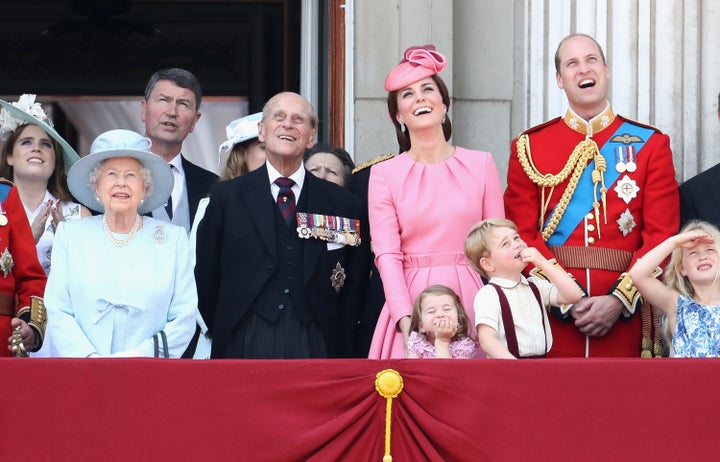 All eyes were on George and Charlotte, in red suspenders and a pink, floral dress respectively, and both making unbelievably cute faces. But the rest of the family was looking pretty sharp, too.
The media phenomenon formerly known as Kate Middleton looked so pretty in pink, while the queen went in a different direction from last year's neon green look in a lovely pale blue look.
Check out more photos from the event below.