But far from U.S. soil, there were others worried about the new policy: U.S. commanders who are trying to fight terrorism on the ground.
The Washington Post reported Saturday that U.S. commanders advising Iraqi forces quickly began hearing negative responses.
"It's already flowing back," a senior counterterrorism official told the newspaper. "They are asking, 'What do you think of us? Do you see us as the threat?' "
It's not surprising that Iraqi forces would be concerned. Iraqi and Afghan refugees who helped U.S. war efforts were among the first to be detained Friday night after Trump signed his executive order.
"I know how ISIS can use our words against us. And what Trump is doing will make the fight against terror more difficult."
Trump's policy suspends refugee resettlement entirely for 120 days. It also bars Syrian refugees indefinitely and individuals from seven predominantly Muslim countries (Iran, Iraq, Libya, Somalia, Sudan, Syria and Yemen) temporarily. Legal permanent residents, also called green card holders, from those countries are being admitted only on a case-by-case basis.
"I know that former senior commanders in Iraq and Afghanistan are very concerned about this order and what the impact it will have on those that helped us in Iraq and Afghanistan, the interpreters, translators and so on, who were promised safe haven in the United States and now may not get it," former Defense Secretary Bob Gates, who served under both Presidents George W. Bush and Barack Obama, said on ABC "This Week" Sunday.
"I spoke as recently as last night with Gen. [David] Petraeus, and he and others, like Gen. [Peter] Chiarelli, are very concerned about this," Gates added. "So I think one thing the administration ought to do is clarify this as quickly as possible."
Rep. Seth Moulton (D-Mass.) was also worried about what Trump's order could do to the work of U.S. forces during an interview on ABC's "This Week" Sunday. Moulton served four tours in Iraq as a member of the Marine Corps and helped his translator get asylum in the United States.
"It's fundamentally un-American and it's also making America less safe," Moulton said. "And that's something that Americans need to understand today, is that what Trump is doing is harming our national security. It will incite attacks against us. ISIS is already using this ban as propaganda. And it will prevent us from being able to get the allies that are so critical in our war against terror."
"There's nothing in his executive order that improves the vetting process," he added. "He's just putting across a blanket ban that will be used against us. And I know personally how important it is to be able to rely on these allies overseas. I know how ISIS can use our words against us. And what Trump is doing will make the fight against terror more difficult."
Sen. John McCain (R-Ariz.) had similar concerns Sunday.
"So I think the effect will probably in some areas give ISIS some more propaganda. But I'm very concerned about our effect on the Iraqis right now," McCain told CBS's "Face the Nation." "The dominant influence in Iraq today is not the United States of America, it's Iran. So what will the Iraqi parliament do? If we're talking about the fight against extremists and ISIS, the battle of Mosul is going on as we speak and we certainly don't need some impediment to succeeding in driving the ― ISIS out of Mosul."
Gates also said he believes the new policy will make it harder for Rex Tillerson, Trump's choice to be secretary of state, to do his job, because "there will be a negative reaction among, in many countries."
President George W. Bush's administration tried to create a blanket system that targeted immigrants from Muslim-majority nations in 2002. The program (the National Security Entry-Exit Registration System) required that men 16 and older from certain countries register in person ― with fingerprinting and questioning ― with the Immigration and Naturalization Service when coming into the country. But NSEERS also said that men on visas from certain countries who were already in the United States also had to go to INS offices and register.
It was a failure as a counterterrorism measure. By the time the Bush administration ended the domestic registration portion of the program in December 2003, it had registered nearly 100,000 men and led to the deportation of nearly 14,000 ― many of them for overstaying visas or ignoring previous deportation orders. It did not lead to a single terrorism charge against any individuals.
Colin Powell, who was then secretary of state, was critical of the program at the time and acknowledged the problems it created as the United States tried to gain allies around the world.
"We understand the difficulty that it has presented to people wanting to visit," he said during a visit to Indonesia, according to a Dec. 2, 2003, report from the New York Daily News. "We want you to come. We are working on a better long-term solution."
That same worry was echoed by some members of Congress this weekend.
"If we send a signal to the Middle East that the U.S. sees all Muslims as jihadis, the terrorist recruiters win by telling kids that America is banning Muslims and that this is America versus one religion," Sen. Ben Sasse (R-Neb.) said in a statement. Sasse and McCain were two of the very few Republicans to speak out against the policy.
Want more updates from Amanda Terkel? Sign up for her newsletter, Piping Hot Truth, here.
Support HuffPost
The Stakes Have Never Been Higher
Before You Go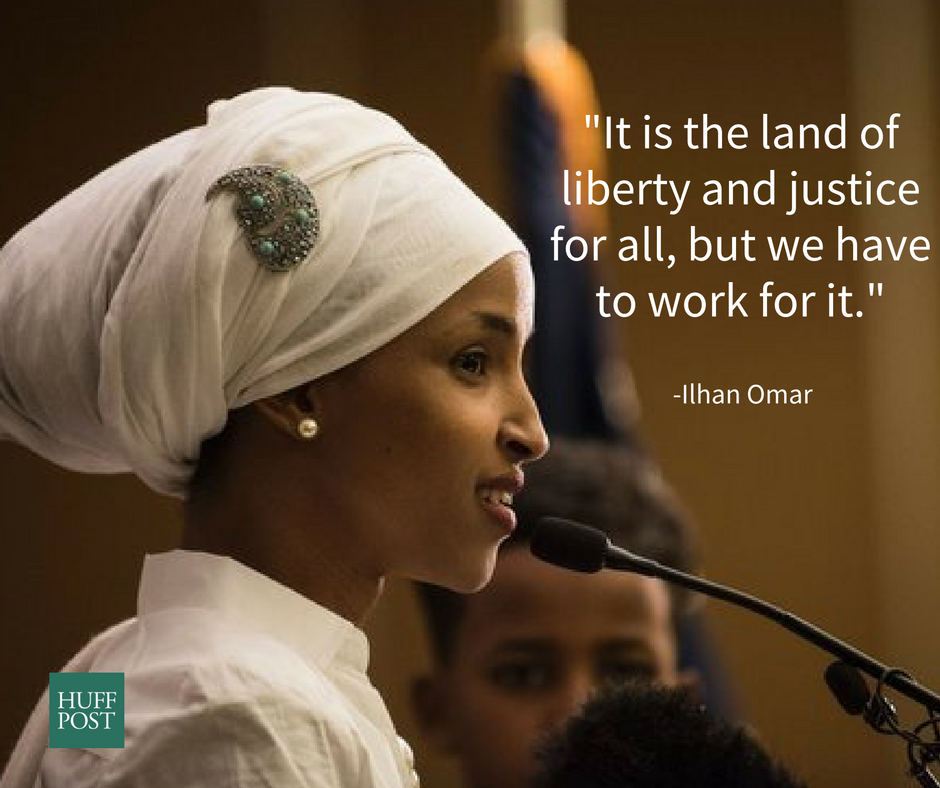 Muslim Women Who Made A Difference In 2016
Popular in the Community