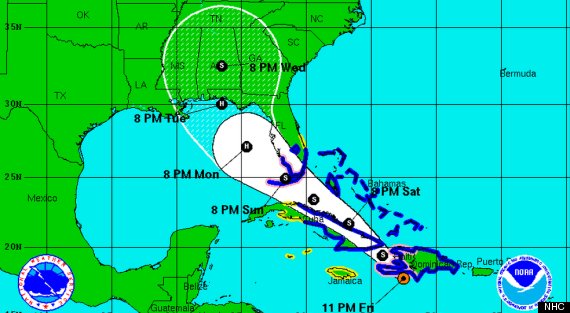 A hurricane watch was issued for the Florida Keys and the southwest coast of Florida late Friday night ahead of Tropical Storm Isaac, which is becoming better organized as it bears down on Haiti.
Tropical storm warnings are in effect for South Florida, the Florida Keys, Lake Okeechobee, Florida Bay, and the southwest coast below Bonita Beach, while a tropical storm watch has been added for the east coast north from Jupiter Inlet to Sebastian Inlet. (View a map of watches and warnings here.)
The National Hurricane Center said at 11 p.m. that Isaac's maximum sustained winds increased to 70 mph as it sped up to a 14 mph northwest crawl south of Hispaniola.
The storm's reach has also expanded, with tropical storm-force winds now extending 230 miles from the center mainly in the northwest and northeast sections.
The NHC said the center of the storm should make landfall in Haiti tonight with little change in strength before weakening slightly as it passes near or over central Cuba Saturday night.
Isaac is still expected to approach Florida Sunday afternoon as a tropical storm, likely bringing heavy rains and possible tornadoes and flooding even if it passes at the extreme west of its forecasted path.
"It is important not to focus on the exact track because of forecast uncertainties and the fact that Isaac has a large area of tropical storm force winds associated with it," the NHC warned.
Forecasters did caution Friday afternoon that any change in Isaac's path that allowed more time over water could lead to intensification. If that happened, according to the NHC, more of the southern portion of the Florida peninsula could see cautions upgraded to hurricane warnings.
Florida Governor Rick Scott said Thursday night he has partially activated the state's Emergency Operations Center.
"Obviously, we are hoping Isaac doesn't hit Florida, but we must take every precaution," Scott said in a statement. "That's what we're doing on a state level, and it's what everyone should be doing on a family and personal level. If you haven't already, get prepared and get a plan."
A hurricane watch remains in place for Haiti while tropical storm warnings are in effect for the Dominican Republic, Haiti, Turks and Caicos, the Bahamas, parts of Cuba, and the southern portion of the Florida peninsula.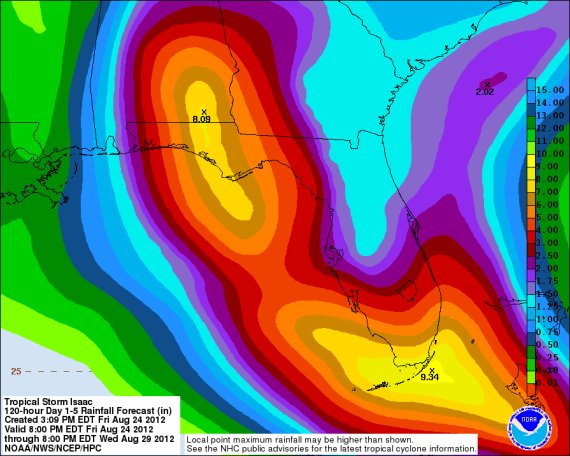 This post will be updated throughout the day as NHC forecasts are released.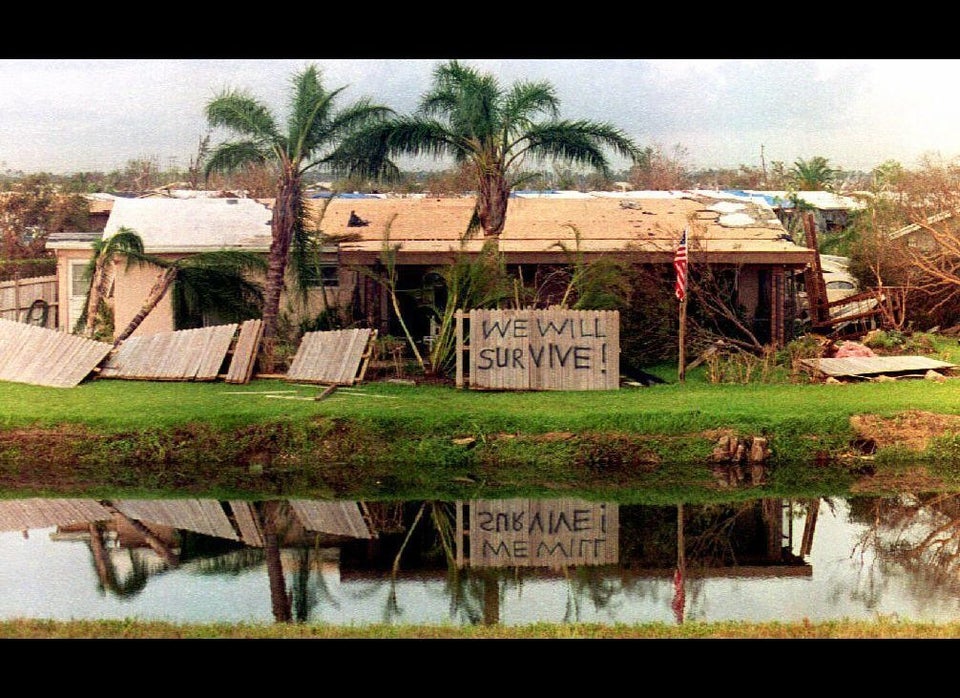 20 Years: Remembering Hurricane Andrew
Popular in the Community