HONOLULU COUNTY, Hawaii ― Less than three weeks after Hurricane Lane wreaked havoc on parts of Hawaii, residents find themselves threatened by another tropical cyclone: Tropical Storm Olivia.
The National Weather Service on Tuesday afternoon issued a tropical storm warning for all of the main Hawaiian islands as Olivia moved closer to the state with maximum sustained winds of 55 mph. The storm, which is expected to affect Maui, Lanai and Molokai on Tuesday night, may bring as many as 5 inches to 10 inches of rain to the islands, and a possible 15 inches of rain in higher terrain.
Olivia is approaching the islands with much less strength than Hurricane Lane, which tracked close to Hawaii as a Category 4 storm in late August. Lane dumped 51.5 inches of rain in the state and flooded nearly two dozen homes and damaged 113 more, the Honolulu Star-Advertiser reported.
Simultaneous brush fires, strengthened by the storm's winds, burned nearly 3,000 acres on Maui. More than 20 homes were destroyed in the fire, according to Hawaii News Now. Two other tropical storms, Miriam and Norman, missed Hawaii in the weeks that followed.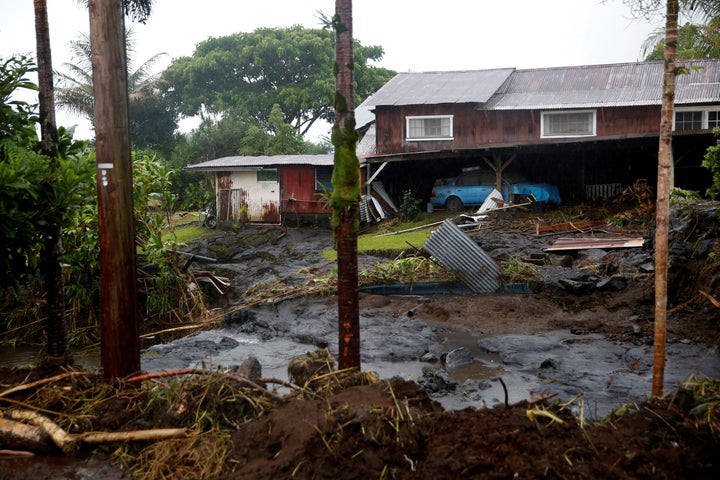 Gov. David Ige (D) asked President Donald Trump last week to declare Hurricane Lane a major disaster so Hawaii could obtain federal grants and programs to help the state with the cost of recovery.
Tropical Storm Olivia is a weaker storm, but emergency officials in Hawaii are warning residents against slipping into the trap of "emergency fatigue."
"Two things that concern us at a time like this are emergency fatigue and the public underestimating the threat," Tom Travis, Hawaii's Emergency Management Agency administrator, told residents.
"Because Lane wasn't a direct hit, and Miriam and Norman bypassed the islands, people may start to feel like we're safe," Travis said. "The warnings start to mean less. But let's be clear: In each of those cases, we were lucky."
But Hilo resident George Orais-Bonheimer, whose home flooded during Hurricane Lane, said the storm has made him even more willing to preparing for a major hit ― if he's able.
"We felt very unprepared during Lane, so we're taking extra precaution during this storm even as it veers north," he told HuffPost.
Orais-Bonheimer said that some stores in his area ran out of essential emergency supplies, such as sandbags, during Lane and have yet to restock.
"Big Island resources are very limited in comparison to Oahu so it can be very frustrating," he added. "However, the sense of Aloha is strong on Hawaii Island, especially during emergencies."
The governor also signed a memorandum allowing state employees in Maui County, which include the islands of Maui, Lanai and Molokai, to take administrative leave to prepare for the storm. Schools in Maui County will shut down Wednesday.
Natural phenomena started keeping Hawaii's residents on edge this year even before hurricane season began.
Kilauea Volcano on Hawaii's Big Island had a devastating eruption between May and August that nearly wiped out the entire community of Leilani Estates and destroyed 700 homes.
CORRECTION: A previous version of this story incorrectly stated that seven homes were destroyed in the Maui fires.
Before You Go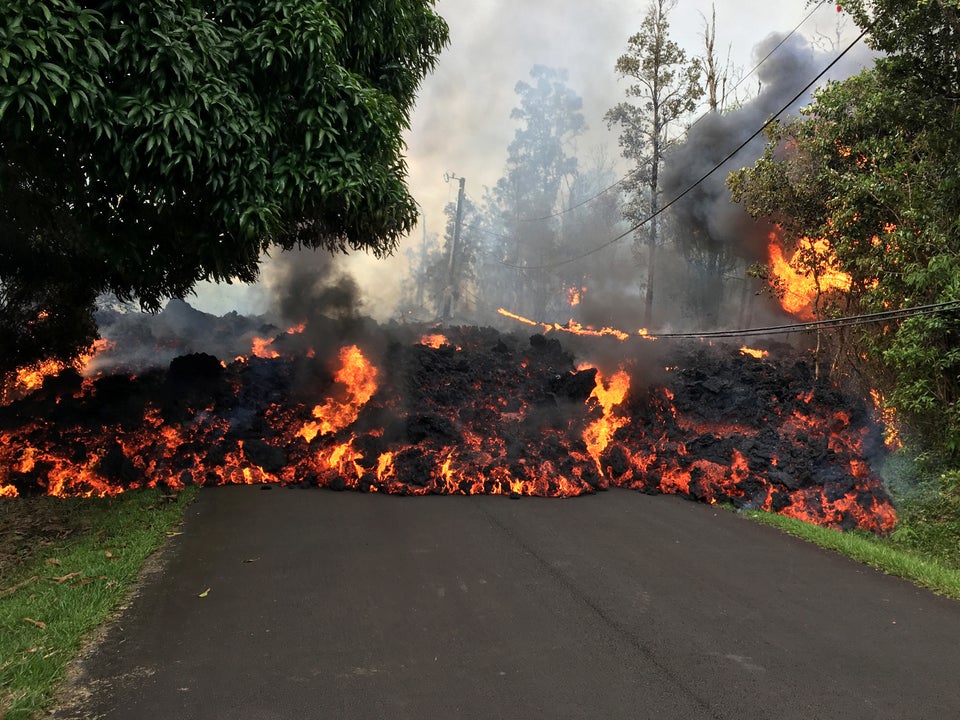 Hawaii Eruptions 2018
Popular in the Community