Fun fact about Clint Eastwood's last performance in "Gran Torino": Despite great reviews and $269 million in worldwide box office, the Hollywood legend was not nominated for Best Actor. Looking back, that's not too hard to believe -- Sean Penn, Mickey Rourke, Brad Pitt, Richard Jenkins and Frank Langella earned worthy nominations at the 81st annual Academy Awards -- but, still: With only four onscreen performances in the last decade, how many more chances will the Academy have to honor Eastwood for what could be a final time?
Thanks to "Trouble With the Curve," at least one more. Warner Bros. released the first trailer for the baseball drama, and it looks like an amalgam of "Gran Torino" and "Moneyball," without the racism of the former and the Moneyball techniques of the latter. In "Curve," Eastwood stars as Gus, an aging baseball scout with failing eyesight who goes out on the road with his estranged daughter (Amy Adams) to find one last top prospect. (Eastwood's Gus has previously unearthed Dusty Baker, Dale Murphy and fake baseball player Johnny Flanagan, who is now a young scout and faux-rival. He's played by Justin Timberlake.) Along the way, Gus and his daughter bond again, she falls for Johnny, and Matthew Lillard shows up as a Billy Beane-type who thinks scouting should be done inside a computer. ("Gus can't even turn on a typewriter," he snarls.)
It's doubtful "Trouble With the Curve" -- directed by Eastwood protege Robert Lorenz from a script by Randy Brown -- will dive as deeply into the scout-statistic divide that "Moneyball" did, but that's not the worst crime. After all: Eastwood. Timberlake. Adams. Phil Phillips' "Home." The whole thing just looks good. Perhaps that's one of the reasons why Warner Bros. moved "The Great Gatsby" to 2013: The studio has an Oscar campaign to mount.
"Trouble With the Curve" is out on Sept. 21 -- just about one year to the day that "Moneyball" opened up on its way to six Oscar nominations.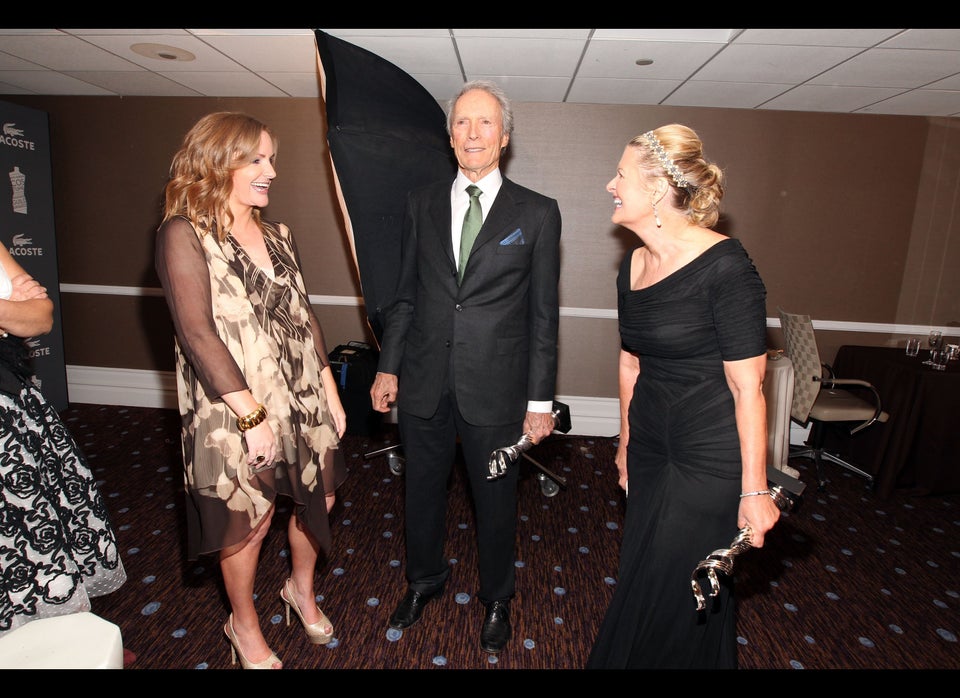 Clint Eastwood
Popular in the Community