The execution of Troy Davis, a Georgia death row inmate scheduled to die in less than a week, should be halted because of "pervasive, persistent doubts" about his guilt, said William S. Sessions, a former federal district judge in Texas and FBI director under Presidents Ronald Reagan, George H.W. Bush and Bill Clinton, in a sharply-worded editorial on Thursday.
"Serious questions about Mr. Davis' guilt, highlighted by witness recantations, allegations of police coercion, and a lack of relevant physical evidence, continue to plague his conviction," Sessions wrote. He urged a state pardons board to commute the sentence to life in prison.
The unusual plea from Sessions, which appears in the Atlanta Journal-Constitution, is the latest high-profile call for clemency for Davis, whose looming execution has become a lightning rod for national and international criticism. Among those who have called for a halt to the execution, scheduled for Sept. 21 at 7 p.m., are Pope Benedict XVI, former President Jimmy Carter and the leadership of the NAACP and Amnesty International.
Davis, 42, was convicted of murdering Mark MacPhail, an off-duty Savannah police officer shot to death while coming to the aid of a homeless man being assaulted in a parking lot in the early morning of Aug.19, 1989. The murder weapon was never recovered and no physical evidence was found linking Davis to the crime, and he has always maintained that another man at the scene was responsible for the shooting.
Since the original trial in 1991, seven of nine prosecution witnesses that linked Davis to the shooting have either recanted or materially altered the stories they told the jury, but Davis' attempts to secure a retrial have been persistently rebuffed by state and federal courts.
In an extraordinary hearing in June 2010 ordered by the U.S. Supreme Court, Davis' attorneys were finally allowed to present evidence of his innocence to a federal judge. In statement after statement, witnesses from the original trial avowed that they had been coerced by police to implicate Davis in the shooting or had lied in order to secure lenience for their own troubles with the law.
"I am not proud for lying at Troy's trial, but the police had me so messed up that I felt that's all I could do or else I would go to jail," one key eyewitness told Davis' attorneys in an affidavit.
Legal experts familiar with the case said the recantations and allegations of police coercion badly undermined the state's case against Davis.
"The record is shredded," said Russell Covey, a law professor at Georgia State University. "What was presented to that jury is no longer valid evidence."
But the judge overseeing the hearing, William T. Moore Jr., decided that in order to overturn the original jury verdict, Davis needed not only to cast doubt on the evidence against him, but to provide "clear and compelling" proof of his innocence. In an August 2010 ruling dismissing Davis' appeal, he declared that while the state's case "may not be ironclad," Davis failed to make a showing of "actual innocence" and thus should not be granted a new trial. The evidentiary hearing was the first such legal proceeding in more than 50 years.
"A federal court simply cannot interpose itself and set aside a jury verdict in this case absent a truly persuasive showing of innocence," Moore wrote. "To act contrarily would wreak complete havoc on the criminal justice system."
The decision was welcomed by state prosecutors and family members of MacPhail, the murdered police officer. But some legal experts said the judge had set the bar for a retrial far too high and had overlooked the weakness of the state's original case against Davis.
At the original trial, for instance, several eyewitnesses that prosecutors used to identify Davis as the shooter had actually seen pictures identifying him as a suspect before being asked to select the shooter from an array of photos, according to Moore's 172-page decision. Another key eyewitness originally told police that he had not seen the shooter's face; at the trial, two years later, he told the jury he was confident Davis was the killer.
This August, the New Jersey Supreme Court issued a landmark decision setting new strict rules on eyewitness identifications. Under the rules, judges must inform jurors of factors that may be responsible for the misidentification of a suspect. Such misidentifications have been linked to numerous false convictions.
"The identifications are really incredibly tainted," said Anne Emanuel, a death penalty expert and law professor at Georgia State University.
Emanuel also noted the prosecutors' reliance on two hearsay confessions at the original trial, including one allegedly given by Davis to a cellmate shortly after his arrest. Both confessions were later recanted by the witnesses in affidavits.
"At the original trial, you've got very dubious eyewitness identifications and a lot of hearsay," Emanuel said. "It's appalling for a death case."
But after the U.S. Supreme Court refused to hear a new appeal in March, Davis' state and federal appeals are essentially exhausted. His last chance for clemency is now in the hands of the Georgia Board of Pardons and Paroles.
The board granted a stay of execution to Davis in 2007, showing a willingness to hear evidence of his innocence. But in 2008, the board voted to deny a second request for clemency without comment.
The board, now comprised of several new members, has granted clemency only three times since 1991, according to the Death Penalty Information Center.
Bob Barr, a former federal prosecutor and four-term Republican congressman from Georgia, urged the board to grant clemency for Davis in an editorial published in the Savannah Morning News on Wednesday.
In 2007, the five-member board pledged that "it will not allow an execution to proceed in this state unless and until its members are convinced there is no doubt as to the guilt of the accused," Barr noted in the editorial.
"I am a longtime supporter of the death penalty. I make no judgment as to whether Davis is guilty or innocent. And surely the citizens of Savannah and the state of Georgia want justice served on behalf of Officer MacPhail," Barr wrote. "But imposing an irreversible sentence of death on the skimpiest of evidence will not serve the interest of justice."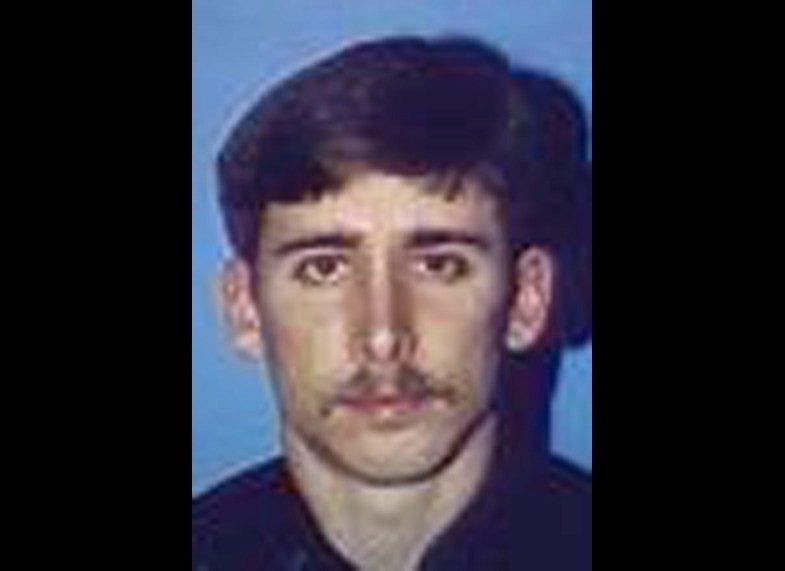 Troy Anthony Davis Photos
Related
Popular in the Community