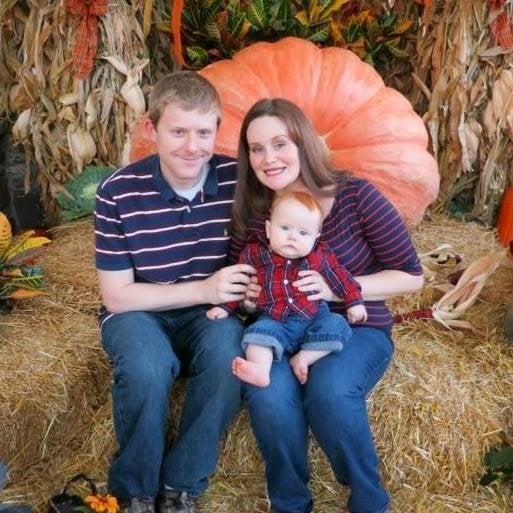 A newly released autopsy of Troy Goode, who died in July after being arrested at a Widespread Panic concert, found that he died from "complications of LSD toxicity." But Goode's attorney disputes this, saying Mississippi police who hogtied him and put him facedown on a stretcher are to blame.
"There is no scientific basis to say LSD caused his death," Memphis attorney Tim Edwards told The Huffington Post. "Troy's wife and mom are incensed over this. It's so farfetched and they're angry and hurt."
Goode was arrested for disorderly conduct July 18 after attending a Widespread Panic concert in Southaven, Mississippi. Officers hogtied him and placed him facedown on a stretcher belonging to a responding ambulance. He died later that day.
A copy of the toxicology report indicates Goode had LSD in his system at a concentration of 1 nanogram per milliliter, which the attorney says is "minuscule compared to what is considered toxic."
"He did not die from LSD toxicity," Nichols, who is not affiliated with the case, said in an email. "The family attorney is correct. LSD is not a toxic drug. The few persons who have died of LSD overdose had access to massive amounts of pure crystalline drug that represented tens of thousands of doses."
Edwards claims authorities are keeping the family in the dark about what really happened. As an example, he points to a Tuesday news story by wmcactionnews5.com, which includes a copy of Goode's autopsy report. The attorney says his office has been unable to obtain the report, dated July 20.
"We have made repeated requests for it, which they have not honored," he said. "What we believe they have done is serendipitously leaked it to the press, which is illegal."
While the Southaven Police Department has received a copy of the report, Chief Tom Long said, the agency is not responsible for sharing it with Goode's lawyer.
"We do not release reports that were not generated by our office," Long said in an email.
The Mississippi State Medical Examiner's Office did not respond to a request for comment.
Goode was a 30-year-old chemical engineer and married father of one from Cordova, Tennessee, who was arrested while coming home from the concert. For reasons not yet clear, Goode -- who, according to Edwards, had asthma and carried an inhaler -- was hogtied by officers and placed facedown on a stretcher belonging to a responding ambulance.
Bystanders captured part of the incident on video.
While paramedics loaded Goode into the back of the ambulance, a bystander can be heard saying, "They've hogtied him. That's such a bad idea." Seconds later, another witness can be heard saying, "Video it, just in case he dies."
Goode was transported to a local hospital. He was out of contact with his family from the time he was taken to the announcement of his death, roughly two hours later, Edwards said.
The attorney said a second autopsy differs from the one conducted by the state medical examiner's office. An independent pathologist, he said, has determined Goode's death was caused by "a cardiac arrhythmia leading to heart failure that was caused by deprivation of oxygen from the hogtying in a prone position."
HuffPost sent copies of the medical examiner's autopsy, which was obtained by wmcactionnews5.com, along with a copy of Goode's toxicology report to Dr. Judy Melinek, a board-certified forensic pathologist.
Melinek, who like Nichols is unaffiliated with the case, said medications noted in the toxicology report, including naloxone, haloperidol and lorazepam, suggest Goode was alive for an unknown period of time after his arrival at the hospital.
While Melinek agrees the LSD level in Goode's system at the time of autopsy is "lower than what would be expected for a fatal intoxication," she said his system had likely metabolized some of the LSD prior to his death.
"His LSD level was possibly higher at the time he was restrained," she said. "It is too early to tell whether restraint significantly contributed to the death."
Melinek said the autopsy is missing a microscopic exam of the upper airways, "which would have been helpful in assessing whether asthma may have contributed to his death as well."
While many questions remain, Edwards said he is moving forward with his case against the police department. He has filed a notice of intent and expects to file suit early next year.
PHOTO GALLERY
The Most Outrageous Stories Of Police Misconduct In 2013
Calling all HuffPost superfans!
Sign up for membership to become a founding member and help shape HuffPost's next chapter