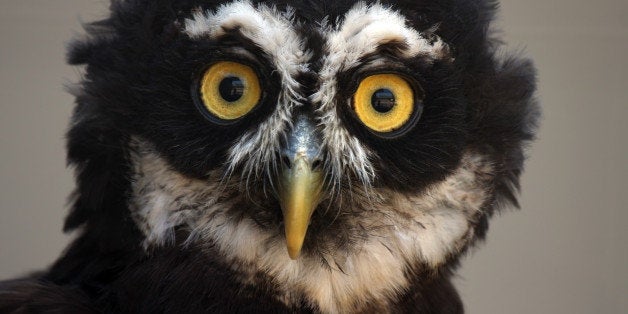 A Massachusetts man who allegedly drove drunk before fleeing into the woods climbed a tree and refused to leave.
On Monday, 37-year-old Hudson man Troy Prockett was arraigned on multiple charges, including third-offense drunken driving, failure to stop for police, resisting arrest, leaving the scene of property damage and disturbing the peace, Milford Daily News reported.
According to the report, State Trooper Michael J. McCammon was driving along the highway at 7 p.m. when he spotted Prockett in his car driving erratically before crashing into a snowbank.
Prockett allegedly sprinted out from the car, jumped over the guard rail and darted off into the woods. McCammon said he found Prockett's wallet inside the car, which reeked of booze.
Police with a search dog tracked the man's footprints in the snow, following the trail throughout the woods. Along the way police found a running jacket. Radio communications show that police searched for about an hour in single-digit temperatures before they spotted Prockett hiding 30 feet in a tree, WCVB reported.
When police told Prockett to surrender, the man allegedly refused in "very slurred speech," before asking officers: "If we had caught the guy who was driving and climbed higher in the tree."
According to the report, officers told the suspect that they had followed only one set of footprints. Prockett's rebuttal was allegedly that the driver had "carried [Prockett] on his back."
It was at this point that Prockett rambled on about being an owl and "speaking about what a good guy he was," the report said.
Prockett then climbed higher into the tree, shaking the branches and saying, "Look, it's snowing," the report says.
Using a chainsaw to remove branches and a firefighters' aerial tower, authorities were able to remove Prockett and arrested him in the bucket as he and McCammon were lowered down.
Prockett allegedly told police he was scared to come down because he already had two drunk driving charges.
"Soooooo, I just decided to go for a little run," police quoted the man as saying in the report.
Prockett was held on a $3,000 bail. He posted bail and was released.
Calling all HuffPost superfans!
Sign up for membership to become a founding member and help shape HuffPost's next chapter