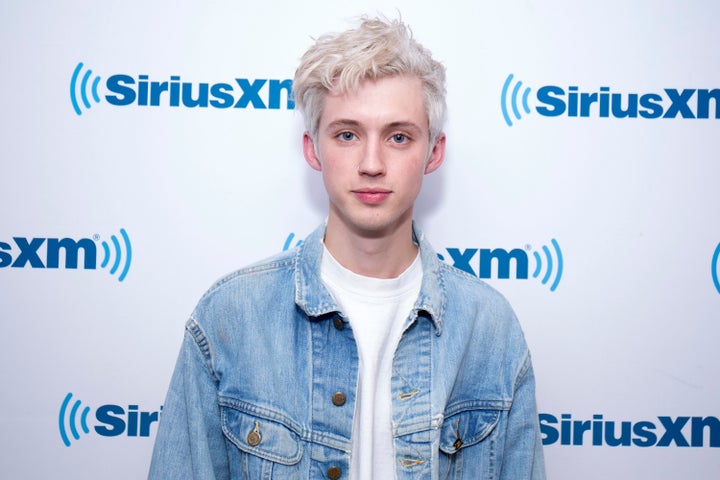 But there's one movie role that Sivan ― who is no stranger to incorporating LGBTQ themes into his music and performances ― would've loved to play: Elio, the lovelorn protagonist of 2017′s Oscar-nominated gay romance, "Call Me by Your Name." 
"It was such a beautiful book and movie," Sivan told Pop Crush in a Feb. 22 interview. "I really feel like that was the first time, pretty much ever, that I've looked at a character and been like, 'I 100 percent relate to that person.'"
Sivan said his connection to the character was aesthetic, too, "even down to his body type and the way that he looks." 
"I look at his body and I'm like, 'That's my body.' Like skinny, small little nipples, pale," he added. "Like everything down to the nipples, it's me." 
Rest assured, however: Sivan is not bitter that another young star landed the part ― and earned an Oscar nomination for his efforts. 
I really feel like that was the first time, pretty much ever, that I've looked at a character and been like, 'I 100 percent relate to that person.'

Troye Sivan
Nonetheless, he's still thrilled by his upcoming appearance in "Boy Erased," calling his character, Gary, "very exciting" to play. Gary, he explained, "becomes a catalyst for change" at the film's conclusion. 
"I read the script and I was just floored," he said. "And I saw the cast that was attached and saw that Joel Edgerton was directing, and just really, really fell in love and became obsessed with the idea of becoming a part of this project." 
Sivan has also kept busy on the music front. He offered fans their first taste of his as-yet-unnamed second album with the singles "My My My!" and "The Good Side." The sophomore effort will also include a collaboration with Ariana Grande. 
He acknowledged that his relationship with his LGBTQ fan base in the U.S. has changed "a little bit" since President Donald Trump's election, and promised that his new album will be "some sort of sonic relief, and be reminded that we've been through shit in the past and we're going to continue to go through shit, but we're always going to be OK."
"Anger and sadness are all completely valid and effective emotions in this kind of situation, but I also really believe that joy and unity are equally as important," he said. "I think that it's more important now than ever to go to Pride parades. And it's more important than ever to go out to clubs and celebrate our diversity and our differences and everything."
REAL LIFE. REAL NEWS. REAL VOICES.
Help us tell more of the stories that matter from voices that too often remain unheard.
BEFORE YOU GO