In the aftermath of two deadly terror car attacks in Spain on Thursday, HuffPost decided to resurface this story. ISIS has claimed responsibility for the attacks, though it's unclear to what extent its leaders were directly involved.
Although groups like al Qaeda and ISIS are the most prominent advocates of this form of violence, extremism and its methods aren't limited to a single ideology. Vehicles have become a prominent tool for terrorists, and authorities face a difficult task in preventing such attacks.
In major European cities including Berlin, Stockholm, London and Nice, car and truck attacks have killed over 100 people in recent years and added a new dimension to the debate over preserving national security. The unpredictability of the attacks, and their low-tech nature, are a challenge for authorities and a boon for extremists.
The rise in mass-casualty truck attacks is also no coincidence, but part of terror groups' concerted efforts to inspire supporters to use such vehicles to inflict harm. In manuals, magazines and propaganda that proliferate online, extremist organizations for years have offered detailed instructions for carrying out such attacks.
One of the first major instances of terror groups promoting truck attacks is found in a 2010 issue of al Qaeda's propaganda magazine, Inspire. In an article titled "The Ultimate Mowing Machine," the group gives directions on how to "achieve maximum carnage" ― offering information on the best type of vehicle to use and suggestions of targets.
But although al Qaeda may have been an early advocate of car and truck attacks, it is the self-described Islamic State that has become most closely associated with them. The group claimed responsibility for both Saturday's London Bridge attack and the assault at Westminster Bridge in May, as well as truck strikes in Berlin that killed 12 people last December and in Nice, France, last July that killed 86.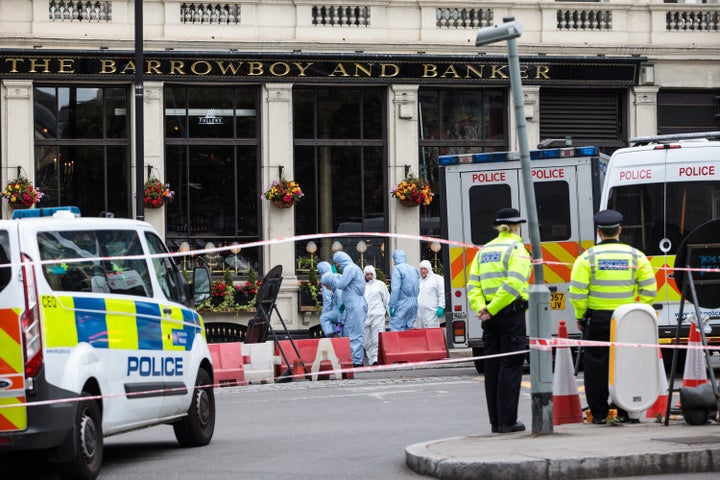 In many of these cases, a complete picture hasn't emerged of how involved the militant organization's leadership was in directing or planning the attacks ― if it was involved at all. But for ISIS, part of the benefit using a vehicle for terrorism is that the group doesn't necessarily need to concern itself with coordinating or facilitating it. Unlike bombings or armed attacks, trucks and cars are readily available and unlikely to rouse suspicion among authorities.
ISIS has instructed its followers to take it upon themselves to carry out vehicular attacks since at least 2014, when spokesman Abu Muhammad al-Adnani released an audio message urging attacks in Western nations. In a widely distributed message, Adnani called for the group's sympathizers to target "disbelievers," and "smash his head with a rock, or slaughter him with a knife, or run him over with your car."
ISIS's propaganda magazine, formerly named Dabiq but recently rebranded as Rumiyah, has also put an emphasis on truck-rammings. An article late last year praised the killings in Nice and encouraged others to target mass civilian gatherings. The accompanying photo showed a photo of Macy's Thanksgiving Day Parade in New York. The article gave tips such as making sure the the vehicle had enough gas before committing an attack.
Although the vehicular assaults in major European cities have drawn the most attention, the incidents are not restricted just to the continent or to ISIS. Since late 2015, Palestinian attackers have carried out dozens of car-ramming attempts in Israel. Most were poorly planned and ended with the perpetrator being shot and killed, with either few or no Israeli casualties.
The United States and Canada have also seen a handful of car- and truck-ramming attacks, including a student at Ohio State University driving into a crowd of people in late November before attempting to stab passersby. The driver, Abdul Razak Ali Artan, was the only person killed in the incident, though more than 10 people were injured. In 2014, a man plowed his car into Canadian Forces members outside of Montreal, killing one soldier. That driver, Martin "Ahmad" Rouleau, was shot dead by police.
Investigations showed both drivers claimed to be inspired by ISIS.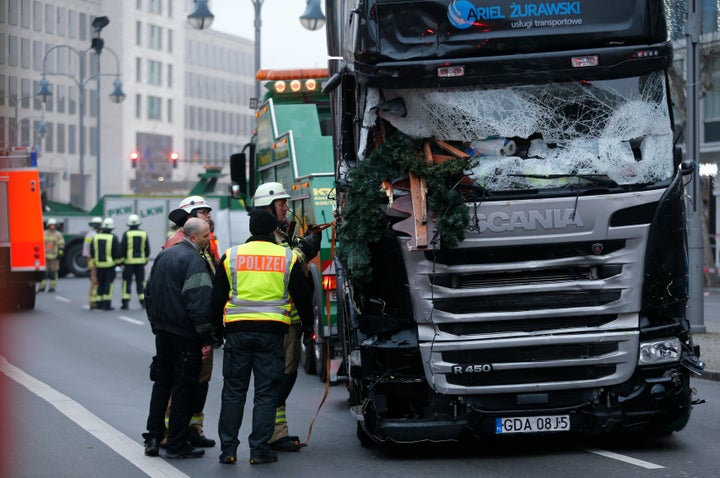 Truck and car attacks present a unique challenge for law enforcement authorities and others seeking to ensure the security of streets and landmarks. In New York, officials are considering putting more security bollards around Times Square after a man high on PCP drove into pedestrians last month, killing an 18-year-old woman.
New York previously redesigned the square in 2012, after a counterterrorism official made the recommendation of adding bollards to the area. Many other cities have installed barriers and bollards in high foot-traffic areas. But not every street, public gathering or crowded area can be surrounded with steel beams and armed guards.
"There are an almost unlimited number of soft targets, that's simply the fact, so there are many possibilities to kill people with a truck," Kandt said.
Related
Popular in the Community