It was a scene you knead to see to believe.
A dump truck carrying dough spilled its contents on a Washington interstate on Monday after authorities said the heat caused the dough to rise.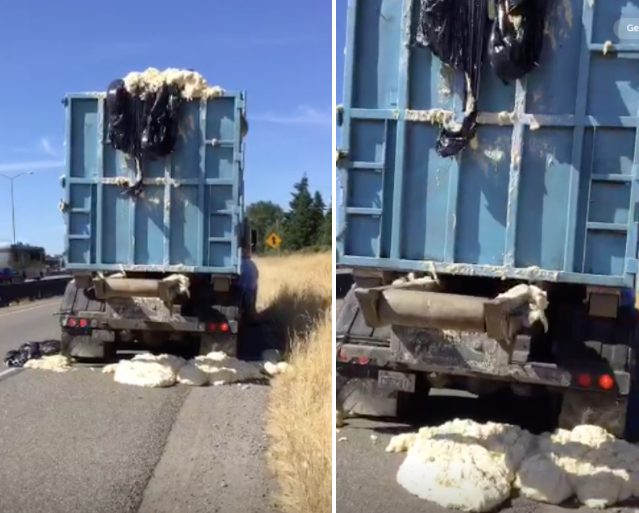 "Whole-y grain Batman! It's messy but it's not a hazard. I'm on a roll," she captioned one photo. In another tweet, she shared a photo of herself and another woman posing in front of the growing dough.
"Because when you see something fun in this job, you take a selfie and document it! #thegreatdoughrising," she wrote.
Social media users ― including Washington State's Department of Transportation ― joined in on the fun and offered up their best dough puns.
Bova later updated that the scene had been cleaned up.
Popular in the Community