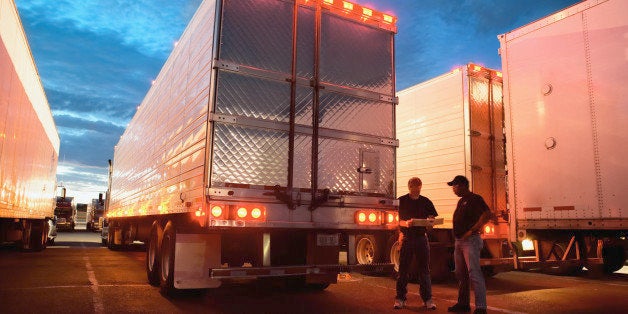 Safety regulations that require more break time for sleep for truck drivers between shifts are effective at decreasing fatigue compared with the previous rules, according to a new study.
According to regulations, truck drivers can only drive for 60 or 70 hours in the last seven or eight days, considered one duty "cycle." Before, drivers would be able to "restart" a new "cycle" after being off-duty for 34 hours or more. But last July, there were changes to the regulations that required that drivers must have at least two night periods (periods from 1 a.m. to 5 a.m.) during each "restart" period to allow for sleep.
"This means that drivers who end their duty cycle between 1 a.m. and 7 p.m. must extend their 34-hour restart break by one or more hours to be compliant with the new rule," the report explained.
The new study, conducted by the Washington State University Sleep and Performance Research Center for the Federal Motor Carrier Safety Administration, showed that drivers who had at least two nighttime periods in each break experienced less fatigue while driving, fewer attention lapses and better lane positioning, compared with people who had just one nighttime period in each break.
The study included 106 truck drivers, who submitted data from two duty cycles between January and July 2013.
"Earlier laboratory studies we have done for FMCSA suggested that the old provision did not provide sufficient sleep opportunity for nighttime drivers whose restart break included only one nighttime period," study researcher Hans Van Dongen, a professor at Washington State University, said in a statement. "Our field study has shown that nighttime drivers tended to have a nocturnal sleep schedule during their restart breaks and that adding a second nighttime period therefore allows them additional time for sleep recuperation."
Popular in the Community