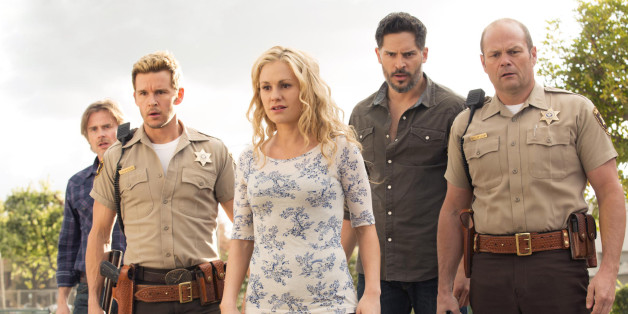 WARNING: Major "True Blood" Season 7 spoilers ahead:
Our advice to the residents of Bon Temps: Forget vampires and werewolves. Watch out for spunky waitresses.
On the July 6 episode of "True Blood," titled "Fire in the Hole," Sookie's werewolf beau Alcide Herveaux (Joe Manganiello) was unceremoniously shot and killed in the woods by humans. Though seeing Alcide take a bullet to the face was mind blowing for fans, Manganiello recently opened up why he knew the death had to happen.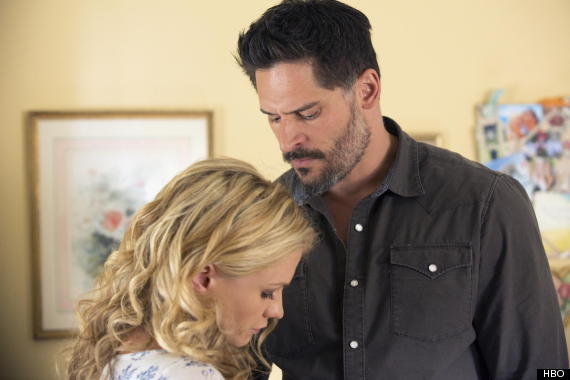 "I called it! I called it last year," the actor told BuzzFeed. "As soon as I read the Season 6 finale and saw that Sookie got with Alcide, I turned to my then-girlfriend right away and said, 'They're going to kill me -- and if they don't, they're crazy.'"
Manganiello explained that he was a little "sad" some of the other werewolf story lines weren't explored more, but that he knew his character had to die to bring the story to its rightful conclusion.
"Sookie has to settle things with the vampire guys, and you can't have Sookie break Alcide's heart because then the audience isn't going to side with her or identify with her … On a show like this, where you're looking for vital characters to kill off, you've got to take out Alcide," Manganiello told TVLine.
Alcide joins Tara Thornton (Rutina Wesley) as the latest of Sookie's close friends to bite the dust, but with Season 7 only three episodes in, it would probably be best for everyone if they just ignored her phone calls for a while.
REAL LIFE. REAL NEWS. REAL VOICES.
Help us tell more of the stories that matter from voices that too often remain unheard.
BEFORE YOU GO
PHOTO GALLERY
"True Blood"