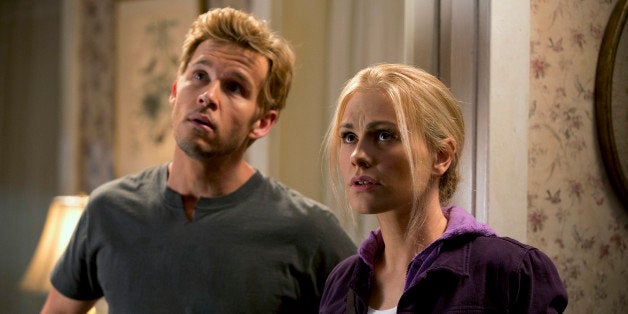 The end of "True Blood" could be nigh.
"I'm being told that I will know -- which doesn't mean that I will tell everybody. But I will know when the writers resume in the room [next month] whether or not we're wrapping it up or not," Buckner said.
"It was my absolute goal and objective was to narrow the number of separate stories we're telling," Buckner told The Hollywood Reporter. "That's why we're doing for every human, a vampire, for every vampire a human, because now we get to focus on the characters and the relationships. The original promise of the show was, if vampires exist, what do the relationships between humans and vampires look like? And that was Sookie and Bill. And now we have this whole town of characters we're invested in, and we get to look at how the pairings, and what those pairing will do to the relationships people are already in. All of it is about trying to get back to the more entangled romances and soapy-ness that the first season had."
"True Blood" Season 7 premieres summer 2014 on HBO.
PHOTO GALLERY
"True Blood"
Calling all HuffPost superfans!
Sign up for membership to become a founding member and help shape HuffPost's next chapter