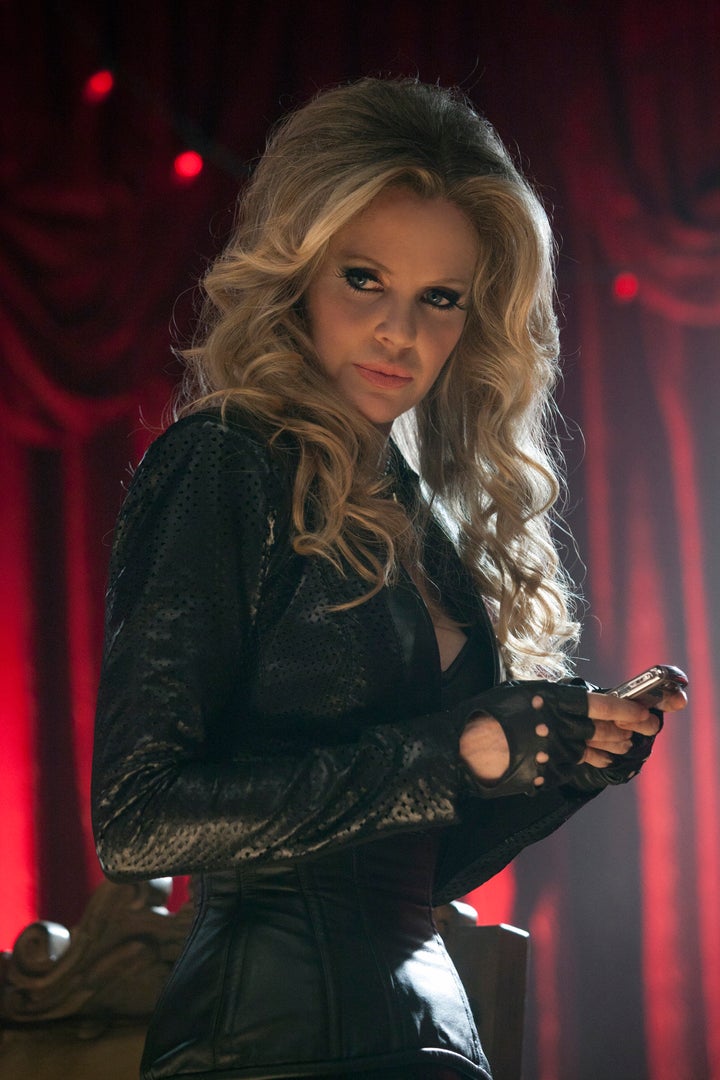 Everything is going to change in the wicked world of "True Blood" scene-stealer Pam and the actress who plays her, Kristin Bauer, is opening up about it. Warning: Spoilers for "True Blood" Season 5, Episode 4, entitled "We'll Meet Again," below.
Eric has released Pam. As her maker, he no longer has hold over her, and Bauer revealed to The Huffington Post how difficult that scene was to film.
"When I read it, I cried; at the table read, I cried; when we were rehearsing it, I was crying; when the camera was on my back, I was crying," Bauer said in a phone interview in June. "It just was so emotional to me and so heartbreaking because he's the only thing that matters to her. He will always be her maker, but the fact that that umbilical cord has been cut, that the baby was pushed out of the nest to learn to fly, just felt like a loss to Pam."
Pam, who now has her own baby vamp in Tara, understands why Eric had to do what he did. "If you've been together for over a hundred years -- to have that relationship change, it's very emotional," Bauer said. "I think that's one of the harder things for Pam, any change or loss from Eric ... That's her whole thing. She doesn't see her life without him and to try to have a life without him -- I'm not sure she can do it-- or wants to do it."
With this big change happening toward the beginning of Season 5, Bauer said Pam will begin exploring the world without Eric by her side. "She has to see what her life will be," she said. "This is completely new territory for her."
PHOTO GALLERY
"True Blood" Season 5 Character Posters
REAL LIFE. REAL NEWS. REAL VOICES.
Help us tell more of the stories that matter from voices that too often remain unheard.
BEFORE YOU GO