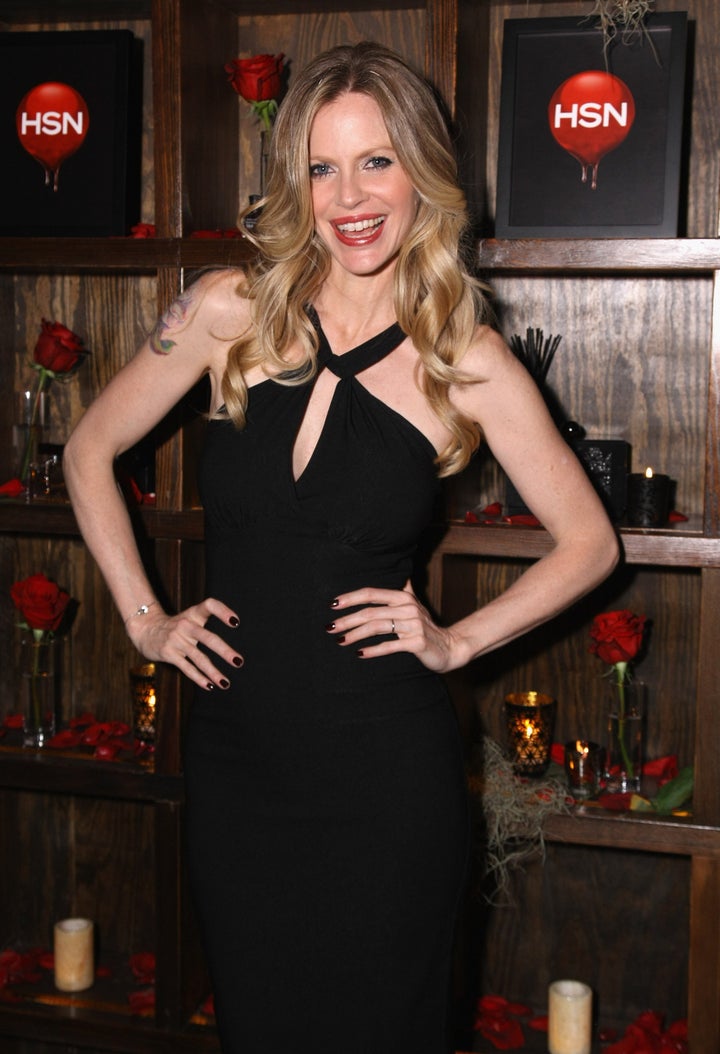 Stepping into the Aires Ancient Baths in New York City last Thursday for the celebration of HSN's new "True Blood" makeup collection "Forsaken Beauty" was like entering a vampire's upscale club (a posh version of Fangtasia without the poles and dancers). The bath's reception area had been turned into a dark hall of candles while cages wreathed in roses hung above attendees sipping on cocktails aptly named "Drain You" and "Pom Compton."
Amidst the darkness and walls of vialed perfume, Kristin Bauer van Straten stood wearing loose curls, a form-fitting black dress and heels. Towering several inches above me, the gorgeous "True Blood" actress who plays the leather and corset-clad vampire Pam was surprisingly soft-spoken as she told me about being the complete opposite of her character.
"My personal style is really comfy: flats, tennis shoes, ponytails, no makeup," said van Straten. And although the star prefers a simpler look on her off-days, she admits that having been on the show for five years has influenced her style. "You can't help it, it's like having a big sister that's really into fashion."
She adds, "Pam is seeping in. Now I take more time to think of how I look. I was at Starbucks recently where a fan recognized me and I thought, 'What am I wearing?' I immediately went out and bought comfy clothes that are much cuter."
Depending on the special effects needed for each scene, Van Straten sits for two to five hours in the makeup chair. And having spent so much time watching makeup artists and hairstylists, she's gotten better at doing her own hair (her weakest beauty skill).
In terms of cosmetics, the star admits that wearing heavy makeup takes a toll on her dry skin. She prefers Bare Essential's mineral makeup because apart from the fact that their products are soothing and prevent breakouts, they are all-natural and cruelty-free. Van Straten also wears lotion made of cherry blossom to keep her skin hydrated and soothed.
In terms of the star's can't-be-bought beauty secret to always looking healthy and beautiful, Van Straten says that one of her favorite things to do is laugh. When asked who her favorite "True Blood" cast member is to work with, she says it is a tie between hottie Alexander Skarsgard and the kick-ass Rutina Wesley. We couldn't agree more.
Want more? Take a peek in our gallery below for some photos from the event. Be sure to check out Stylelist on Twitter, Facebook, Tumblr and Pinterest.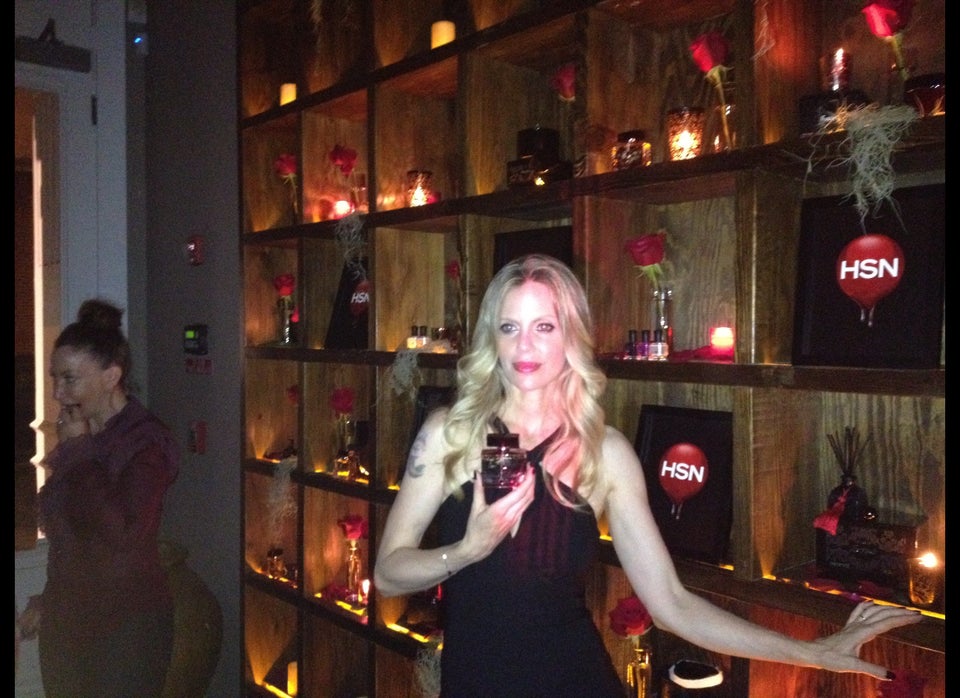 HSN's True Blood 'Forsaken Beauty' Collection
Popular in the Community