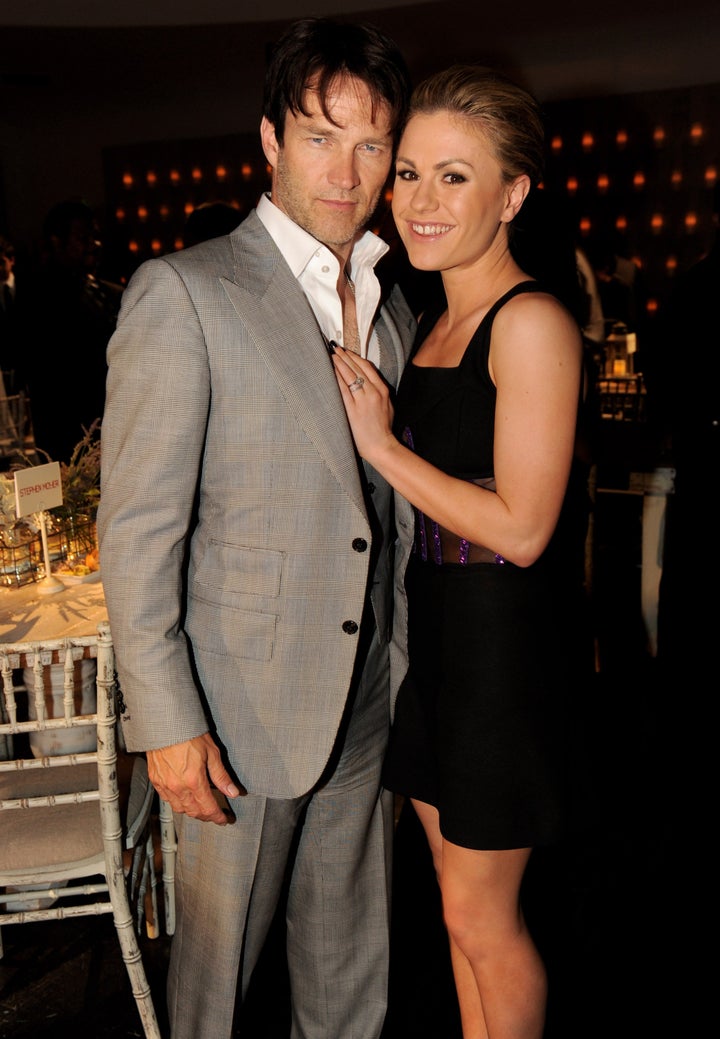 Following last week's explosive episode, "True Blood" is going to get pretty emotional in the episodes to come. If you don't want to be spoiled for this Sunday's "Me and the Devil", then you should probably stop reading this--and if you want another peek at Alcide naked, we sadly don't have that clip.
In the first clip, we see Eric--in Sookie's bedroom! We all know at this point, Eric loves Sookie, but when he finally realizes his feelings for her, he gets a surprising visit from someone in his past. Can you guess who?
Remember what happened to Pam's pretty face in last week's episode, "I'm Alive and On Fire"? You know, the part when her face literally started to peel off? Yeah, well, in this clip she's definitely not happy about it. And she might even be willing to sacrifice her own existence to destroy Marnie--but she has to sneak by vampire King Bill's watching eye first.
And finally, poor Hoyt. He's trying to get close to Jessica, but she just keeps pulling away. Will their relationship ever be the same after Jessica fed on another man?
"True Blood" airs Sunday at 9 p.m.