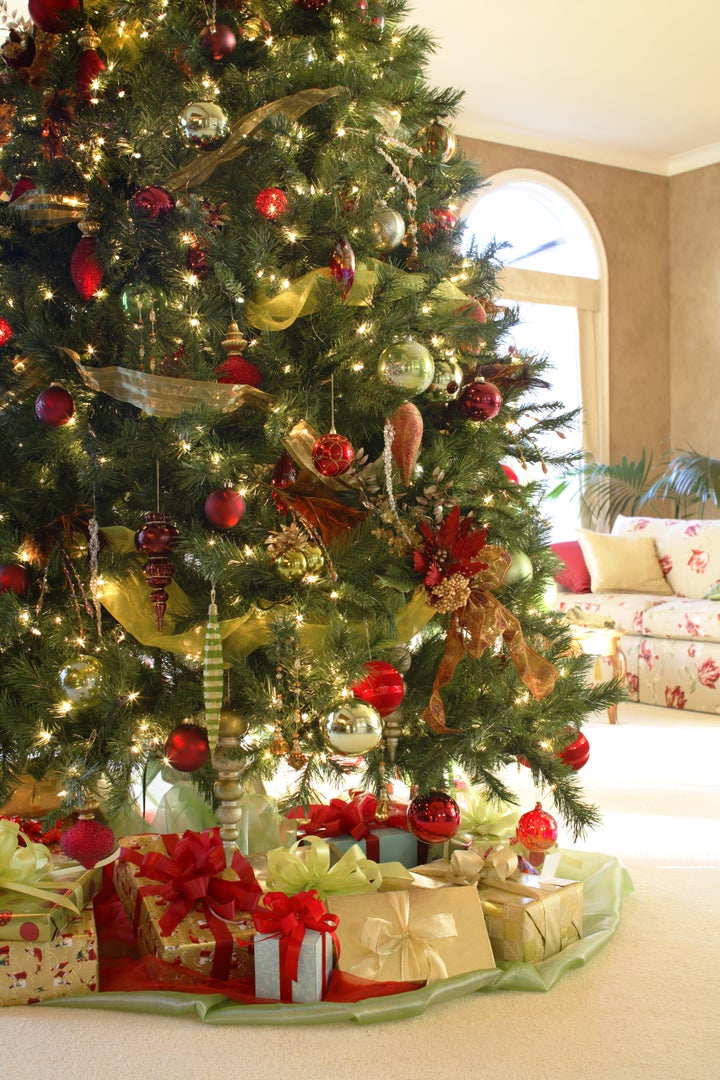 Several Christmases ago I noticed something interesting about one of my daughters; she deviated from a gift opening ritual -- one or two gifts at a time -- that she had methodically maintained for years. Typically, she would play with each newly-opened toy for several hours, then return to open another only after fully enjoying the previous toy. But this year, after my wife and I happily had purchased nearly everything that she carefully wrote on her list to Santa, she, overjoyed, opened the first gift, then a second. A huge smile lit up her face and her eyes twinkled, and then, uncharacteristically, she reached for a third gift, ripped it open and... wait for it... she began to cry!
My wife and I were self-congratulatory, thinking they were tears of joy. But, they were not. My darling daughter was so overwhelmed and overstimulated by the gifts that she just couldn't deal. There were just too many.

That moment taught us something special. Sometimes doing everything possible to meet and/or exceed loved ones' expectations with a mountain of gifts during the holidays can be overwhelming -- to the person receiving the gift, as well as the person giving the gift. It's excessive and unnecessary.
While we've always believed there is a reason for the season far greater than exchanging presents, my wife and I got caught up in the hoopla of Black Friday, Cyber Monday and the general shopping craze. In a nutshell, we were missing the point. Now we do our best to focus more on building the quality of our relationships during the holidays rather than adhering to the monolithic definition of the "American Dream" of more, more, more.
In my previous blog about super-sized Thanksgiving expectations, I began to delve into the negative implications of putting that kind of pressure on loved ones. Now let's explore the notion of adjusting our expectations during Christmas, Hanukkah, Kwanzaa (or whatever your chosen celebration) within the context of the ongoing "great recession." We've reached a point in our history where it's simply not possible for most families to fulfill every material want on their holiday wish list. Nor should they, because that sense of urgency to acquire material possessions has clearly spun out of control. I mean, pepper spray and beatings just to get to a waffle iron or gaming set at your local Walmart? Really? If there was ever a time to adjust our expectations, it is now.
In reading MetLife's recent "American Dream" study I was not surprised to find that the notion of it it is still vitally important across a diverse array of people. Of those surveyed, 82 percent were equally split between ranking achieving the American dream as "very important," or, "somewhat important," according to the study.

However, there is an evolved definition of the American dream arising as a direct result of the fact that we've had to adjust our old expectations of what we want to accomplish in life. It is no longer about more money, bigger houses, higher incomes and more material things for ourselves and the next generation. But is that necessarily a bad thing? Maybe this takes the pressure off husbands and wives as they panic about not having enough to set aside for their kids' college fund, that dream vacation or that new kitchen extension. Maybe they won't feel they have to buy a house they can't afford, and will be happy living in a rental as long as it is within their means. Incomes and sustainable economic wellbeing notwithstanding, maybe the American dream SHOULD be about something else.
What I was pleasantly surprised to find in the MetLife study was that relationships are greatly valued over material possessions. People are acknowledging that it matters more to seek contentment with family and friends. A stunning 82-90 percent of respondents said our current economic conditions are causing them to reevaluate their priorities and to value relationships over material possessions. I mean, it isn't even close! Thankfully even with all of the deals for flat screen TVs, iPads, and Xboxes, what we care about most is something intangible and fundamental to our humanity.
No, I didn't really need this study to tell me that meaningful relationships are paramount. It just serves as a timely reminder of what perhaps are the most important expectations, the ones we should really be focusing on during the holiday season.
This holiday season I'm pondering the following questions:
10 years from now what do I want to remember about this Christmas?
What would I want my wife and daughters to remember?
How much gift-giving is enough? Should we set a limit?
What can I do in the New Year to continue to foster an atmosphere at home and at work where we put each other first and line up our priorities accordingly?
How can I encourage my daughters to fulfill their American dreams of individual freedom, opportunity and using their personal gifts in service to others?
What will this new American dream be for you?
Your thoughts? Speak on it!
Darryl Cobbin is a husband, father, Marriage Mentor and author of Before You Wed... Read This! His next challenge is to help others succeed at marriage.