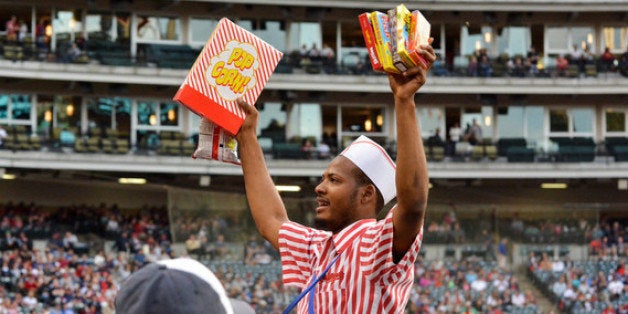 Baseball season is underway, and if someone takes you out to the ball game, you'll probably ask them to buy you some peanuts and Cracker Jack.
But first, one crucial distinction: It's Cracker Jack -- NOT Cracker JackS (unless you have multiple boxes). So if you dig into the bag and pull out a handful, you would say, "I have some pieces of Cracker Jack." Not "I have some Cracker Jacks."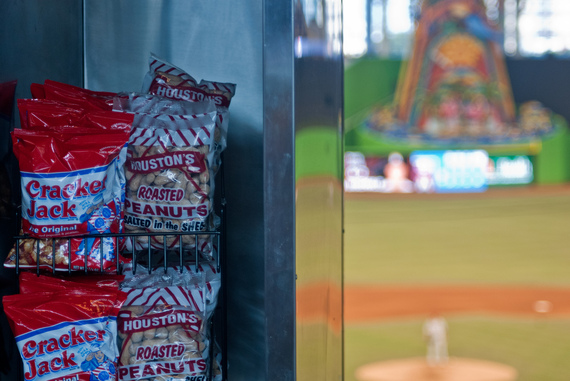 Let's begin with the song itself. The guy who wrote it in 1908 had never even been to a ball game. But that reference to Cracker Jack translated to free advertising the likes of which America has not seen before or since.
In a classic On The Media story from 2002, my friend Mike Pesca, host of Slate's daily podcast The Gist, looked at the history of the song and tried to put a dollar value on the free advertising that the song has given to Cracker Jack over the decades.
"Conservatively, the price to replace the lyric with outdoor advertising in professional baseball stadiums would be $25 million," Mike reported.
But you know what they say about "free lunches." Mike learned that this free advertising may have come at a cost.
"They may have had some difficulties trying to make Cracker Jack contemporary," writer Paul Lukas told Mike in the piece. "I do think it has to do with the song. In some ways it's great free advertising but it may be a bit of a straight-jacket."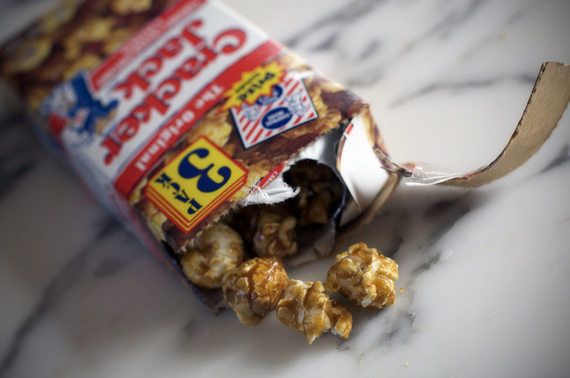 We also got some serious peanut-eating advice from Nile Brisson, a third-generation peanut man and president of Peanut Processors, Inc. in North Carolina.
Nile revealed the best way to eat peanuts in the shell and explained how they get the salt inside without breaking the shells. (It's not magic!)
I like to eat the whole peanut, shells and all. Nile assured me that's just fine -- for Yankees, like me.
"There's no adverse effects to eating a peanut shell, which is pretty much all fiber," Nile said. "I know a lot of people, particularly in the northern part of the country, do eat the peanut, shell and all. I do not."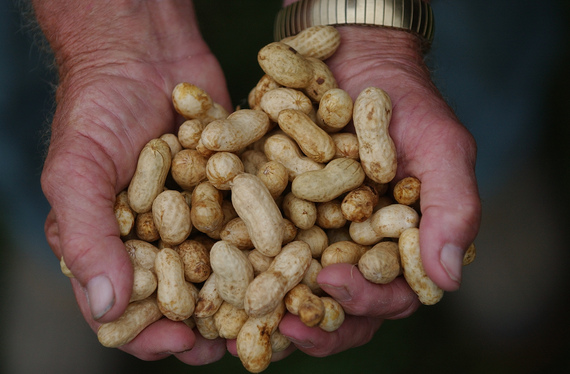 Later in the show, I talked to Ted Berg, a sports writer for USA TODAY and a food lover.
In addition to spending countless hours thinking about sports, he also used to be a food vendor at the old Shea Stadium, former home of the New York Mets. And he had some stories to tell -- like that time an unhappy customer spit a hot dog at him.
Ted revealed the best assignment a ballgame food vendor can get: selling beer in the mezzanine on a crowded day. But Ted didn't have enough seniority to get such plum assignments.
"I liked getting soda. It sold pretty well," Ted recalled. "Some people complained about the weight, but I was 19 so I thought it was pretty easy to haul the soda around."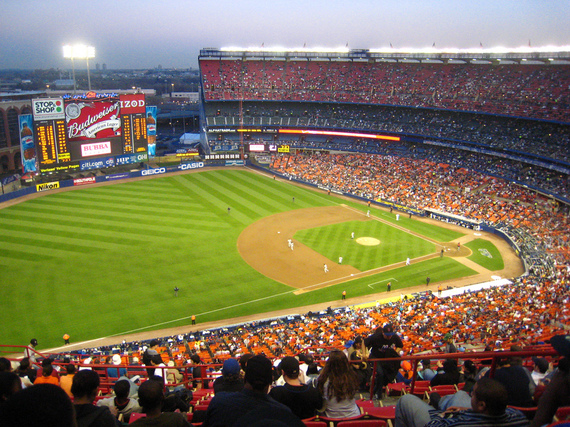 Ted and I also debated some vital Cracker Jack issues: ideal popcorn-to-peanut ratio, clustering, and, of course, which prize is the best.
"No matter how many peanuts are in here, there are not enough peanuts in here," Ted said. "It's all popcorn."
I argued that Cracker Jack used to have more peanuts, but Ted had a more philosophical point of view.
"You may be right, but I also would be concerned that that's maybe a little bit of us getting older and the world getting a little sadder," he said. "We notice fewer peanuts."
Turns out, Ted may be right.
We reached out to Frito Lay, who bought Cracker Jack in 1997. They couldn't comment on changes to the recipe before then, but they did say that there has been no reduction in the peanut-to-popcorn ratio since they took over. In fact, they said they added more peanuts a few years ago.
Maybe we are just getting a little older and sadder.
Subscribe to The Sporkful podcast through iTunes/Podcasts app or wherever you get your podcasts.