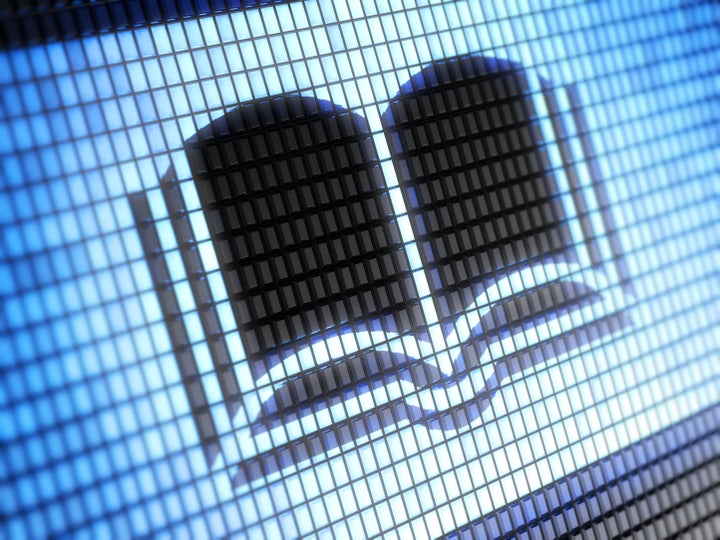 Here's a dirty secret: I like books.
And I mean books, with pages made of real paper. In fact, I like them so much that I used to consider digital publishing a personal threat. I was such a loyal foot soldier in the war of paper vs. platform, that when the Kindle came out, I spent hours researching its burning point to demonstrate the absurdity of Fahrenheit 451 in a world of eReaders. (The "correct" title should be Fahrenheit 361.)
So imagine my surprise when three years later, I, a professed book lover, found myself presenting Tumblr, the microblogging service, as an ideal distribution channel and reading platform for a new fiction magazine.
I overcame my radical devotion to the printed word when I started working at Electric Literature, an indie publisher perhaps best known for being the first fiction magazine to the iPhone and also for tweeting an entire story by Rick Moody.
The fiction in Electric Literature's recently retired quarterly journal was extraordinary on any platform--including paper, though we didn't publish online. I'm now co-editor of our new magazine: Recommended Reading, which is an exclusively digital publication (online and Kindle to start). Why the drastic change to our publishing model? By publishing online, Recommended Reading is easy to share between friends, can be accessed directly through social media, and read on any smartphone. It means we can publish weekly, charge nothing, and more people will read the fiction we believe in.
We live in a culture of distraction: there's TV, Hulu, and Netflix; there's Facebook, Twitter, and OK Cupid; there are all the books you've been planning to read, the stack of New Yorkers on your coffee table, and (hopefully) some fiction journals you've been meaning to get to. Not to mention, if you have an iPhone, just like 100 million other people, all these services are always available and competing for your attention. With the world's largest library at your fingertips, how do you know which page to turn to? Here's where we step into the fray.
Recommended Reading will publish one piece of fiction a week, each curated by the best writers and editors working today. Our first month will include fiction by Ben Marcus, Marie-Helene Bertino, Jesmyn Ward, and Clarice Lispector, chosen by Electric Literature, Jim Shepard, A Public Space, and New Directions, respectively. The content is extraordinary, the sources verified, and, since it's free and digital, it's accessible and ideal for all readers, especially those short on funds, time, and space.
As a small publisher with a small staff, digital publishing (meaning both eBooks and online) allows us to offer readers more for less. Yet, despite its advantages, there is still resistance. First, there's the spurious belief that online magazines--and, more to the point, the work they publish--are by nature lesser than. It's the same blogger vs. journalist stigma. But what you read in The New Yorker is the same article in paper, online, or on a device. And, as Carolyn Kellogg pointed out in the LA Times, many of the recent Best American and PEN/O'Henry prize-winning stories came from digital publications (not to mention the HuffPost's recent Pulitzer win).
Digital publishing, unheard of a generation ago, is no longer inherently innovative. People are now accustomed to screens and digital type, and, according to a recent study, those with eReaders are reading more and for longer periods of time than those without. Moreover, reading digitally is not an all-or-nothing lifestyle change: People with eReaders still read paper books, because choosing a platform is about circumstance and convenience, not content. Regardless of claims that digital publishing may have a negative influence on publishing, people continue to read, with increasing frequency, on screens.
The debate over print versus platform is obsolete, unless we use it make more informed decisions based on the habits of our readers. Why are we so concerned with how people read, when they are, in fact, reading more than ever? Digital publishing allows us to reach a wide audience; if our readers like what the content they read, Recommended Reading makes it easy for them to find more from that writer or publisher in whichever format they prefer.
Before launching Recommended Reading, what convinced me to finally embrace--or at least stop resisting--digital publishing and eReading, was actually reading. If the writing is strong enough to grab you, it doesn't matter if it's a paperback, zine, or eBook. The method of delivery is only important in that it reaches you, wherever you are or however you can receive it.
Recommended Reading is off to a strong start. Our Kickstarter campaign, launched on April 9, surpassed its $10,000 goal in under 72 hours, and we were thrilled because this energetic, rapid response means that people see the value in a free, digital magazine and believe Recommended Reading will help them find the fiction they're looking for. Our campaign is still running and we're currently at $15,000.
There's one week left in the campaign, but we will continue to fundraise in order to offer more robust reading experiences, ensure that we can continue to pay writers, and better serve a diverse community of readers.
I love books. But I also love what digital technologies can do for publishers, writers, and readers. eReading isn't anti-book, and it's certainly not bad for literature. What's important is the writing and what it means to you, not what you can put on your shelf.
Support HuffPost
The Stakes Have Never Been Higher
Related
Popular in the Community