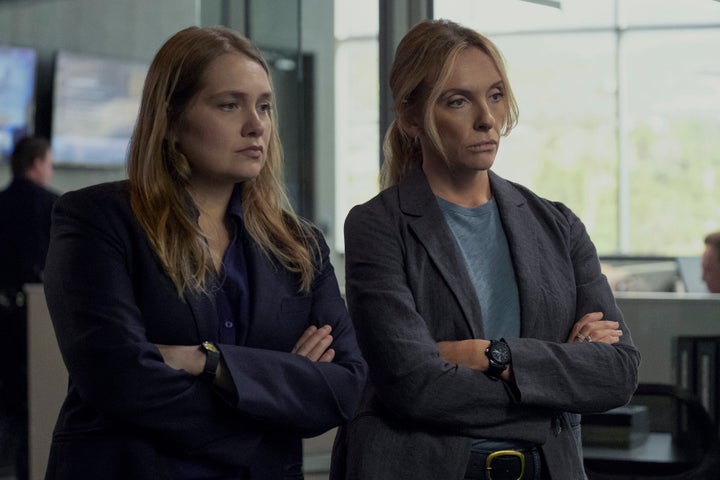 (Note: With the recent success of Netflix's new docu-series "Tiger King," we're re-sharing this list of true crime Netflix shows to watch next.)
Netflix has recently excelled at releasing praiseworthy adaptations of true crime stories.
Search "true crime" on Netflix and you'll get plenty of real-life adaptations along with the traditional documentaries, even though, by definition, "true crime" only covers nonfiction storytelling. (Although, for what it's worth, "The Office" also curiously comes up when you search "true crime" on Netflix.)
To this end, the below list of show recommendations includes both docuseries as well as a few shows that tell the story of real criminal cases through narrative scripts. Compared to the many schlocky competitors in the genre, every show here tackles the moral quandaries of the respective crimes with nuance and storytelling care, making them all worth watching if you're a true crime fan.
Also, in case you're wondering, I didn't include the well-reviewed docuseries "The Staircase" because that's only partially a Netflix Original, as it initially aired on France's Canal+ in 2004 and later in the U.S. on the Sundance Chanel.
And if you want to stay informed of everything joining Netflix on a weekly basis, subscribe to the Streamline newsletter.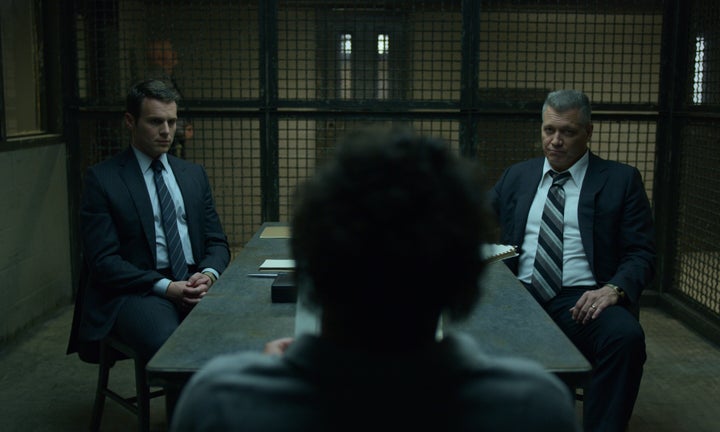 Details: This is loosely based on the 1995 nonfiction true crime book Mindhunter: Inside the FBI's Elite Serial Crime Unit. The show tells the story of a small investigative team in the FBI that interviews serial killers to try and understand their psyche throughout the 1970s. The stodgy FBI bureaucracy is ill-equipped for such a psychology-driven team, causing internal strife within the organization. Meanwhile, the characters have internal conflicts as they wrestle with the psychological demons they uncover.
The main cast includes Jonathan Groff, Holt McCallany and Anna Torv. David Fincher directs many of the episodes, and serves as the executive producer. Charlize Theron is also on the list of executive producers.
"Mindhunter" has two seasons of 19 episodes with runtimes around 50 minutes.
Read on: The Hollywood Reporter asked Groff about the show's preparation for tackling the contentious case of the Atlanta child murders. Groff talked about some of the process:
I listened to [podcast] "Atlanta Monster" and read James Baldwin's book, The Evidence of Things Not Seen. And Courtenay Miles — who was our first AD in season one and one of our head writers on season two — could have a degree on the subject of Atlanta between 1978 and 1982. She did so much research, she spoke to police officials that were there during that time, and tried to really get all the conflicting opinions and ideas about what happened. They really try to lay out in the scripts the political atmosphere of what was going on at that time in Atlanta — the first black mayor had just been elected, "white flight" was happening in the city center, the new Atlanta airport that we now know as this giant hub was about to open in 1980.

It was just a huge moment of change in Atlanta, and the last thing that the city needed — in some people's minds — was a lot of publicity about these children being murdered. On top of which you have the FBI coming in there and trying to prove this core theory of the Behavioral Science Unit, that you can actually take this psychological work and these interviews, and make a profile of someone and use that to catch an active criminal while it's happening.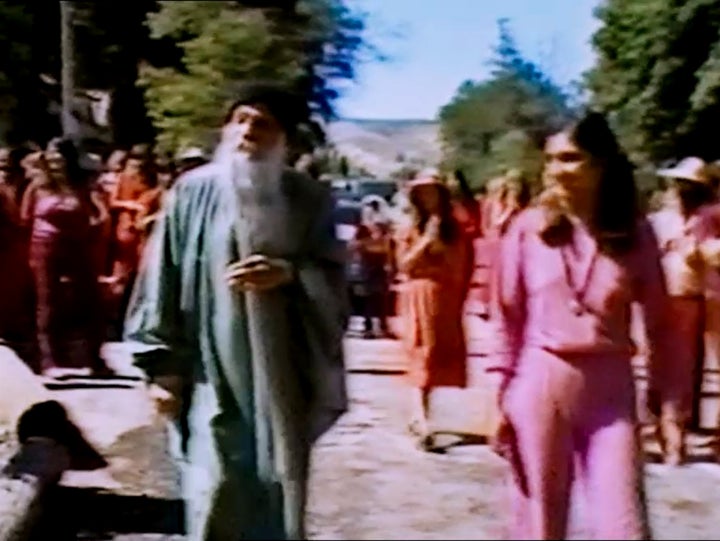 Details: This docuseries focuses on the Rajneeshpuram community that lived in Oregon during the 1980s. Bhagwan Rajneesh supposedly led this community, but a younger, ambitious devotee named Ma Anand Sheela ultimately leads the group on a warpath of expansion. The supposedly peaceful, cultlike group clashes with the local residents of Oregon in a standoff with heightening tension.
Mark and Jay Duplass executive-produced under Duplass Brothers Productions.
"Wild Wild Country" has one season of six episodes with runtimes around 65 minutes.
Read on: Co-creators (and brothers) Chapman and Maclain Way spoke to GQ about making the movie. Maclain Way spoke about interviewing an average follower of this cult and what this member got out of the experience:
As far as interviewing your average Joe sannyasins, I think Sunny is one. In episode six, when she gives you a little bit of a retrospective of what the ranch meant to her, it actually almost had nothing to do with Bhagwan or her devotion. That was something that we kind of consistently found. That a big reason why sannyasins who speak positively about their experience—not all sannyasins or former sannyasins speak positively about their experience at Rajneeshpuram—but those who do, it's almost because they have a deep sense of family and community and they felt like they were wanted there and they felt connected to other people.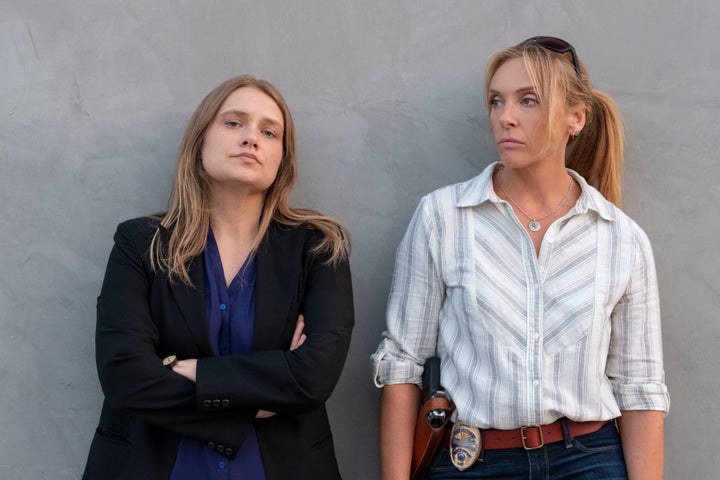 Details: The storytelling is based on a Pulitzer-Prize-winning article by ProPublica and The Marshall Project as well as a "This American Life" episode. The show focuses on the aftermath of a 2008 rape in Washington State, in which the local police didn't believe the female teenage victim. After friends and family turn on the victim, she struggles to find a reason to keep living. As this case ultimately involved a serial rapist, a pair of more understanding female detectives join the case when another similar attack happens in Colorado.
The main cast includes Kaitlyn Dever, Toni Collette and Merritt Wever.
"Unbelievable" has one season of eight episodes with runtimes around 45 minutes.
MARCH 12, 2009

LYNNWOOD, WASHINGTON

No one came to court with her that day, except her public defender.

She was 18 years old, charged with a gross misdemeanor, punishable by up to a year in jail.

Rarely do misdemeanors draw notice. Her case was one of 4,859 filed in 2008 in Lynnwood Municipal Court, a place where the judge says the goal is "to correct behavior — to make Lynnwood a better, safer, healthier place to live, work, shop and visit."

But her misdemeanor had made the news, and made her an object of curiosity or, worse, scorn. It had cost her the newfound independence she was savoring after a life in foster homes. It had cost her sense of worth. Each ring of the phone seemed to announce another friendship, lost. A friend from 10th grade called to ask: How could you lie about something like that? Marie — that's her middle name, Marie — didn't say anything. She just listened, then hung up. Even her foster parents now doubted her. She doubted herself, wondering if there was something in her that needed to be fixed.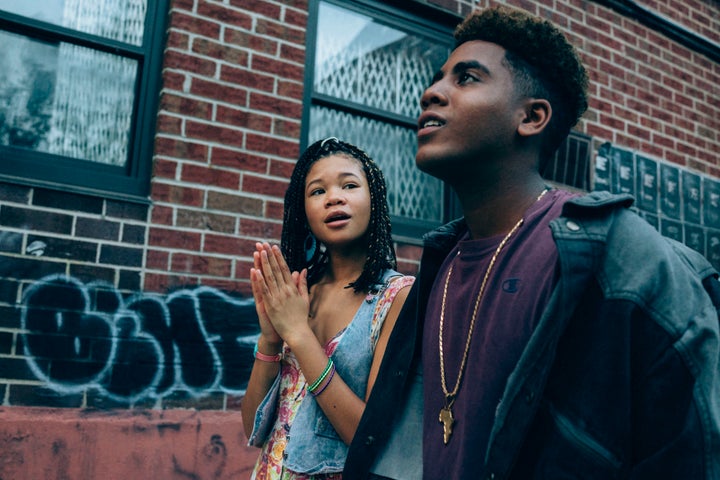 Details: This is based on the events of the infamous Central Park Five — now often referred to as the Exonerated Five — case in New York City. While it's now known that a serial rapist attacked and raped a female jogger in Central Park in 1989, the NYPD and district attorney's office wrongly accused a group of Black and Hispanic teenagers at the time. These teenagers gave coerced confessions and had to serve jail time.
Most of the cast are up-and-coming actors, but a few notable names include Felicity Huffman, Joshua Jackson, Niecy Nash and Michael K. Williams. Ava DuVernay is the creator, director and co-writer. Notable executive producers beyond DuVernay include Robert De Niro and Oprah Winfrey.
"When They See Us" has one season of four episodes with runtimes around 70 minutes.
Read on: DuVernay spoke to Vulture about her choice to match the reenactments of the false confessions to the archival footage:
If I know exactly what the place looked like because I have video footage, then why would I not make it look like that? That footage is infamous, particularly in the black community and the justice community. It would've felt weird to take some artistic license with footage like that — something that we've seen and that we knew to be true. So down to the soda can on the desk of Korey Wise, down to the angle that captures the refrigerator in the back, we wanted to get as close to the real thing as we could to honor what really happened in those rooms. It just felt like the right thing to do.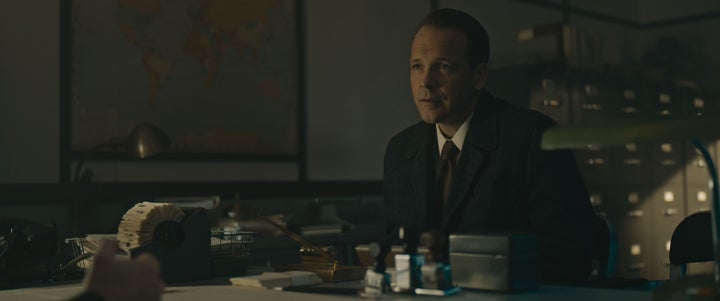 Details: This focuses on the mysterious death of biological warfare scientist Frank Olson who worked with the CIA. Olson fell through a New York City window to his death in 1953, just days after his boss at the CIA secretly dosed him with LSD as an experiment. This blends documentary-style interviews (largely with Olson's son, Eric) and reenactments of the past events.
The reenactment cast includes Molly Parker, Peter Sarsgaard and Jimmi Simpson. Errol Morris directs.
"Wormwood" has one season of six episodes with runtimes around 45 minutes.
Read on: Errol Morris explained to Indiewire the intent behind dramatizing parts of the nonfiction story through reenactments:
It's a dramatization of something that might be untrue, as a way of thinking about it, of looking at it, of scrutinizing it, of bringing it to life... With some notable exceptions, I would say they are dramatizations of what Eric and I think [happened] ― namely that his father was executed by the CIA, and I provide two scenarios [forced suicide and execution]. Which is it? I don't know, but I do believe he was, for all intents and purposes, killed by the CIA.
Popular in the Community