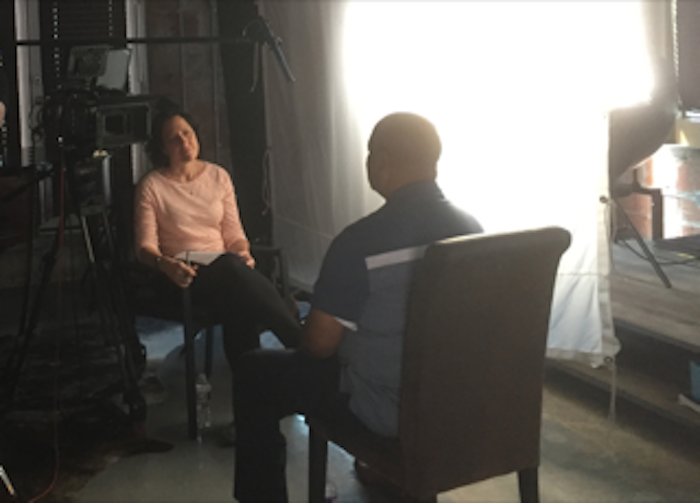 There is no doubt that the "true crime" documentary genre is thriving and that such film and television projects are enjoying unprecedented buzz. Studies show that women are their biggest audience, and broadcasters are taking notice. By the nature of their work, non-fiction storytellers are always considering how to present and represent their subjects through the creative process. But how is that further complicated in the "true crime" space, when the stakes might literally be life or death? Where do they draw the line between journalism and entertainment?
New York Women in Film and Television (NYWIFT) is hosting a panel of filmmakers and network executives who will discuss the brass tacks of telling these stories and examine their ethical boundaries and sense of responsibility in developing relationships with individuals whose lives or livelihoods are on the line.
NYWIFT board member Kathryn O'Kane sat down with Peabody Award-winning documentary filmmaker Bari Pearlman, who is also the Director/Producer of two forthcoming episodes of CNN Death Row Stories (Jigsaw/Sundance Productions), to talk about this phenomenon ahead of their upcoming panel: True Crime Stories: Relationships and Responsibilities on Wednesday, October 25th, 2017, at the Tribeca Film Center.
Kathryn O'Kane: Bari, you and I have known each other a long time, since our very first project together for Court TV, Shots in the Dark, a 90-minute special about crime scene photography directed by Derek Cianfrance. You've gone on to tell stories on a wide-variety of subject matter, from directing Daughters of Wisdom, a quiet and contemplative feature documentary about the first Buddhist nuns to live in a monastery in eastern Tibet to producing How to Dance in Ohio, a portrait of young adults with autism preparing for a spring formal dance. Is there a theme to the projects you chose?
Bari Pearlman: In the documentary films I have directed or produced, I've explored a range of seemingly unrelated subjects but if I had to point to something that unifies them it's that they are all ways of exploring the idea of community, more specifically intentional community. I am fascinated by the question of what makes people choose who and what they identify with, what the implications are of having that identity, and how they navigate that choice. Thinking about the work that I've done recently on Death Row Stories, I've widened that idea to focus on the flipside of individual choice, where communities and society at large are operating within a judicial system that may not be serving its members fairly or humanely.
Why are you drawn to social justice projects?
The idea of making a social justice documentary found me first. Back in 2003 I met a journalist named Tom Lowenstein who had begun investigating a possible innocence case in Philadelphia and was looking for support in getting greater exposure for the case. I didn't have experience in the field, but when he walked me through what he was uncovering about how Walter Ogrod ended up on death row, I did my own research and spent a year pitching a feature documentary, unsuccessfully. Here we are 14 years later, and Tom's book on Ogrod's case was published in April, I've directed an upcoming episode about it for Death Row Stories, and I am currently producing my next of hopefully many more social justice films. It's the most important and rewarding work I've done as a filmmaker, and also as an engaged citizen.
Given the popularity of stories like Serial and Making a Murderer, why do you think people are obsessed with the genre?
I'm really looking forward to speaking with my fellow panelist Stephanie Steele from Oxygen about what she knows at the network level about this phenomenon. But for me personally as a partaker of these and other great recent projects like panelist Kelly Loudenberg's The Confession Tapes, I find that they are not only about the cases themselves, but shine a bright light on how the system works – or doesn't. On a visceral level, there's a deep feeling of powerlessness when I follow a story about a miscarriage of justice, followed by a catharsis – of either relief or anger – when it turns out right or wrong. I think the most successful work we are doing as filmmakers in this space taps into that in a primordial way, but also acts a kind of civics lesson that it is our system and we should educate ourselves on how to make it work.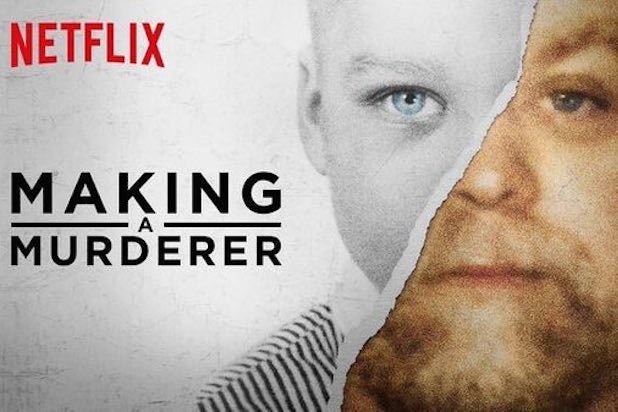 How do you adjust your story telling process when your subjects are about life and death situations?
All of my work is influenced by the great responsibility I feel to the individuals who entrust me with their stories. I consider the time spent with my them to be a collaboration, a mutual creative process that I am privileged to participate in. So even though I am ultimately going to go off to an edit room far away from them, and "construct" my story from their story, I always work to honor the honesty and complexity of the narrative we found together. And since in a true crime story that applies to the victims of a crime and their family members, the members of the legal and judiciary system doing their job, and those accused of or convicted of a crime, that sense of responsibility is multiplied exponentially. When peoples' lives, livelihoods and freedoms are in the mix, that's a lot to hold, though ultimately it's the same with everything I create.
What did you learn working on Death Row Stories?
On a professional level, I learned a lot about the justice system, and it generated a lot of ideas for important stories that need to be told. On a personal level, I was humbled by victims' family members who, in honoring their lost loved ones, have dedicated themselves to reforming the system. I was deeply inspired by the exemplary work of tireless advocates, volunteer attorneys, and public defenders. But most profoundly I learned a great lesson about resilience from Walter Ogrod, who has been on death row for 21 years, and Anthony Graves, who was exonerated on October 27, 2010 after serving 18 years for a crime there was never a shred of evidence he committed. Considering what he wrongfully witnessed, endured and survived on death row in Texas in one of the worst prisons in the country, Anthony Graves is one of the most extraordinary men I've ever met, and we could all take a page from him on how to be human.
Join Pearlman, Kelly Laudenberg (creator of the Netflix series The Confession Tapes) and Stephanie Steele (VP of current Production for Oxygen Media) on Wednesday, October 25th for an in-depth conversation about making crime stories that matter. The panel will be moderated by journalist Andrea Marks. For more information and to register, click here.
Kathryn O'Kane is a director and producer with over fifteen years of diverse experience in television, advertising, and web media. She is honored to serve as a NYWIFT board member. www.busyk.com
Popular in the Community