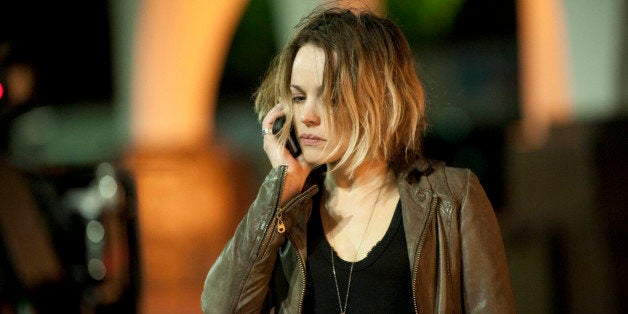 After more than a year of casting rumors, memes and hashtag wish lists and confusion over the plot, "True Detective" Season 2 finally premiered on Sunday night. The first episode of the new season, which is completely separate from Season 1, introduced audiences to a new round of characters, a fictional city and an entirely new mystery. Each week, The Huffington Post Entertainment editors Matthew Jacobs and Erin Whitney will gab about their thoughts on the season. First up, a bit of a bummer with Sunday's premiere:
Spoiler alert for "True Detective" Season 2, Episode 1, "The Western Book of the Dead."
Erin Whitney: So, Matt, after all the hype building up to "True Detective" Season 2 -- and there was a lot of it -- the first episode has arrived and we can finally start to discuss it. I will say, I was doubtful about the casting at first, primarily with Vince Vaughn in a darker role, but the first trailer sold me. Dark, brooding, moody -- everything I loved about Season 1, and was excited to find in Season 2. But alas, after watching Sunday's premiere, I'm sad to say I was incredibly underwhelmed, not to mention pretty confused. It was one thing to simply feel underread, but enjoyably mystified by Rust Cohle's existential musings last year, but I had little idea what was going on during this season's premiere. Even after rewinding a few scenes to try and figure out who's who and what's what, frankly, I didn't feel much incentive to care. What was your reaction?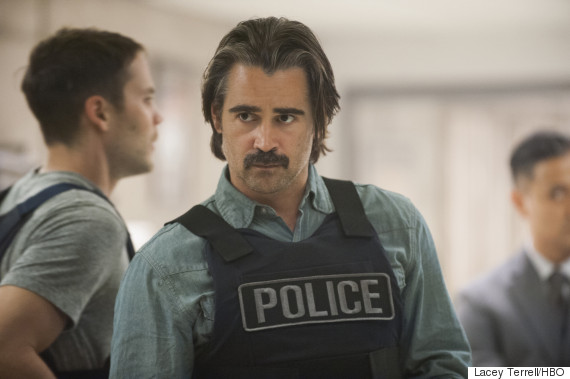 Matthew Jacobs: Oh, how I long to disagree with you. The only thing I knew before watching "True Detective" last year was that Matthew McConaughey and Woody Harrelson were at the center. When I finished the first episode, I was stunned. I wanted more, and I wanted it right then and there. I loved it so much that I was very forgiving of the contentious finale. I was expecting at least a tinge of that in Season 2. But if I weren't paid to write about pop culture, I would have little impetus to keep watching. The episode felt cobbled together from Season 1 tropes -- how many sweeping overhead shots of a California freeway can a person stand? -- with characters who talked like Shakespearean outtakes but offered little in the way of intriguing plot. A brooding Colin Farrell beating up the parent of a child who bullied his son? Snooze. Taylor Kitsch on some sort of windblown suicide bender that I don't fully understand? No thanks. It seems like the absence of Cary Fukunaga, who directed every episode last year, may be more detrimental than I'd anticipated.
Erin: You hit all of the points perfectly. I'm still mourning Fukunaga's departure, and not just his style as a director specifically, but the harmony of his eye with Nic Pizzolatto's writing. Together, those two created a dark and eerie atmosphere that hooked me in regardless of the central mystery. With this first episode, it feels like director Justin Lin is struggling to capture the depths of the script and the inhumanity of the California crime world the season seeks to explore. Instead we're left with repetitive, stylized overhead shots that make me as sleepy and bored as I'd feel in the passenger seat on the 405 freeway.
And, of course, I realize we're both finding disappointment through comparison to Season 1, which in itself is a bit unfair. But even distancing this season from Pizzolatto's previous achievement, I at least expected to meet characters that defied the general stereotypes of the distraught, rage-fueled alcoholic cop. Farrell's Ray Velcoro seems to be a tragically misunderstood father until he proves he's actually an awful one with a drinking problem. Kitsch's Paul Woodrugh rides his motorcycle as some sort of anger-management therapy. Rachel McAdams' Ani Bezzerides seems pretty cold and pissed off. I love that each of these characters are lost souls struggling to find purpose, but it's difficult to actually feel anything while watching them. They felt less palpable and dimensional than Rust's Lone Star can cutouts from last year. But this is just the first episode, so there's still hope.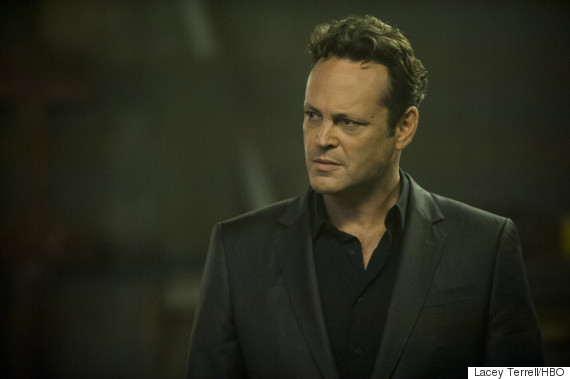 Matt: There is hope, but my biggest gripe is how unfocused and overcrowded the opener felt. You and I don't mind spending time in gloomy, grisly worlds -- we both love "The Leftovers," after all -- but if I were to judge Season 2 based on the premiere, it doesn't seem like the show has much of a hook. It's self-serious in all sorts of uninteresting ways. "City manager disappears right before a major transportation deal" isn't an alluring logline, but at least give us characters with identities instead of flat descriptors like "angry cop" and "destructive loner." As of now, it feels like the logline is more like "Watch while tough folks with ambiguously bad pasts and rough family situations wallow about." And that final shot, where the central quartet comes together for the first time? That should have marked a bold culmination, or something remotely resembling a cliffhanger, and instead the camera panning across their faces felt like a parody.
Erin: I couldn't have put it better myself. That final panning shot of all three characters meeting was in the initial trailer HBO released and was one of the things that got me excited for the season. Unlikely detectives uniting to solve a disturbing crime by pulling from the dark remnants of their past is exactly what Pizzolatto was all about. Yet, like I wrote above, none of the characters so far feel a fraction as original as Rust Cohle or Marty Hart. And when they finally met in Sunday's episode, you could almost feel their own lack of enthusiasm for what's to come.
Overall, the writing, the direction and even the slow-brewing plot, so far, feel unfinished and just as lost as Ray, Ani and Paul each appear to be. While watching the premiere, I couldn't help but think Pizzolatto was rushed into piecing together this season, and with the intention of distancing it as far as possible from Season 1. While I appreciate the anthology aspect of this series and that Season 2 is embracing a whole new story, it's still missing the awe-inspiring confidence of its predecessor. We were all wowed by Rust and Marty's story because it was so richly embedded in literature, philosophy and the psychology behind the season's crimes, and it felt certain of it's direction from the start. Now, though, these three lost detectives, and the truth behind the dead city manager, fall as flat as Rust's metaphorical circle.
Matt: And yet, I'll cut the show some slack because, after all, it is only the first episode. I haven't watched the other two episodes that HBO provided to press because last year's red herring-laden season felt better suited for weekly marination. Clearing the bar set by an Emmy-winning mega-hit is tough, but here's hoping the next installment is focused and provides a more lucid window into the macabre Los Angeles area the show is attempting to depict. It's obvious from the incessant aerial shots that the whole "the city is a character" mantra applies, but without the otherworldliness -- and specificity -- of the Louisiana bayous, that come across as vacant. Paint a better picture of why the location matters, and convince us to care for the suicidal (Kitsch), irascible (Farrell), weary (McAdams) characters at the center, and we'll be in business. If not, the new season's consciousness will be a tragic misstep in the "True Detective" evolution.
"True Detective" airs on Sundays at 9:00 p.m ET on HBO.
Before You Go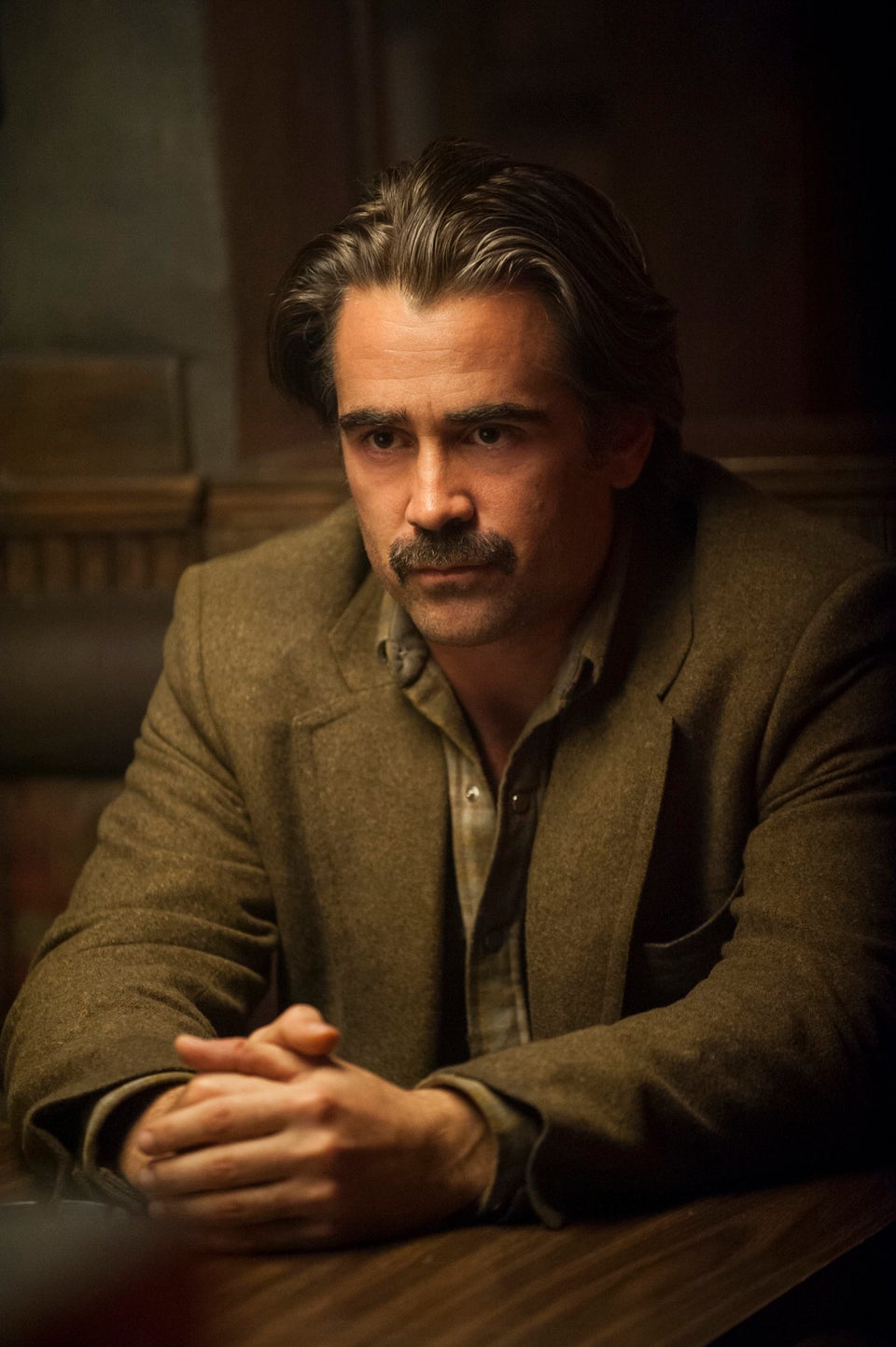 "True Detective"
Popular in the Community