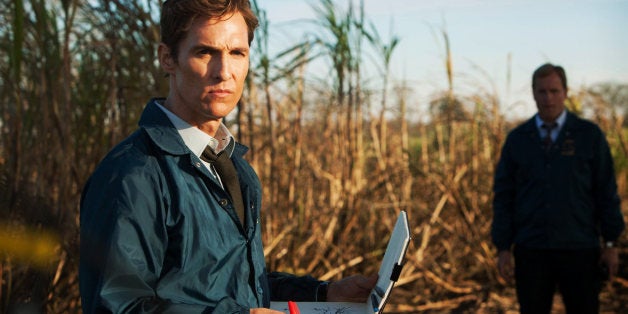 There have been so many "True Detective" Season 2 rumors that it's hard to keep the facts straight anymore.
When talking to reporters recently at the Banff World Media Festival, Pizzolatto put the female-led rumors to rest. Speaking about Season 2, Pizzolatto said, "There is a strong [lead] female character. But I wouldn't say it is female-led or anything like that." The only other things we know about "True Detective" for sure, from Pizzolatto himself, are that he's planning to work with three leads, the season will take place in California and will be about "secret occult history of the United States transportation system."
Pizzolatto also revealed at the media festival that he doesn't see himself sticking with the series past Season 3. "The job is exhausting to begin with, but it's doubly exhausting and I'm writing every episode," he said. "I can't imagine I would do this more than three years." We'd be sad to see Pizzolatto go, but still hope that the show would continue anyway.