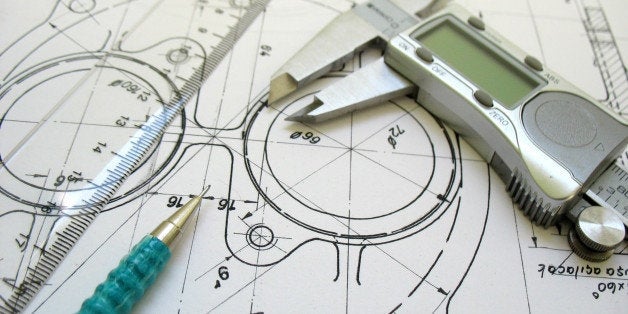 As the race for 2016 gets underway, presidential candidates are talking a lot about education reform, specifically around K-12 and higher education, as the key to increasing access to economic opportunities. Although unemployment dipped to 5.1 percent in the most recent jobs report, a June CareerBuilder study found that 4.5 million job openings go unfilled because of the skills gap -- positions that could change the lives of those able to fill them.
What are the candidates saying about education? Hillary Clinton has suggested subsidizing college tuition and lowering student loan interest rates. Jeb Bush believes schools should raise their standards and be more accountable for outcomes. Donald Trump wants to make America great again, but hasn't addressed how Americans can become upwardly mobile again. What about the learning needs of working adults?
Careers span decades, so it stands to reason that you can't front-load everything you'll need to know just in your youth. Indeed, skills and technologies are changing so rapidly, many of us will have job functions that didn't even exist when we were in college. Throwing more money at colleges and universities does nothing to address the real gap between skills, job training, and creating true opportunities for upward mobility. If our next president really wants to grow our economy and create prosperity for businesses and individuals alike, he or she needs to address the growing skills gap.
Think about this -- Americans will hold an average of 11.7 jobs between the ages of 18 and 48, according to the Bureau of Labor Statistics. As the tenure at each job shortens, it's becoming increasingly common to have multiple careers in the same lifetime, each requiring different skill sets. At the same time, there's a record number of job openings out there. This may sound positive, but it actually reveals the disconnect between people looking for work and companies looking for talent. According to a recent Gallup poll, business leaders don't think our institutions of higher ed are equipping students with the skills and competencies they need. Moreover, many employers don't provide the kind of training that would bring their existing workforce up to speed.
So far, the presidential hopefuls have stuck to a familiar script, insisting that upward mobility is simply a matter of granting more people access to traditional higher education. I'd love to be a debate moderator so I could ask them how they propose to address this need for ongoing learning over the course of a career. While I wait for that invitation, here are some suggestions I have for adults to support lifelong learning.
Find an Alternate Pathway to Success
Gone are the days when learning a new skill or investing in professional development meant going to back school. For many of us, it's not convenient, affordable, or realistic to take time from work and family for a full-time program, especially when we're only looking to gain a few new skills. Today, there are plenty of other ways you can you can keep your skill set relevant, such as online videos, subscription-based platforms, or an online marketplace like Udemy that lets you take courses on virtually anything a la carte. The federal government is starting to come around to these non-traditional programs for STEM-based skill development, with the Department of Education even considering extending Pell Grants to coding bootcamps. But if you're like most people -- you can't wait around for the government to figure this out. You're trying to advance in your career now.
Advocate for Work Training Programs
The U.S. isn't the only country struggling with a skills gap; other countries have already begun addressing the issue with new programs and policies. Singapore unveiled SkillsFuture in February, a work training program that will provide $500 per person for two million Singaporeans to deepen their skills or receive on-the-job training. European countries are putting skills training front and center as well. Finland and Switzerlandranked 1st and 3rd respectively for higher education and training in the World Economic Forum's 2014-2015 Global Competitiveness Index, which looks at the economies of 144 nations. The U.S. doesn't even crack the top 10 of that list. President Obama unveiled the Department of Labor's $175 million grant for apprenticeships on Wednesday, which will create 34,000 new opportunities in high-tech fields in the next five years. We should encourage our political leaders to build on programs like these.
I won't dispute that our K-12 schools need reform and that the soaring cost of higher education puts it out of reach for more and more Americans -- and it's right that our politicians should have bold ideas for solving these problems. But in the absence of leadership around closing the skills gap and meeting the learning needs of adults already in the workforce, it's up to individuals to take control of their own career development. The good news is that you've got more options than ever for accessing the skills training you seek. You don't have to wait for politicians to catch up.