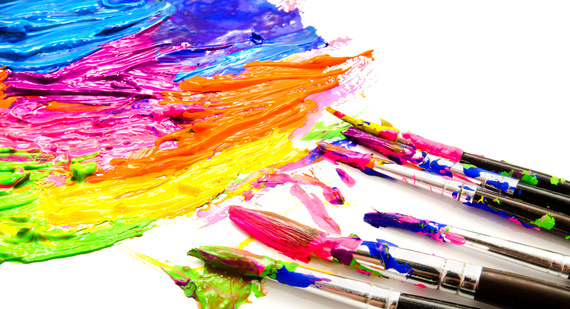 Why do two colours, put one next to the other, sing? Can one really explain this? No. Just as one can never learn how to paint. - Pablo Picasso
What colour is your leadership style? Shades of beige, or a riot of ideation and colourful innovation?
The time of beige leadership values and the self-propagating disaster that shadows them have an ever-shortening life span as innovation, business structure and cultural and societal changes evolve at an increasingly rapid speed.
Take these statistics to heart as an example of the need for active change from a lack of colour in the workplace. According to a Gallup's State of the Global Workplace worldwide survey, only 13 per cent of employees are actively engaged at work. To put it another way, approximately 180 million employees in the 142-country study are disengaged -- yes, they are going to work and going through the motions of doing their jobs, but they are unlikely to be collaborating and making positive contributions to their employers and organisations. Engagement levels vary across different global regions, with the Gallup report sharing that the US and Canada have the highest level of engaged workers (29 per cent) followed by Australia and New Zealand (24 per cent).
Philosopher Charles Handy talks about the phenomenon of the 'Sigmoid Curve'. According to Handy, the best time to start a new 'curve' is before you reach the peak of your existing one. That way, you will be starting something new when you still have the resources, and the spirit, to take it to new heights. In contrast, most people think of doing something new only when they have reached the bottom of what they are presently involved in.
Successful industries are constantly reinventing themselves. Thus, to remain relevant in tomorrow's world, the 'beige' leader, in whatever format, needs to be removed and replaced so a new curve can be started. In their place -- in the new 'curve' -- we will find strength, inspiration and influential leadership from those individuals who are authentic. Leaders who are equally aware of their own unique values and strengths, as well as their weaknesses. Leaders who have, in their own unique way, colour and vibrance.
Beige leadership simply won't cut it anymore. Their curve is complete.
We need leaders who are so comfortable in the space that they have the strength to lead and share, to learn and grow, who are actively curious and willing to give. Leaders who amplify others and build a culture that encourages and enables sharing, a culture of commercial collaboration that drives change and innovation. These leaders create the space and freedom to think, debate and ideate. This is a culture in which people form diverse skill bases and demographics - and genders and industries have the opportunity to speak and be heard.
So pick up that paint brush and add a touch of colour and authenticity to your leadership style - and maybe even see what magic is created when collaboration happens.