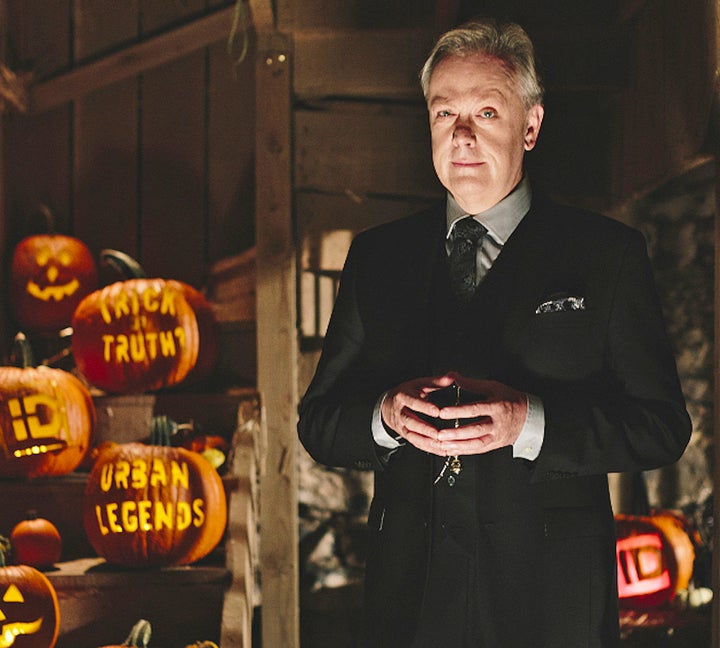 Need a good night's sleep? Help is not on the way. Because truth is often more chilling than fiction, and fear can keep you up at night.
Take the case of Wallace Souza, who in 2009 hosted a Brazilian TV crime show called, "Canal Livre." Souza had the good fortune of receiving anonymous phone tips alerting him and the TV station of upcoming murders. He confounded local authorities by getting a TV news truck to the scene of the attacks before they happened and broadcasting live coverage which, of course, boosted his TV ratings, CNN reported at the time.
How the unlikely events surrounding Souza unfolded, along with the unusual twist that ends his story, are re-enacted on this weekend's edition of Investigation Discovery's "True Nightmares," a weekly series in its second season of presenting gruesome stories of murder and mayhem based on real events.
Harking back to the days of black-and-white TV, when Alfred Hitchcock ("Alfred Hitchcock Presents"), Rod Serling ("The Twilight Zone") and John Newland ("One Step Beyond") beamed scary tales into America's living rooms, "True Nightmares" offers the kinds of stories that have become the stuff of urban legends.
These are "nightmares that have already come true," according to the show's eerily charismatic host, Todd Robbins. They include a tale of a common medicine that turns out to be a dose of death; the saga of a town haunted by fear; and a peek at TV journalism that redefines the "dead"-line.
The opening segment of this week's episode, "The Story of Wallace Souza," takes viewers behind the scene of a television show, "Crime Scene Live," that featured Souza as an on-camera host who received anonymous phone tips about murders that were about to be committed. Local police were baffled whenever they'd arrive at a crime scene, only to discover that Souza's TV station had beaten them to it and reported the murder live on the air.
Here's a clip featuring a re-enactment of the Souza story:
"The stories are lurid and dramatic ― the only difference is it's all true crime," said Robbins, whose presence is woven into each story "like a ghostly presence."
"I show up when bad things are about to happen in a scene and I help to move things along in a very dark way," Robbins told The Huffington Post. "All of the quirky, offbeat tales have ironic twists at the end that, hopefully, you won't see coming."
"True Nightmares" airs Saturday nights at 10 p.m. EST on Investigation Discovery. Check local listings for more details.
And maybe have someone nearby hold your hand while you watch. 
Calling all HuffPost superfans!
Sign up for membership to become a founding member and help shape HuffPost's next chapter
BEFORE YOU GO
PHOTO GALLERY
Todd Robbins -- Master of Macabre