Was it the glorious four-poster bed, rising so high off the wood floor one needs a step stool to mount it? Perhaps it was the evening swim in the azalea and magnolia shrouded salt water pool complete with a Parisian cocktail. Or maybe it was the Cornish Hen with Alabama white BBQ sauce? Somewhere between the Spanish guitar echoing through its hand carved hallways and the warm Southern drawl of the staff, the Willcox Hotel has the ability to charm the most seasoned traveler.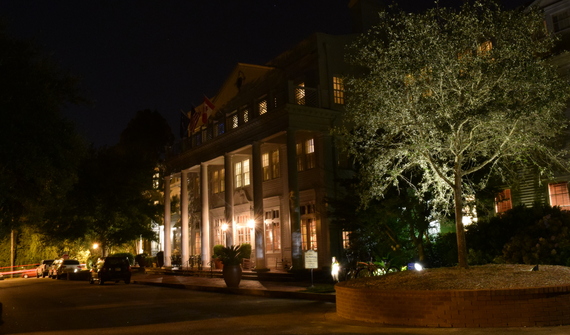 Months ago I planned to surprise my bride for her birthday and The Willcox fit perfectly. The weekend prior I spent cycling in a 250-mile fundraiser for the Alzheimer's Association and my wife, as in the past, joined up as a volunteer and domestique. Through a scorching South Carolina July weekend, she helped manage the luggage, departure times, snack and water stops, and transportation of 300+ cyclists. And the following weekend was spent quietly ensconced in the soothing luxuries of one of our favorite places in South Carolina.
Aiken, SC, is unique in that it's a fairly cosmopolitan town yet lacks a large airport, harbor, or direct access to an interstate highway. Isolation such as that can be the death knell of a small town yet Aiken has survived and thrived. It's routinely visited by Southerners, Californians, and New Yorkers charmed by its lively downtown, the occasional sand covered street, and its horse-based economy.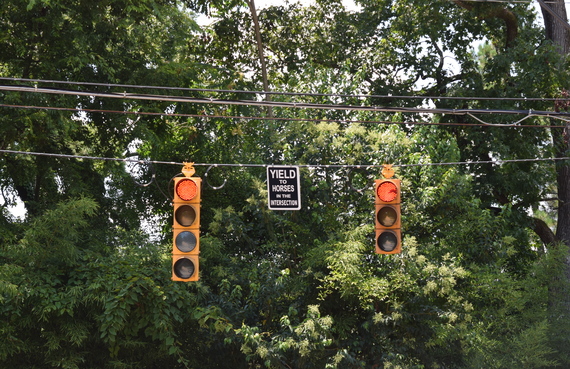 Aiken swells during two premier sporting events, its own Steeplechase and neighboring Augusta, GA's Masters Golf Tournament. And when knowledgeable visitors travel to Aiken, The Willcox is the preferred venue. Walk into its lobby and you'll be greeted by their front desk staff, or perhaps their bartender. Their oak-lined bar is equidistant to the front desk so it's an enticing, Bourbon calling diversion to make a right turn, instead of a left.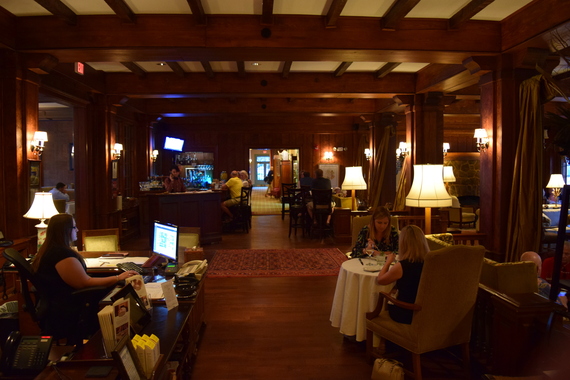 The hallways are heavily carpeted and the stairway has the heft and history that only a place that once engaged Astors, Roosevelts, Churchills, and Vanderbilts can command. Its walls are a lively patchwork of equestrian art; pencil drawings, oils, watercolors and photos of thoroughbreds past and present. Twist the hefty brass door knob, step into your suite and you'll be greeted by soft, discreet colors, Carolina sunlight peeking through wood shutters, and lemon-oil rubbed woods. If you're in town to ride, rest assured there's a boot jack in the closet, and lavender salts for your sore bottom.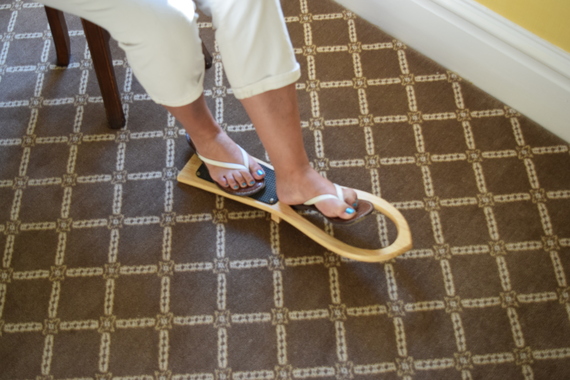 In the winter months you'll be grateful for the romance of a fireplace. Since we had driven through temperatures reaching near 100, our gratitude was reserved for the hearty air-conditioner followed by the down blankets and oversized pillows. The Willcox hasn't forgotten how to stock a fine hotel room. Naturally there's a flat screen TV, snacks, and adult beverages. There's also fresh playing cards, downy bathrobes, and a complete sewing kit just in case the morning's breakfast challenges the button on your jodhpurs.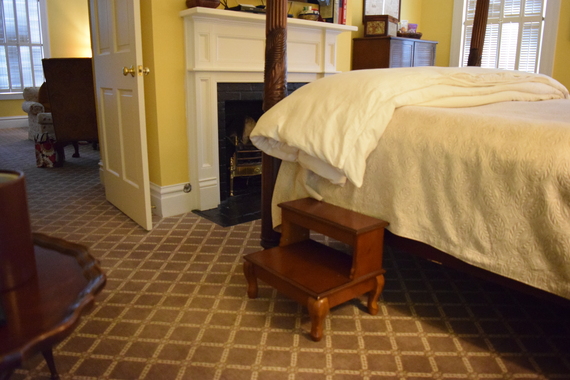 Our suite was a perfect reminder of what traditional Southern luxury can aspire to. After a swim, a stroll or an afternoon nap, you'll find their dining room a welcome reminder of the charms of a white tablecloth restaurant. The dining room at The Willcox serves an elegant blend of Southern and global favorites. Chilled summer tomato soup gives way to local melons topped with Proscuitto de Parma and local arugula.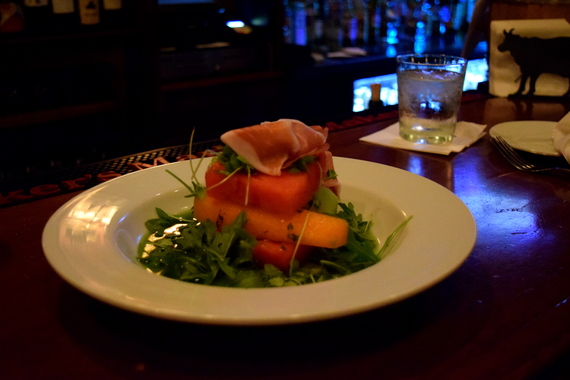 A salad of pickled and grilled peach with basil, red onion and sherry vinegar was a compelling argument to Prince Edward Island mussels tossed in a traditional garlic and parsley compound butter. A grilled Lamb Porterhouse was resplendent on mole' verde and cotija crème as was our smoked and grilled Cornish Hen tossed in Alabama white barbecue sauce then served on a bed of Anson Mills red field peas and cornbread sauce. If you're in the mood for something lighter, there's local okra, hand cut fries, or a sumptuous chicken liver terrine served in a mason jar and topped with a sparkling layer of port wine jelly.
In the morning one can contemplate last night's fourth drink while basking in the salt water pool and friendly service that will in all likelihood offer you a Bloody Mary to go with your poached egg, warm cinnamon roll and a mason jar of fresh yogurt and blueberry jam.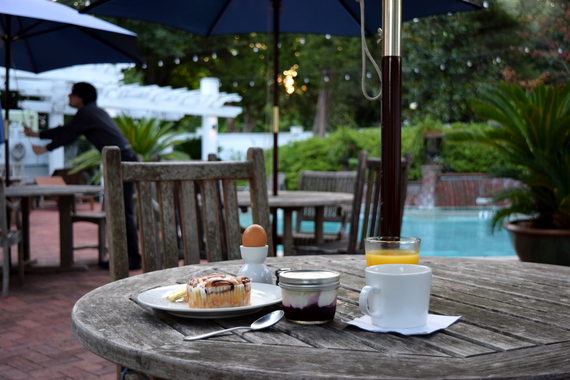 Although breakfast is continental and self-service, there's enough variety and calories to cure that hangover or prepare you for the day's activity, whether that would be a leisurely stroll along Aiken's downtown or a gallop across one of its many polo fields.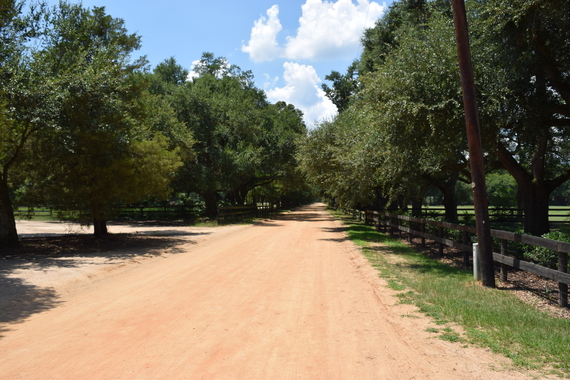 A fine hotel should be greater than the sum of its parts and the Willcox, centered along the Spanish moss lined Colleton Avenue, at the heart of the deepest south that Aiken can offer, is just that. If you're looking for a weekend steeped in history yet coddled in elegance, it's hard to imagine anywhere better suited to that mission than The Willcox.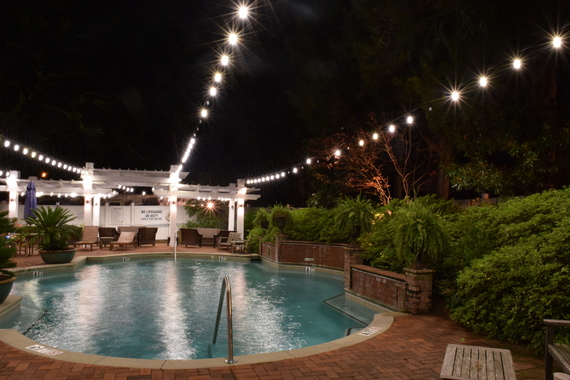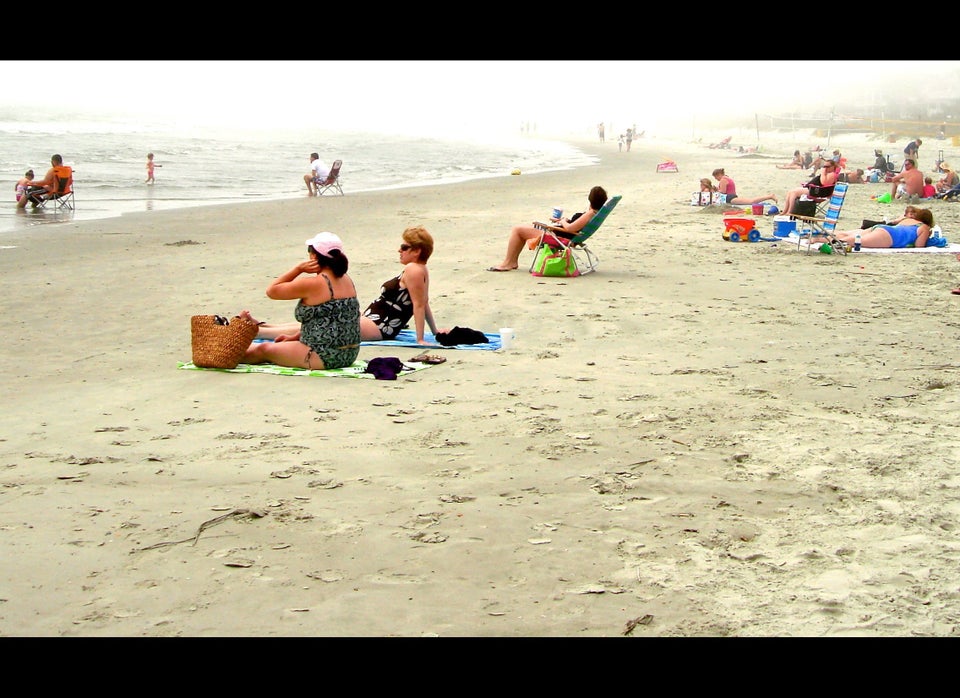 The Beaches of Charleston County, South Carolina