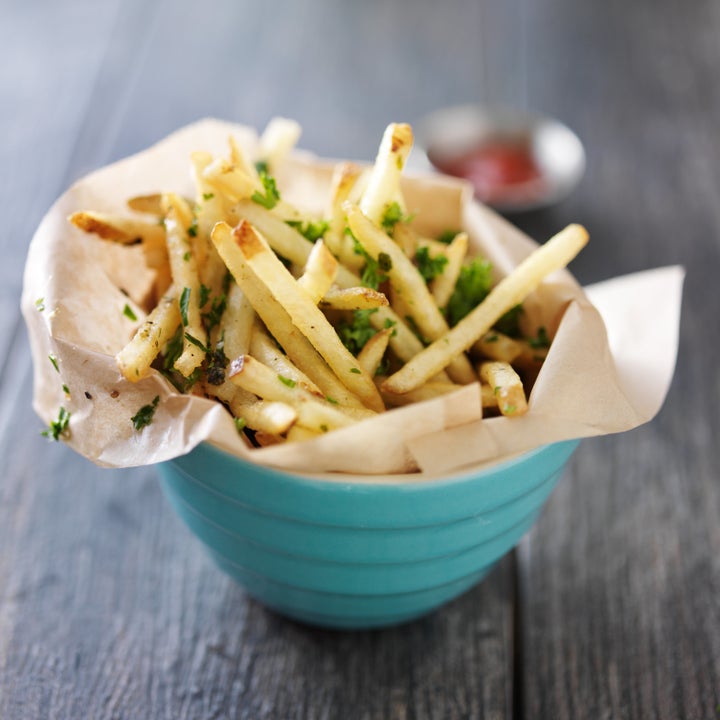 Truffles are delicious. Truffles are expensive. Truffled items on menus are often a dirty, evil trick.
Popular items like said fries and truffle macaroni and cheese are made with the elusive truffle oil, which the article says "has nothing whatsoever to do with truffles" and "is a made up substance, manufactured just like perfume, entirely fake and chemical."
When you think about it, it makes sense. Considering the fact that truffles can cost upwards of $1,200 per pound, chances are your local pub isn't shelling out the big bucks to generously sprinkle it over your $5 side order of fries.
And while it's impossible to blanket all restaurants as being guilty of this horrible crime, it's important to consider that even top chefs admit its inauthenticity. A New York Times piece written on the subject by chef Daniel Patterson once explained that truffles are "difficult to capture in an oil under the best of circumstances."