It began six years ago with a single sandwich.
After reading a report on nutrition standards for school meals, Helen Phillips -- the senior director of school nutrition for the 52 public schools in Norfolk, Virginia -- decided to replace the white bread on that single sandwich with a whole grain bun.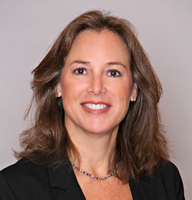 "It was a radical change for the food services staff and the students," she said.
She made more changes. Then even more. Guess what happened.
No, kids didn't trash their meals or go away hungry. The slow, steady approach worked. Students adapted and continued to do so when the Healthy Hunger-Free Kids Act (HHFKA) went into effect in 2012.
What happened in Norfolk is proof that kids will accept healthy foods if given time.
But the time needed may not be there.
Some elected officials in the House of Representatives in Washington, D.C., recently proposed a waiver in the agriculture spending bill that would allow schools to stop the new nutrition standards for school meals if they can show a strain on their budget for six months, regardless of the reason.

The School Nutrition Association (SNA), the key organization supporting this waiver, recently promoted anecdotal evidence about students trashing fruits and vegetables daily, and turning their noses up at foods like whole wheat biscuits and pasta, although the SNA had actually strongly supported the HHFKA when it became law.
The 2011-12 president of the SNA is "very sad and disappointed" about the organization's about-face toward the standards. That past president is Helen Phillips, who calls the new standards "absolutely doable," offering the successful rollout in her schools as proof.
"It's been relatively easy to put the nutrition standards into place because the food industry has done a great job of stepping up for us," she said.
The political noise over the House waiver has diverted attention from another provision in the Senate's version of the agriculture bill. This provision would delay sodium reduction targets for school meals until "scientific research supports the reduction in children."
This idea is puzzling because a federal report offered solid evidence supporting every nutrition standard required by the HHFKA, including ones that would help children decrease their daily salt intake.
Sodium reduction is a great idea for all Americans, especially for kids. Consider these scientific facts:
Kids who eat diets high in sodium are about 40 percent more likely to end up with elevated blood pressure than kids who don't.
If you have high blood pressure when you're young, you increase your risk for having heart disease earlier in life.
You also tend to develop high blood pressure when you grow older, raising your risk for stroke, osteoporosis, stomach cancer and kidney disease.
Before the HHFKA, the average school lunch supplied kids with nearly enough sodium in their diets for the entire day. Under the new nutrition standards, sodium levels for school lunches, breakfasts and snacks will drop 50 percent. And it won't happen so suddenly that kids are turned off by new foods. The changes will be done gradually, over three phases, stretched all the way to 2022-23 (that's the year kids entering third grade this fall will be high school seniors).
The three sodium targets vary depending on the meal (lunch or breakfast) and the grade kids are in (K-12). But let's look at the lunch timeline for one grade group as an example:
2014-15 school year, sodium target 1,360 mg
2017-18, 1,035 mg
2022-23, 710 mg
Many top food companies already have created products such as soups, spaghetti sauces, chicken and even pizza that will help schools achieve the second reduction for the 2017-18 school year. The commitment of these companies to meet the public's demand for less salty foods should be encouraged -- not undermined by the Senate provision or the House waiver.
Phillips agrees, adding that the exceptional efforts of the food industry allowed her schools to meet the first sodium target.
For those who say kids won't like low-sodium foods and will feed the trash can with them, here's some more science on sodium:
How much salt your taste buds prefer may be established early in life, so if kids eat lower sodium diets at a young age their fondness for foods with lots of salt will diminish.
Kids' preference for salty-tasting foods is shaped by how much salt is in it, so the less they eat, the less they want.
The decreased need for salty foods over time works well with the phased-in approach for reducing sodium in school foods.
Sodium standards established by the HHFKA will not only slash excess salt from our children's plates -- and palates -- it also will help combat childhood obesity and prevent the serious health problems it can cause.
With 1 in 3 young Americans either overweight or obese, we need to marshal every resource we have to take on this epidemic. Schools are on the front lines of this struggle. They are the places where our kids spend most of their days and in many cases, eat half of their calories. Allowing these institutions to withdraw from or delay federal nutrition standards could be disastrous in the fight against childhood obesity.
When it comes to our children's health, every moment counts.
"My fear is that this waiver will open the door to rolling back the standards permanently - and that's not good for our kids," Phillips said.
Here's hoping Congress does not undo the strong progress Phillips and others have made under the Healthy Hunger-Free Kids Act.
Click here to tell Congress you support the American Heart Association's stance on healthy lunches.

Popular in the Community