Whether it's a matter of shedding excess baby weight from a recent pregnancy or fighting a major junk food addiction, losing weight is a difficult endeavor that no one in their right mind looks forward to -- celebrities included. When it comes to counting calories, the Hollywood elite surely have a bit of extra help on their side. Celeb money can buy fitness coaches, chefs, personal trainers, and even a tummy tuck here and there. But let's face facts: regardless of status or occupation, most sane people cringe at the sight of the dreaded treadmill.
Countless stars have struggled with weight issues, and battling that pesky muffin top for the entire world to see isn't easy. It seems that even fit actors, musicians, and starlets fall prey to the harsh lens of the tabloids and paparazzi. In a culture where skinny is the new thin, celebrities who take the well-balanced route to fitness provide us all with a healthy dose of inspiration.
Several elements factor into the weight loss equation. Genetics, medical conditions, eating, and exercise habits all contribute to one's overall wellness. While it may be tempting for affluent celebrities to take the easy way out, many lose those extra pounds just like the rest of us -- with good old-fashioned hard work. Some stars, like MasterChef judge Graham Elliot slim down for the sake of their health. Conditions like heart disease and diabetes plague laymen and celebs alike, and staying in shape can help stave off several medical maladies.
We applaud all who ascribe to a healthy lifestyle, especially considering the many temptations that can easily derail a wholesome diet and exercise regimen. Click through the slideshow to see some stars that battled the bulge and won.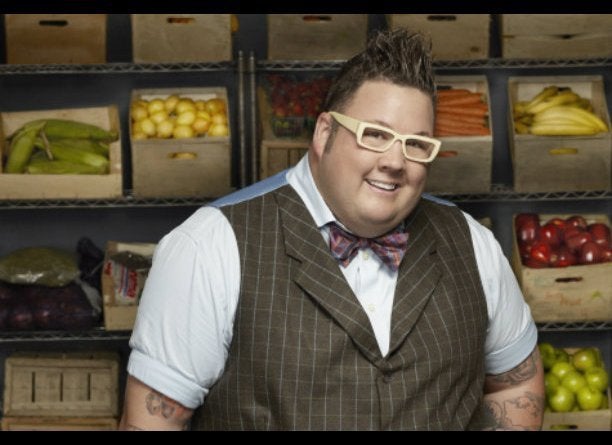 More Content from The Daily Meal: