Asked by the Washington Examiner if he had considered proposals to split the court, Trump replied: "Absolutely, I have."
"There are many people that want to break up the 9th Circuit. It's outrageous," Trump told the website. "Everybody immediately runs to the 9th Circuit. And we have a big country. We have lots of other locations. But they immediately run to the 9th Circuit. Because they know that's like, semi-automatic."
Trump claimed that those who oppose him are "shopping" for sympathetic judges by going to the 9th Circuit, where 18 of the 25 jurists were appointed by Democratic presidents.
"You see judge-shopping, or what's gone on with these people, they immediately run to the 9th Circuit," he said. "It's got close to an 80 percent reversal period, and what's going on in the 9th Circuit is a shame."
Trump's comments echoed a series of tweets he fired off on Wednesday:
There are some flaws in Trump's logic.
In addition, judge-shopping did not occur. The case was brought by the city and county of San Francisco and the nearby county of Santa Clara, which are within the jurisdiction of that District Court, as well as within the jurisdiction of the 9th Circuit.
The statistic Trump cited about the appeals court's rulings being overturned 80 percent of the time was also misleading.
Finally, Trump can't break up a circuit court on his own. He needs the help of Congress. And while some Republicans have pushed the idea of splitting the circuit and creating a new court, Democrats in the Senate would almost certainly block the move.
Responding to Trump's comment that he "absolutely" was looking at breaking up the court, Senate Minority Leader Chuck Schumer (D-N.Y.) responded with two words:
Trump's comments about the court also drew a sharp reaction from critics on Twitter:
Language has been clarified to better describe the relationship between Judge Orrick and the U.S. Court of Appeals for the 9th Circuit.
Before You Go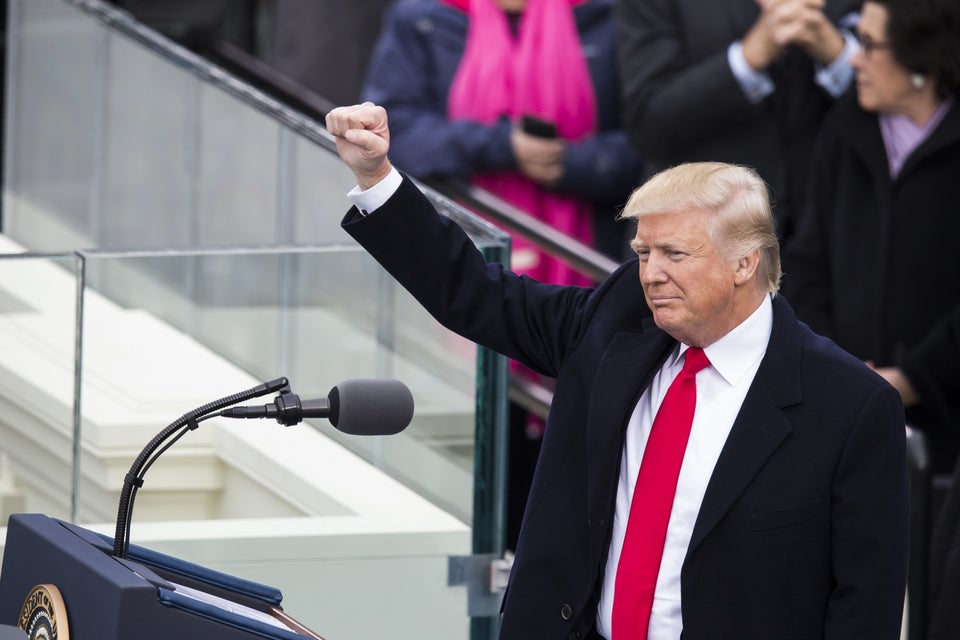 Best Photos From Trump's First 100 Days
Popular in the Community