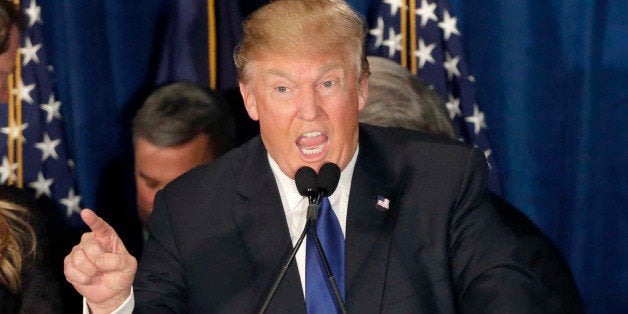 I know nothing. Having watched American politics for 50 years and seen the devolution from Nixon to Reagan to Bush, I've nonetheless deluded myself that there was a line that couldn't be crossed, and that Donald Trump, the most odious specimen of humanity I have ever experienced in American public life -- not that he hasn't had plenty of competition -- was on the other side of that line. As the results from New Hampshire clearly prove, I've been an idiot.
My mantra for the past decade has been "There is no bottom." No truer statement can be made about 21st century America. But while I still believe that this vulgar demagogue, this rabid psychopath, this Clockwork Orange droog (the spitting image of Dim) has a concrete ceiling of 40-45 percent, I no longer trust that this protects us from the unthinkable.
Here's a scarily far-from-impossible scenario. This deranged madman that the craven media refuses to label as such (and whose depravity, in any event, is his greatest strength among his rage-engorged supporters) gets the Republican nomination, Michael Bloomberg runs as a third party candidate, and the Bernie cult spites Hillary by voting for Bloomberg. And so a Jewish philanthropist, with the self-righteous assistance of sanctimonious liberals, paves the way for Mussolini in a fright wig to become the 45th President of the United States.
Be afraid, people. Be very afraid.
Calling all HuffPost superfans!
Sign up for membership to become a founding member and help shape HuffPost's next chapter