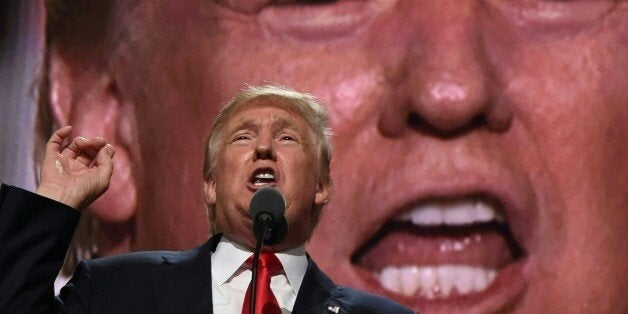 Donald Trump's speech Thursday night can be best summed up as "Be afraid. Be very afraid." Countless people on social media, including myself, commented on how Trump was peddling fear at levels we had never seen before. CNN political commentator Van Jones put it well: Trump's "dark" speech truly "terrified" him, he said.
After all, the GOP presidential nominee literally screamed that our nation was in "crisis" and "terrorism in our cities" was "threaten[ing] our very way of life." And then Trump boasted that he "alone" is the one who can keep you and your family safe from the threats that lurk, promising that he was, "going to defeat the barbarians of ISIS and we're going to defeat them fast."
I hate to rain on Trump's party with a reality check, but I have one question that I believe many Americans would like an answer to: What in Trump's background would even suggest that he has any understanding of how to deal with the threats facing our nation, especially the so-called Islamic State, Al Qaeda and other extremist groups that are thrown his way?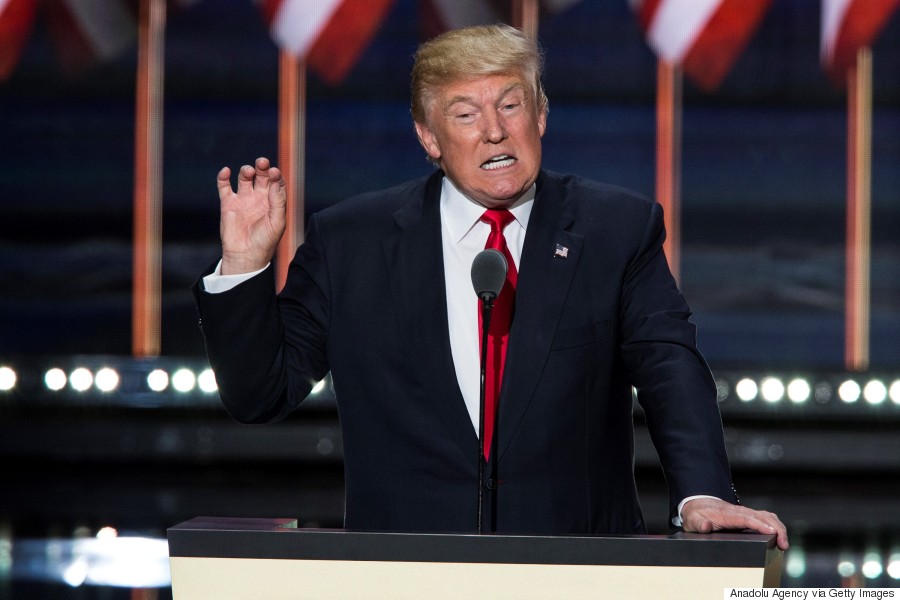 Donald Trump accepts the Republican nomination for president at the 2016 Republican National Convention on July 21, 2016. (Samuel Corum/Getty Images)
In general, we assess a politician's promises based on track record and/or his or her prior life and work experience. For Trump to justify scaring us, he needs to be able to deliver on his promise to keep us safe.
But why would anyone believe that Trump has any understanding of national security issues? Up until his run for president last year, Trump was focused primarily on one thing: making money. He was a real estate developer, marketing maven and reality TV show host. Even the sleek video played prior to Trump's speech touted almost exclusively his experience developing business projects such as the ice skating rink in Central Park. (Of course, absent from the video were any references to Trump's four corporate bankruptcies.)
Now if Trump had served in the U.S. military like say Sen. John McCain (R-Ariz.) had, it would bolster Trump's credibility on this issue. But during the Vietnam War, Trump avoided serving our nation by using his college deferments for four years and then was deemed "medically disqualified" to serve.
Trump's proposals on national security from his Muslim ban to 'taking' ISIS' oil and 'bomb[ing] the hell out of' the group have been slammed by terrorism and national security experts, even Republicans ones.
In reality, the only fighting Trump has done is on Twitter.
Trump's comments on international treaties and security issues often appear as though he's winging it with no deeper understanding of what would keep us safe as a nation. For example just on Thursday the New York Times reported that Trump stated that as president he would only honor our NATO commitment and come to the aid of fellow NATO members when attacked if they had "fulfilled their obligations to us." The criticism to this idea was swift. Republican Senator Lindsey Graham of South Carolina responded, "Statements like these make the world more dangerous and the United States less safe."
Furthermore, Trump's speech formally accepting the U.S. Republican presidential nomination included nothing to indicate he has recently developed any nuanced grasp of the issues regarding the real causes of terrorism and how to prevent it. Instead he proposed a slightly watered down version of his "total and complete" Muslim ban, offering a more politically correct proposal to "suspend immigration from any nation that has been compromised by terrorism."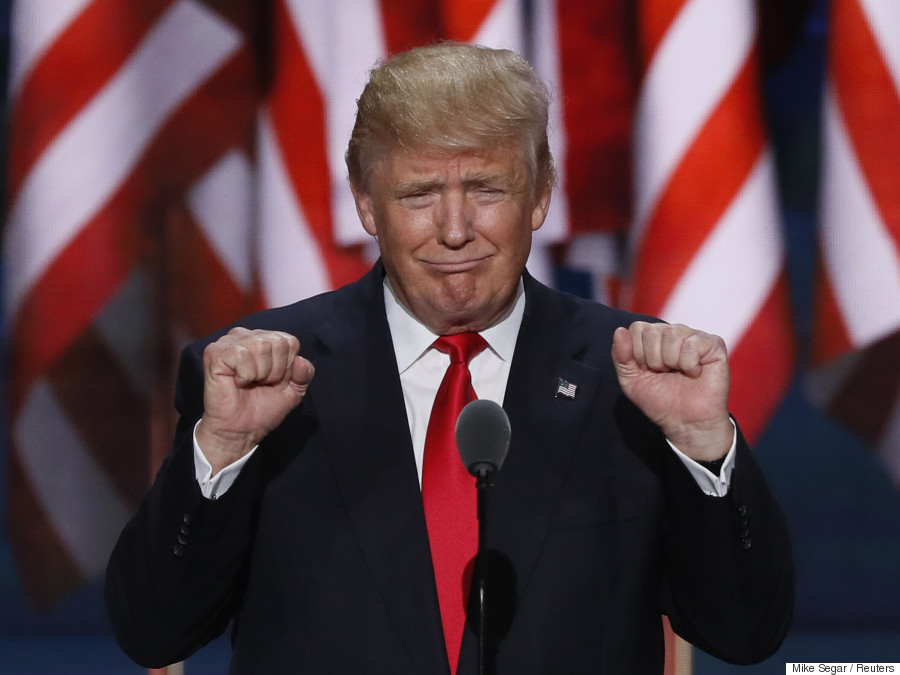 Republican U.S. presidential nominee Donald Trump gestures as he speaks during the final session of the Republican National Convention on July 21, 2016. (Mike Segar/Reuters)
Trump even laughably stated his way to defeat ISIS was to "gather intelligence" and "work with all of our allies who share our goal of destroying ISIS." As if that's not exactly being done right now. We have a coalition of nations working together to fight ISIS. And more importantly, ISIS is increasingly losing land.
It's true that Trump can appoint qualified people to assist him on military and foreign policy issues. But it's the president who makes the final decision. As President George W. Bush famously stated in 2006 about who makes the ultimate decisions in the White House: after hearing all "the voices... I'm the decider, and I decide what is best."
Considering his lack of experience and understanding in the area of national security, how will Trump have any clue what is "best" for us? Screaming and brashness is no substitute for knowledge and experience. Rather, it's a recipe for making you and your family more afraid and less safe.
Calling all HuffPost superfans!
Sign up for membership to become a founding member and help shape HuffPost's next chapter