The 30-second spot, titled "Dangerous," uses footage of Clinton coughing and her fainting spell last month to call into question her ability to protect America at home and abroad. The latter episode occurred when the former secretary of state, who had pneumonia at the time, became overheated and dehydrated at a 9/11 memorial ceremony.
"Hillary Clinton doesn't have the fortitude, strength, or stamina to lead in our world. She failed as secretary of state. Don't let her fail us again," the narrator says in the ad.
The ad also features a photo of the Democratic nominee being helped by aides after slipping on a set of stairs. Conservative websites like the Drudge Report played up the image to further sow doubt about her health.
Trump has used similar coded language to push the theory that Clinton is hiding a serious physical or mental ailment from the American people. In August, for example, he said she "lacks the mental and physical stamina to take on ISIS and all of the many adversaries we face."
"I will say this about Hillary: She doesn't quit," the GOP nominee said. "She doesn't give up. I respect that. I tell it like it is. She's a fighter. I disagree with much of what she's fighting for. I do disagree with her judgment in many cases. But she does fight hard, and she doesn't quit. She doesn't give up. I consider that to be a very good trait."
HUFFPOST READERS: What's happening in your state or district? The Huffington Post wants to know about all the campaign ads, mailers, robocalls, candidate appearances and other interesting campaign news happening by you. Email any tips, videos, audio files or photos to scoops@huffingtonpost.com.
Before You Go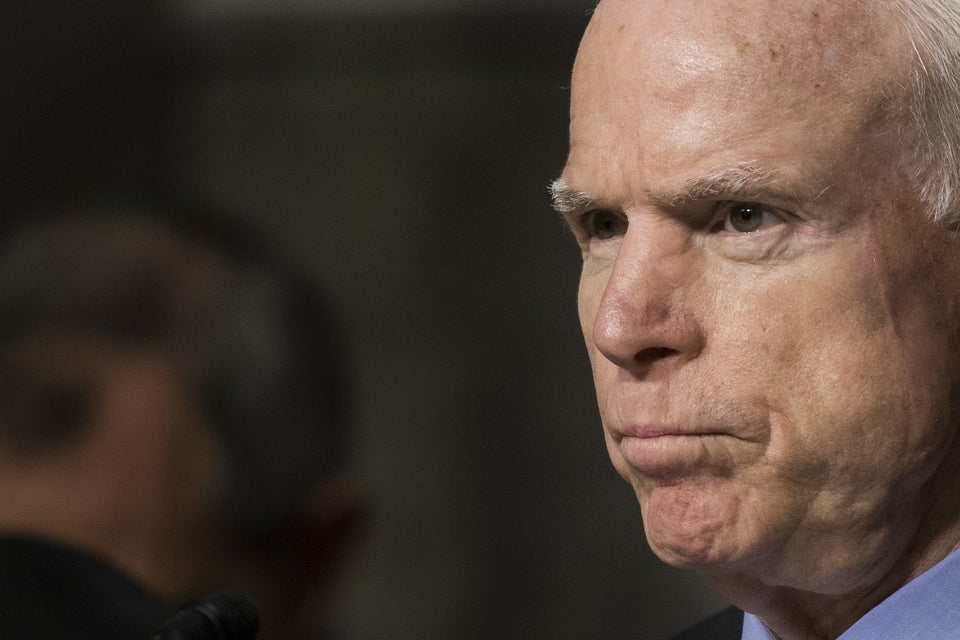 Republicans Who Have Withdrawn Their Support For Donald Trump
Popular in the Community