Donald Trump released a second presidential campaign ad Thursday that highlighted a recent announcement by FBI Director James Comey that his bureau is reviewing additional emails related to Hillary Clinton.
The first ad, launched Wednesday, argued the former secretary of state could not be president because she would be crippled by the "new investigation."
The second spot, titled "Unfit," went a step further. It again called Clinton unworthy of the presidency, but this time, it invoked an infamous boogeyman ― "pervert" Anthony Weiner ― to cast the Democratic nominee as morally and criminally corrupt.
"Decades of lies, cover-ups and scandal have finally caught up with Hillary Clinton. Hillary Clinton is under FBI investigation again, after her emails were found on pervert Anthony Weiner's laptop," said the narrator in the 30-second spot.
"Hillary cannot lead a nation while crippled by a criminal investigation," the narrator concluded.
The ad wrongly asserts the new batch of emails belong to Clinton. In fact, they belong to her top aide, Huma Abedin, who is married to Weiner, a disgraced former congressman from New York. Investigators are still trying to figure out how many emails existed and their pertinence to the Clinton probe.
HUFFPOST READERS: What's happening in your state or district? The Huffington Post wants to know about all the campaign ads, mailers, robocalls, candidate appearances and other interesting campaign news happening by you. Email any tips, videos, audio files or photos to scoops@huffingtonpost.com.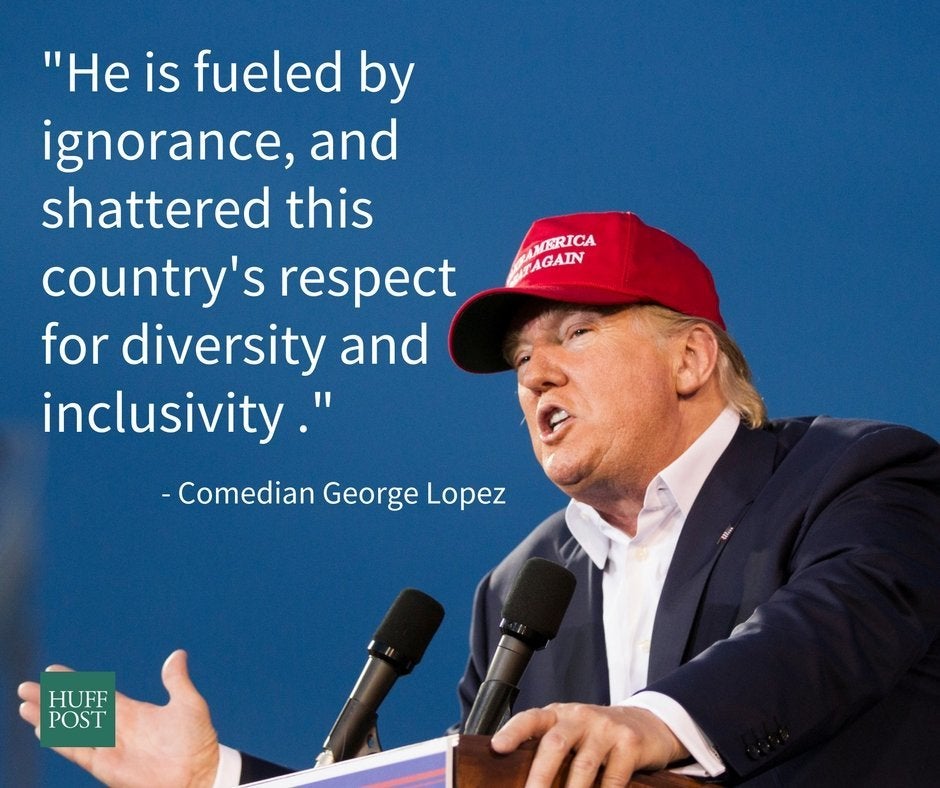 31 Latinos Share Their Most Eloquent Thoughts On Donald Trump
Popular in the Community