"Illegal immigrant, Luis Bracamontes, killed our people!" a slogan at the beginning of the ad, which the president tweeted Wednesday and pinned to the top of his Twitter page, says.
Bracamontes, a Mexican citizen, was given the death penalty in April after killing two California police officers during a crime spree in 2014. He became known for shouting profanities and issuing repeated defenses of his own behavior during trial, even threatening to kill more.
Trump's video highlighted some of those moments, showing video of Bracamontes in the courtroom laughing and showing no remorse for his crime.
The video then pivots to the caravan of thousands of migrants traveling northwards through Mexico towards the southern U.S. border.
"Who else would Democrats let in?" flashes onto the screen.
Commentators have compared the ad to the "Willie Horton" ad attacking Michael Dukakis in support of George H.W. Bush in 1988. The ad retells the case of Horton, an African-American man serving a life sentence for murder, who was temporarily released on a furlough program supported by Dukakis. He escaped, and raped a white woman and stabbed her fiance. The ad was "playing to white fears about black crime," said Claire Jean Kim, political science professor at the University of California, Irvine.
Trump has joined other Republican figures, including Ann Coulter, in propagating fearmongering surrounding the caravan in the weeks leading up to the midterms. Not only has he accused people traveling in the caravan of being criminals, gang members and Middle Eastern terrorists, but he has also accused high-profile Democrats like George Soros of funding the caravan.
"George Soros? Who's paying for it?" a reporter asked the president Wednesday.
"I don't know who. But I wouldn't be surprised," Trump replied. "A lot of people say yes."
In reality, the caravan is mostly made up of people who plan to legally seek asylum at ports of entry. Many, including children, are braving illness, squalor and the threat of death as they make their way north mainly on foot.
"We're not letting them into this country," he told Fox News on Monday. "If they apply for asylum, we're going to hold them until such time as their trial takes place."
Before You Go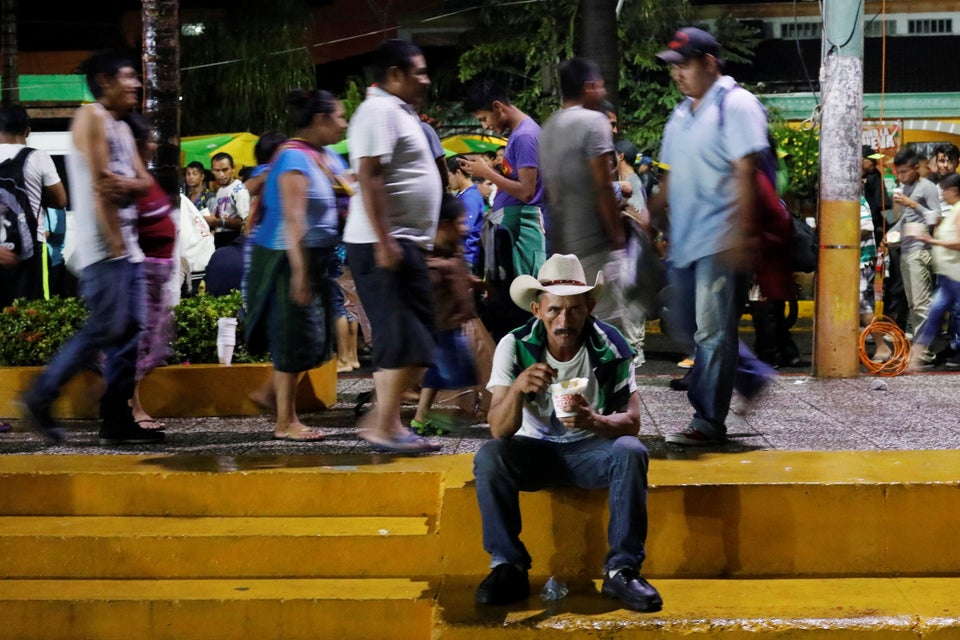 Migrant Caravan Moves Toward The U.S.
Popular in the Community