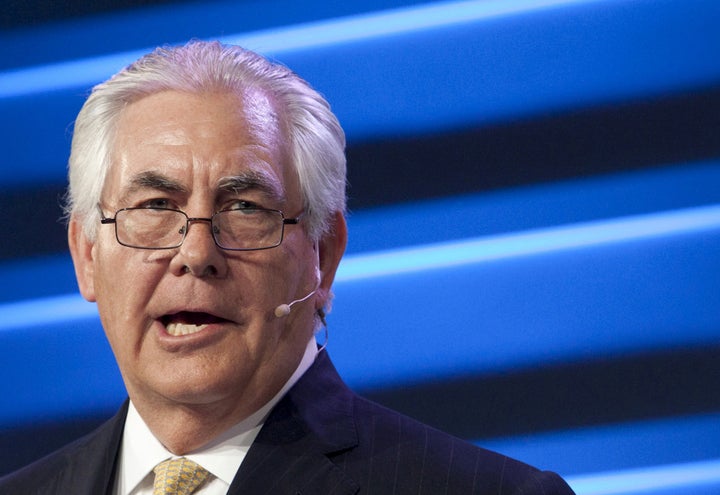 WASHINGTON ― Rex Tillerson at the State Department. Scott Pruitt at the Environmental Protection Agency. Rick Perry at the Department of Energy. Jeff Sessions at the Department of Justice.
If environmentalists found themselves in some kind of paralyzing hypnagogia on Nov. 9, the day they realized that there was no waking up from this was Dec. 13.
Perry, the former Republican governor of Texas, is expected to be nominated to lead a department whose name he once famously forgot while pledging to eliminate it. He has said that climate change is just a "theory that remains unproven" and that climate scientists have "manipulated data to keep the money rolling in." A few years ago, Perry's top environmental officials in Texas removed all mentions of climate change from a report on rising sea levels in Galveston Bay. There are already signs that the Trump team wants to undertake a climate purge at the Energy Department; transition officials sent a questionnaire to the department last week, asking for the names of employees who had worked on the issue.
"It's clearer than ever that Donald Trump is hoping to install the most anti-environmental cabinet in our nation's history."
The Washington Post and Politico reported Tuesday evening that Trump will pick Rep. Ryan Zinke (R-Mont.) to lead the Department of Interior, another important slot for environmental issues. Interior's purview includes public lands, such as national parks, wildlife refuges and the outer continental shelf, as well as endangered species and tribal affairs. The freshman member has said that selling off public lands is a "non-starter," but he also thinks that climate change is "not proven science."
Environmental groups are, understandably, not psyched about these picks.
"With these nominations, it's clearer than ever that Donald Trump is hoping to install the most anti-environmental cabinet in our nation's history," said Gene Karpinski, president of the League of Conservation Voters, in a statement. Trump's Cabinet picks would promote "a polluter paradise that is completely at odds with public support for protecting our air, water, lands and wildlife," Karpinski said.
"President-elect Trump is creating a government of, by, and for the oil and gas industry," stated Ken Kimmell, president of the Union of Concerned Scientists. "Never before have we seen such a concentration of extreme wealth and privilege in a single cabinet."
Michael Brune, executive director of the Sierra Club, called Trump's Cabinet "a nightmare for the planet, and the fossil fuel industry's dream come true."
"Trump's picks represent a who's who of climate-deniers and fossil fuel hacks with devastatingly long records of assaulting our environment, proving that his head fakes to keep our air and water clean are nothing but cons," said Brune.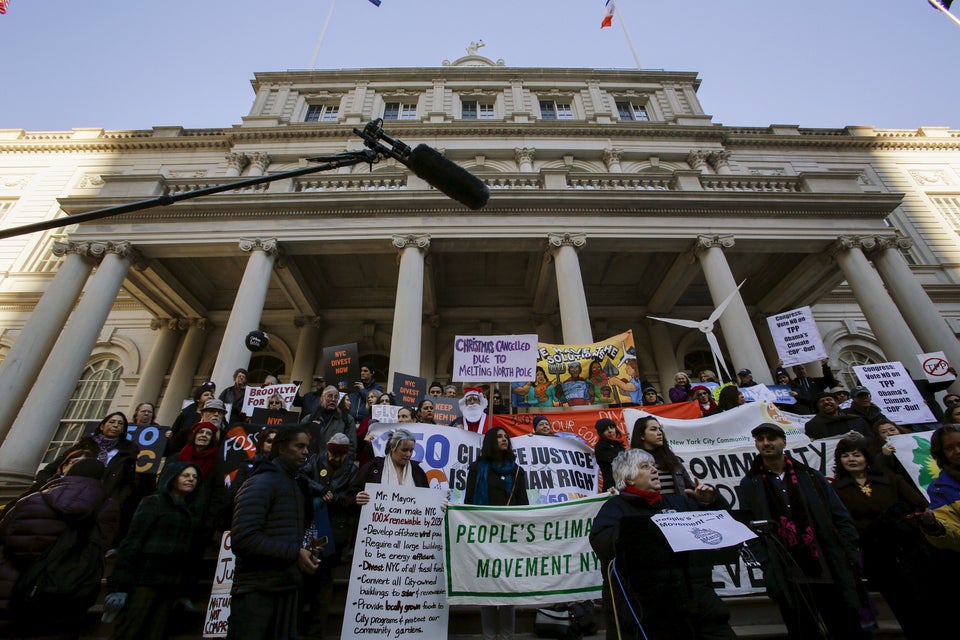 What You Can Do Right Now To Stop Donald Trump's Dangerous Climate Agenda
Popular in the Community