Anti-Semitic hate crimes comprise the largest portion of religiously motivated attacks in the United States. In New York City alone, such attacks have more than doubled already in 2017. But President Donald Trump has yet to address the issue.
In press conferences last week, the president had two opportunities to address concerns over rising anti-Semitism. And in both instances, he downplayed or altogether denied the issue.
During a joint press conference with Trump and Israeli Prime Minister Benjamin Netanyahu on Wednesday, Israeli journalist Moav Vardi asked what the U.S. president would say to those in the Jewish community who "believe and feel that your administration is playing with xenophobia and maybe racist tones."
Trump responded not by addressing anti-Semitism and xenophobia, but rather by bragging about his election victory. "Well, I just want to say that we are, you know, very honored by the victory that we had: 306 Electoral College votes," Trump said.
He went on to say that "we are going to have peace in this country," vowing to stop crime and "long-simmering racism and every other thing that's going on." He added that he has lots of Jewish friends, including his daughter, Ivanka, and her husband, Jared Kushner.
The following day, Jewish journalist Jake Turx asked Trump about the 48 bomb threats have been made against Jewish centers around the country in recent weeks and what the administration was doing to combat anti-Semitism.
Before Turx could finish his question, though, Trump cut him off and told him to sit down. "See, he said he was going to ask a very simple, easy question, and it's not," the president said.
Trump went on to tell the Jewish reporter: "I am the least anti-Semitic person that you've ever seen in your entire life." The president seemed to interpret Turx's question as a personal jab, saying, "I hate the charge. I find it repulsive."
Pressed later on the issue by another journalist, Trump implied that reports of anti-Semitism were being manufactured by his political opponents.
While the president weighs the validity of reported anti-Semitic attacks, at least five more Jewish communities around the country received by bomb threats on Monday.
Jewish leader Malcolm Hoenlein, speaking at a conference in Jerusalem on Sunday, indicated that the U.S. Jewish community was holding Trump accountable to finally address the issue. "I think that the president helps set the tone for a country," Hoenlein said. "I'm hopeful that what he said about ... addressing hate and racism of all kinds in American society will be translated into clear action."
That same day ― in what may be the clearest "action" on anti-Semitism thus far ― Vice President Mike Pence paid a visit to the former Nazi concentration camp at Dachau, Germany. Pence tweeted about the "moving and emotional tour" afterward, saying: "We can never forget atrocities against Jews and others in the Holocaust."
Trump's failure to adequately address anti-Semitism ― compounded by his Holocaust Remembrance Day statement, which unlike Pence's tweet made no mention of Jewish victims ― has worried some Jewish leaders.
American Jewish Committee CEO David Harris said in a Feb. 16 statement that with anti-Semitism on the rise in the U.S. and around the world, the government needs to respond.
"That's why the questions are being asked at press conferences," Harris said. "But if every such question elicits either no substantive response or, mistakenly, is taken personally, then what are people of good will supposed to conclude?"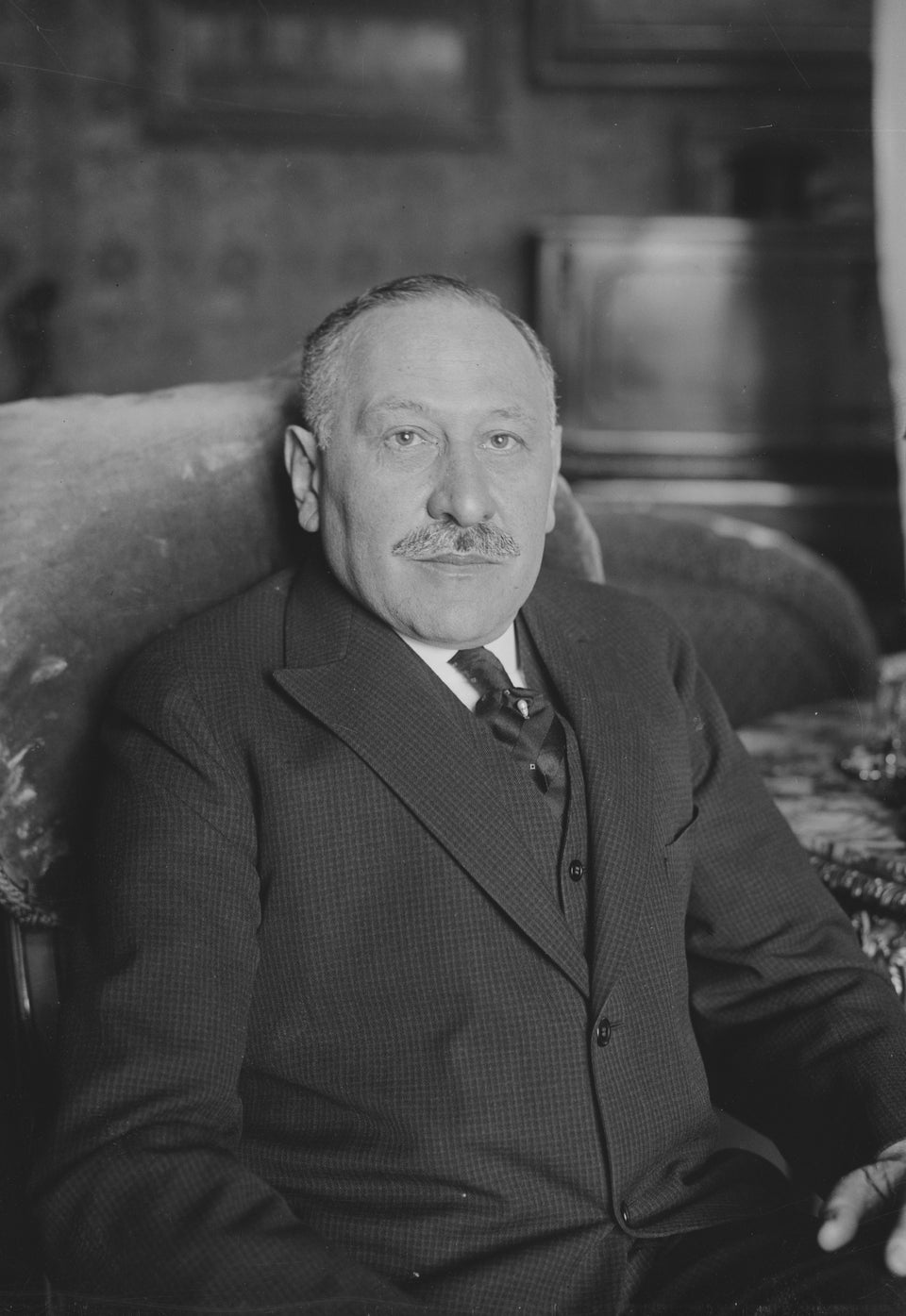 Martin Luther King and Jewish Leaders
Popular in the Community