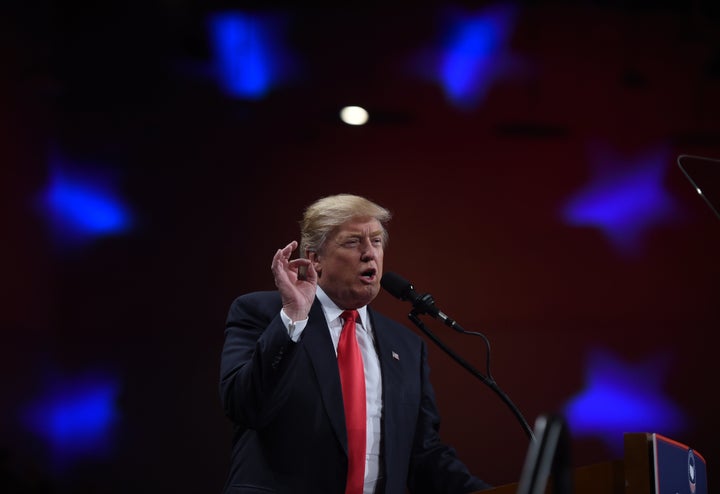 President-elect Donald Trump has said that "nobody has more respect for women" than he does. Yet, his choices to fill the top slots in his administration tell an entirely different story.
On Thursday, he announced that fast-food CEO Andrew Puzder was his pick for labor secretary. The same day, serious allegations that Puzder abused his ex-wife emerged ― putting him in the same company as Trump's choice for White House chief strategist, Steve Bannon, and even the president-elect himself.
Andrew Puzder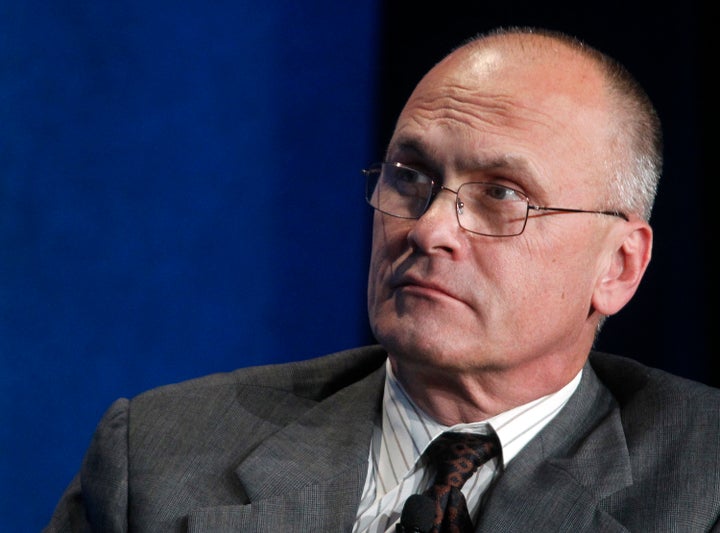 The abuse claims against Puzder were first published as a cover story for the Riverfront Times in 1989. You can read the full story here, which the Missouri-based weekly newspaper republished on Thursday.
According to court documents obtained by the paper, Puzder's first wife, Lisa Henning, alleged that he hit her and threw her to the kitchen floor during an altercation in 1986.
Henning filed for a protective order, saying Puzder "attacked me, choked me, threw me to the floor, hit me in the head pushed his knee into my chest twisted my arm and dragged me on the floor, threw me against a wall, tried to stop my call to 911 and kicked me in the back."
Puzder denied the allegations, calling them baseless. "This is what normally happens in divorce [cases]," he told Riverfront Times at the time. "You're blowing it way out of proportion."
However, he offered to resign from his post as chair of the then-Missouri Gov. John Ashcroft's Task Force for Mothers and Unborn Children because of the story, the paper reported.
Henning recently walked back her abuse claims in an email to her ex-husband. A few hours after the Riverfront Times reprinted its decades-old reporting on the allegations, a spokesman for Puzder supplied a copy of the email, dated Nov. 30, 2016, to the paper.
"I impulsively filed for a divorce without your knowledge and was counseled then to file an allegation of abuse. I regretted and still regret that decision and I withdrew those allegations over thirty years ago. You were not abusive," the email reads, in part. "I wish you always the best of luck in any and all of your endeavors. I know you would be an excellent addition to the Trump team."
Experts in domestic violence note that it is common for victims to recant allegations of domestic abuse for a host of reasons, including fear of retribution and needing financial support from the abuser. The women who accused Puzder, Bannon and Trump of domestic violence have since either retracted the allegations or refrained from testifying.
Henning's lawyer, Daniel Sokol, told the newspaper in 1989 that he had copies of medical reports to substantiate that Henning suffered an injury. "I thought her story was not only credible but true," he told the paper. "I would not pursue a cause of action on behalf of a client unless I believed it."
Steve Bannon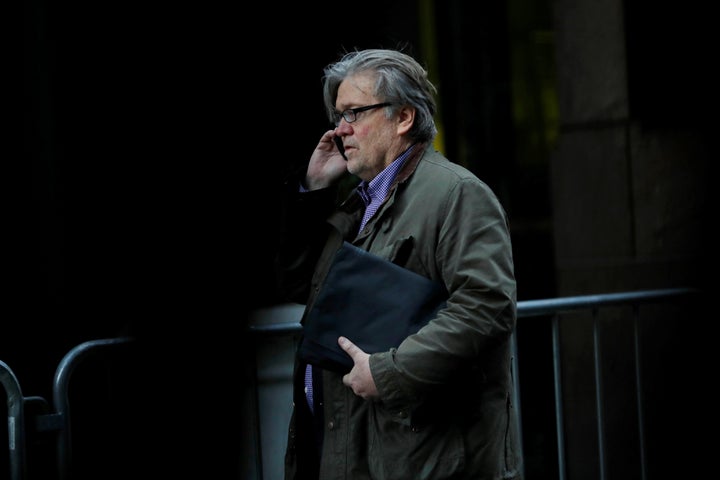 Police responded to a hang-up 911 call at Bannon's home on New Year's Day, 1996, according to a Santa Monica police report obtained by Politico. They were met at the door by Bannon's then-wife, Mary Louise Piccard, who claimed that she and Bannon got into a fight after she asked him for money for groceries. The couple had twin infants.
She told police that Bannon grabbed her by the wrist and the neck during a physical altercation. She got away from him and attempted to call 911, but Bannon wrestled the phone away from her and tossed it across the room, she said.
An officer who responded to the scene noticed red marks on Piccard's left wrist and the right side of her neck, which were photographed.
A domestic violence protective order was issued against Bannon, who was charged with misdemeanor domestic violence, battery and dissuading a witness from reporting a crime. He pleaded not guilty, but the case was ultimately dismissed when Piccard failed to show up in court.
According to court records obtained by The New York Times, Piccard claimed that Bannon ordered her to leave town to avoid testifying. Bannon told her that "if I went to court he and his attorney would make sure that I would be the one who was guilty," she said.
Donald Trump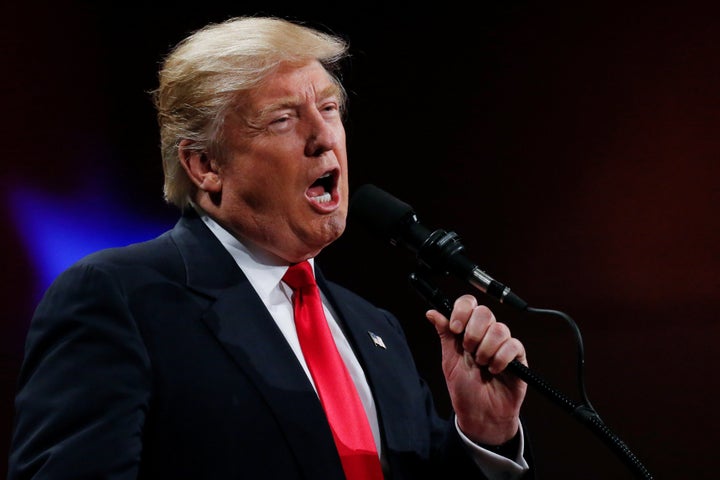 Trump, too, faced an allegation of abusing his first wife, Ivana Trump. She later disavowed the claims.
In a divorce deposition, she claimed that Trump raped her on one occasion. The alleged incident was described in the biography Lost Tycoon: The Many Lives of Donald J. Trump by author Harry Hurt III. According to Hurt's telling of the story, Trump came home furious after he underwent a painful scalp reduction operation performed by a plastic surgeon his then-wife had used in the past.
The Donald flings Ivana down on the bed. Then he pins back her arms and grabs her by the hair. The part of her head he is grabbing corresponds to the spot on his head where the scalp reduction operation has been done. The Donald starts ripping out Ivana's hair by the handful, as if he is trying to make her feel the same kind of pain that he is feeling.

Ivana starts crying and screaming. The entire bed is being covered with strands of her golden locks. But The Donald is not finished. He rips off her clothes and unzips his pants. Then he jams his penis inside her for the first time in more than sixteen months.

Ivana is terrified. This is not lovemaking. This is not romantic sex. It is a violent assault. She later describes what The Donald is doing to her in no uncertain terms. According to the versions she repeats to some of her closest confidantes, "He raped me."
The book includes a written statement from Ivana Trump in which she confirms that she said Trump had raped her. However, she clarified that she did not want her words to be interpreted in a literal or criminal sense.
"I have recently read some comments attributed to me from nearly 30 years ago at a time of very high tension during my divorce from Donald. The story is totally without merit," it read. "Donald and I are the best of friends and together have raised three children that we love and are very proud of. I have nothing but fondness for Donald and wish him the best of luck on his campaign. Incidentally, I think he would make an incredible president."
Melissa Jeltsen covers domestic violence and other issues related to women's health, safety and security. Tips? Feedback? Send an email or follow her on Twitter.
Popular in the Community