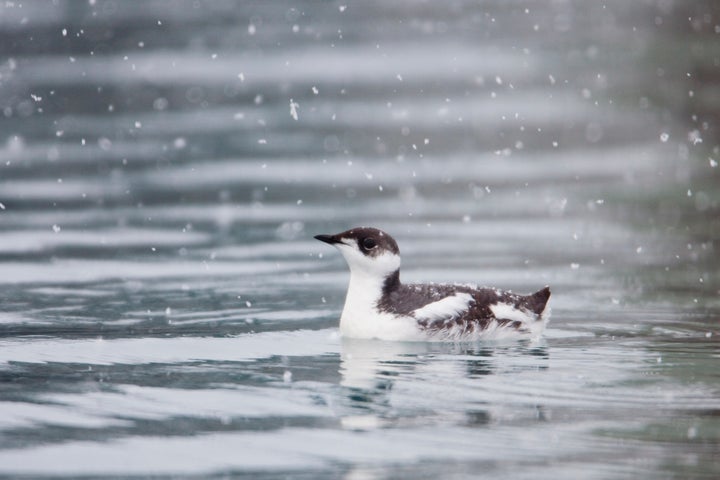 The planned overhaul of the bedrock conservation law includes scrapping the so-called "blanket section 4(d) rule," a provision that automatically extends the same protections to plants and animals listed as threatened as the ESA affords those listed as endangered. The changes would also make it easier to remove recovered species from the protected list and would revise how federal agencies go about designating habitat as critical to the long-term survival of species.
Federal officials announced the proposals Thursday during a pair of briefings, one for media and another for a group of stakeholders that included representatives of local government, conservative think tanks and nonprofit groups.
David Bernhardt, deputy secretary of the Interior Department, told reporters that the U.S. Fish and Wildlife Service and the National Oceanic and Atmospheric Administration, which administer the Endangered Species Act, are looking to "simplify and create a more predictable regulatory environment in our traditional conservation process while maintaining our interest and responsibility to protect species."
The 1973 law was passed with strong bipartisan support and has an impressive record of bringing species like the bald eagle and the humpback whale back from the brink of extinction. Today it provides protections for more than 1,600 plants and animals, as well as the habitats critical to their survival.
Brett Hartl, director of government affairs for the environmental nonprofit Center for Biological Diversity, told HuffPost the proposal is another clear sign that saving endangered species is not a priority for the Trump administration.
"This is a fairly sweeping, across-the-board reduction in protections for all listed species," he said by phone. "The goal is quite clear: to basically greenlight development."
Hartl added that he was surprised the administration didn't go further with its proposed rollback of the 4(d) rule. Instead of retroactively stripping protections for species already listed as threatened, it would only apply to species listed in the future.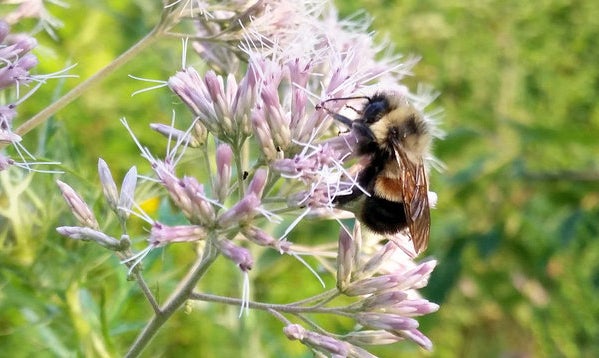 Greg Sheehan, the principal deputy director of the U.S. Fish and Wildlife Service, briefed stakeholders during a separate call. One proposed change, he said, would ensure that the same standards are applied when delisting and listing species under the act.
"Keeping species on the list when they no longer face the threat of extinction can take valuable resources away from those species that do warrant protection under the act, and discourages the kind of state and private partnerships that are essential for the conservation of plants and wildlife that need our help," he said.
The rules, if finalized, would clarify that federal agencies will only designate critical habitat in areas not already occupied by a species after it's been determined that occupied areas are "inadequate to ensure the conservation of the species," Sheehan said.
While the changes are significant, they come as little surprise. Republicans have been working for years to undermine the law, arguing that it hinders economic development.
Shortly after President Donald Trump took office, Rep. Rob Bishop (R-Utah) told E&E News that it might be time for lawmakers to "start over again" and "repeal it and replace" the act. At a congressional hearing last year, Sheehan testified in support of a package of GOP-led bills targeting the Endangered Species Act, saying the proposals "seek to improve implementation" of the law.
Earlier this week, Sen. John Barrasso (R-Wyo.) ― a vocal critic of the act ― introduced a draft bill that would give more power to states to handle species management and recovery in order to increase "regulatory certainty for landowners." In his opening remarks, Barrasso rolled out a favorite point of Endangered Species Act opponents: that of the 2,393 species listed as threatened or endangered, only 54 ― or approximately 3 percent ― have been delisted because of their recovery. A doctor with those numbers, he said, would "deserve to lose" their medical license.
Numerous conservation groups blasted the administration's proposal Thursday.
Rebecca Riley, a senior attorney at the Natural Resources Defense Council, called it "a short-sighted attempt to appease developers and polluters at the expense of imperiled species."
Others welcomed the news and called for additional rollbacks.
In a statement, Myron Ebell, director at the right-wing Competitive Enterprise Institute and the former head of Trump's EPA transition team, called the ESA a "miserable failure at recovering endangered wildlife populations, but a tremendous success at imposing federal land-use controls that have violated landowners' rights and thwarted economic activity."
"We will encourage Interior to go further with the reforms that they have proposed today," he said.
Kate Sheppard contributed to this report.
Popular in the Community