Instead of allowing people with asylum claims to enter the country, Customs and Border Protection agents are lying about the process or intimidating people from crossing into the country at legal ports of entry, according to the lawsuit brought by six asylum seekers and the legal services group Al Otro Lado. The complaint describes CBP's alleged actions at the border as an "officially sanctioned policy" that sends people back to the danger they fled.
"CBP's unlawful practice of turning asylum seekers away from [legal ports of entry] is forcing asylum seekers, including Class Plaintiffs, to return to Mexico and other countries where they remain susceptible to serious harm such as kidnapping, rape, trafficking, torture or even death," the complaint says.
Under U.S. law, people without prior authorization may enter the United States if they say they fear returning to their home country. That declaration is supposed to trigger either a notice to appear in immigration court or referral to a "credible fear" interview, in which an asylum officer offers an initial assessment of whether the person's claims are believable.
Judges in immigration court have the final say over whether to offer someone asylum. The process can take years, and those who pass through it are sometimes held in immigrant detention centers and other times allowed to pursue their cases in court while living freely in the United States with work authorization.
"Three of the plaintiffs ― all women traveling with their children ― say they tried to enter the United States after getting threatened by drug cartels in Mexico."
But the lawsuit filed against Homeland Security Secretary John Kelly and other immigration officials contends that authorities are violating the Immigration and Nationality Act, along with international treaty obligations, by turning people with asylum claims away or coercing them into signing forms saying they don't fear returning to their home countries.
The lawsuit describes several examples of abuses allegedly committed by CBP agents to keep people from seeking asylum at the U.S.-Mexico border. They include: "grabbing an asylum seeker's six-year-old daughter's arm and throwing her down onto the ground; holding a gun to an asylum seeker's back and forcing her out of the [port of entry]; knocking a transgender asylum seeker to the ground and stepping on her neck; telling an asylum seeker she was scaring her five-year-old son by persisting in her request for asylum and accusing her of being a bad mother; laughing at an asylum-seeking mother and her three children and mocking the asylum seeker's thirteen-year-old son who has cerebral palsy; and yelling profanities at an asylum-seeking mother and her five-year-old son, throwing her to the ground, and forcefully pressing her cheek into the pavement."
CBP declined to comment on the lawsuit, writing in an email that the agency can't speak publicly about pending litigation. In the past, CBP has denied barring immigrants from attempting to enter the United States to claim asylum or other forms of humanitarian relief.
But the practice has been widely documented by several human rights groups, immigration lawyers and the news media. While the lawsuit was filed against Trump administration officials, the complaint says the practice was first documented in the summer 2016, during the Obama presidency.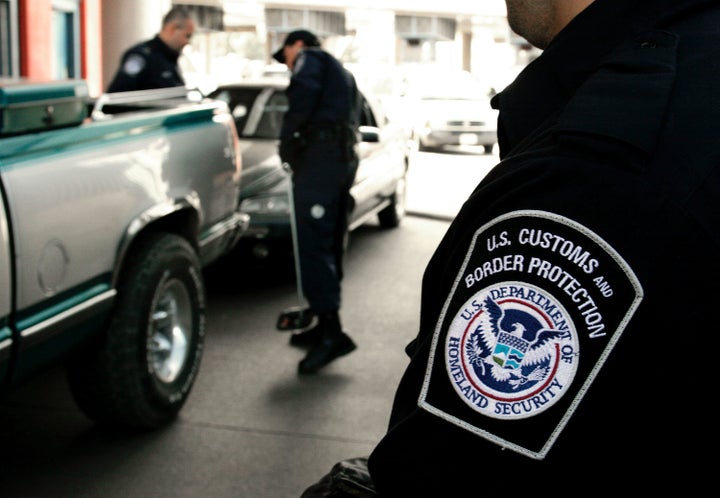 Al Otro Lado, a nonprofit legal services group that represents immigrants, has had to scale down its services in Los Angeles in order to send more lawyers across the border to Tijuana so they can offer individualized advice on how to cross the border to make an asylum claim. Even with that additional help and after filing complaints with the Department of Homeland Security, some of their clients don't make it across, the lawsuit says.
Three of the plaintiffs ― all women traveling with their children ― say they tried to enter the United States after getting threatened by drug cartels in Mexico. One of them, identified as Carolina Doe, fled her home with her kids after her brother-in-law was kidnapped and dismembered. Despite telling CBP agents they feared returning to their home country, all three were coerced into signing documents saying the opposite, the complaint reads.
The other three plaintiffs are Honduran nationals who left their homes after facing similar threats from criminal gangs there. In all three cases, the lawsuit alleges that CBP misled asylum seekers into believing they don't qualify and turned them away.
All six plaintiffs remain in Mexico, most of them in temporary housing.
A growing number of unaccompanied minors and families traveling together have crossed into the United States from Central America since 2014, driven largely by out-of-control violence there. Mexico has also struggled with drug war violence that has killed more than 100,000 people since 2006.
Before You Go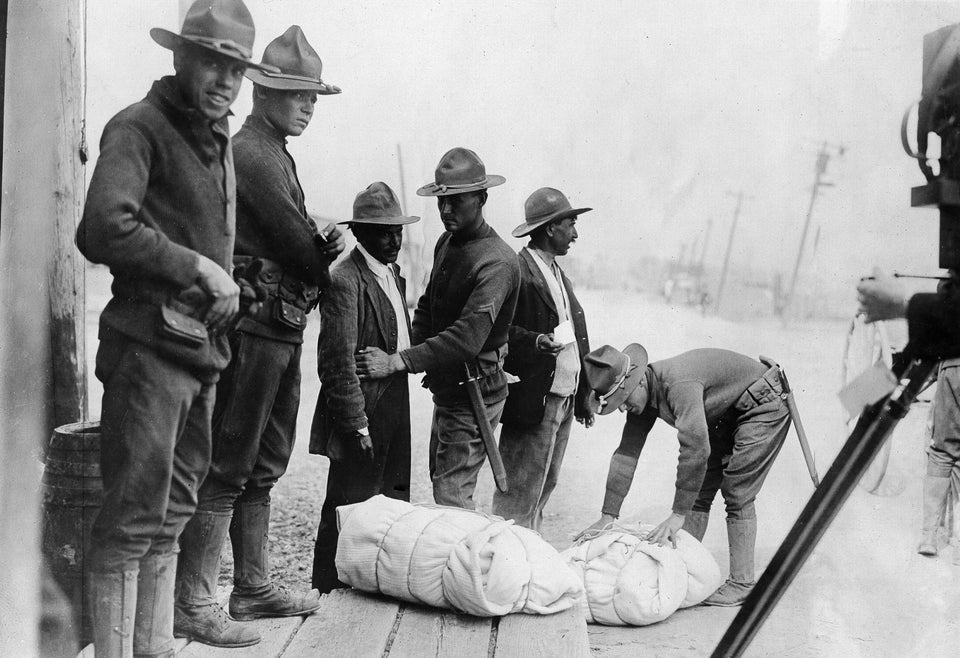 The Evolution Of The U.S.-Mexico Border Over The Last 100 Years In Photos
Popular in the Community