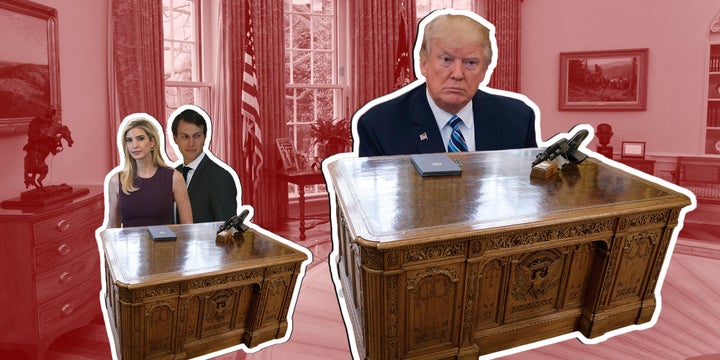 WASHINGTON ― For decades, the United States has worked with other countries to eliminate nepotism. There's a good reason for that: Nepotism breeds corruption.
"You've seen it in countries all over the world where they've appointed family members, whether it's their son, daughter, in-laws — it provides for tremendous opportunities for corruption," said Shruti Shah, an international anti-corruption expert at Coalition for Integrity, a good-government nonprofit. "People who want to curry favor find their way to provide favors to family members as a way to get closer to the person in power."
But President Donald Trump, who has entrusted more power to his family members than any recent president, puts that agenda at risk. "I like nepotism," Trump told Larry King in 2006, the year he replaced his "Apprentice" costar, Trump company executive Carolyn Kepcher, with his daughter Ivanka Trump.
Ivanka and Kushner — the two Trump advisers least likely to be fired — now rule the White House. And, although Ivanka and Kushner are not being paid, they maintain ownership stakes in their own businesses. Ivanka owns her own personal brand, which produces shoes, clothing, jewelry and accessories, and has a stake in her father's businesses, including the Trump International Hotel in Washington, D.C. Kushner, like Trump, is a real estate magnate with numerous holdings throughout the U.S. who inherited his wealth from his father.
The nepotism in the Trump administration would seem familiar in foreign countries with high rates of corruption, according to U.S. diplomats who have served in them.
"For many countries and governments, certainly in the Gulf, in the Middle East, they would recognize this pattern immediately," Gerald Feierstein, who served as ambassador to Yemen from 2010 to 2013 and worked as a deputy secretary of state in the Obama administration, told HuffPost. "I think that they would find it completely normal that leaders mix personal business interests with government affairs and would use family members in various official responsibilities."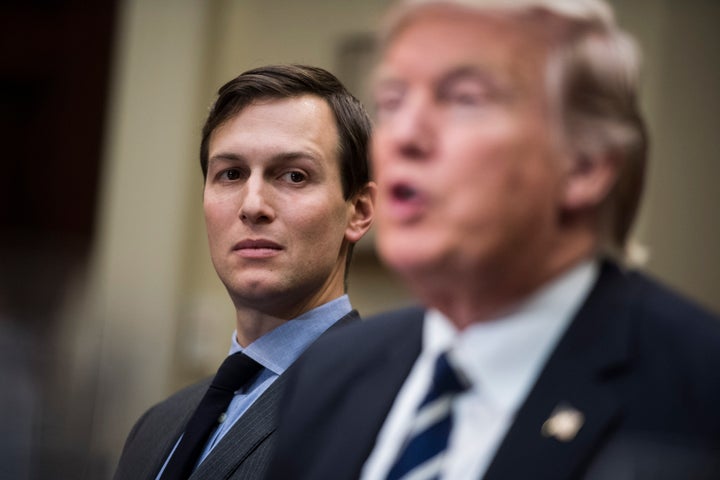 Joseph C. Wilson IV, former ambassador to Gabon and Sao Tome and Principe from 1992 to 1995 and deputy chief of mission in Iraq during the first Gulf War, told HuffPost, "If you're an overseas businessman or politician who wants to curry favor with the Trump family, it doesn't hurt to provide these little niceties to them. Things such as having a conference at the Trump hotel in Washington or entertaining at the Trump hotel, that you already see."
Foreign countries have indeed taken advantage of the continued business ownership of Trump and his children/advisers.
China approved five new trademarks for Ivanka Trump's business on the same day she met with Chinese President Xi Jinping. Ivanka's business already had 16 registered trademarks in the country and has 30 more pending. The new trademarks covered the brand-name rights for jewelry, spa services and purses. The vast majority of Ivanka Trump's product line is made in China and imported to the U.S.
Kushner's company was seeking an investment from a politically connected Chinese bank into the largest property he owns. Those negotiations ended after members of Congress and others questioned whether it would create a conflict of interest with his work as a go-between for the White House and Chinese leadership. (Kushner sold his stake in the building to a private trust controlled by his family members.)
Foreign governments, including Saudi Arabia, Kuwait, Bahrain, Azerbaijan and Turkey, have held or plan to hold events at Trump's D.C. hotel, which both the president and his daughter have a stake in. It is not known how many diplomats and foreign dignitaries have decided to book rooms at Trump hotels or properties since the president took office.
"I think the Chinese have already completely figured it out," Feierstein said. "I would say the Arabs have figured it out. Because, again, from their perspective, this isn't an unusual thing. One way of ensuring favorable treatment is you take care of the business interests."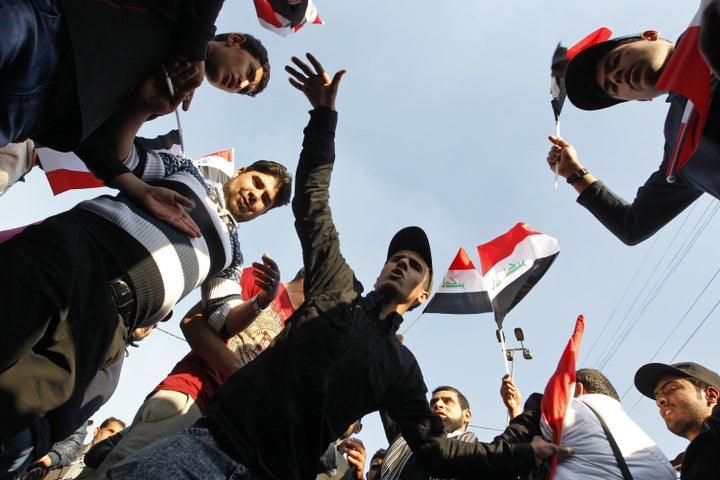 Not all former diplomats see Trump's nepotistic governing arrangement through the lens of foreign nations.
"Actually I would compare it to what I've seen in Washington," Ambassador John Herbst, who headed the embassy in Uzbekistan from 2000 to 2003 and in Ukraine from 2003 to 2006, told HuffPost.
Herbst is right: The U.S. has its own long tradition of political nepotism. President George Washington was opposed to nepotism, but his successor, John Adams, appointed his son John Quincy Adams as minister to Prussia. Unlike Kushner and Ivanka Trump, John Quincy Adams had already, perhaps against his wishes, worked as minister to the Netherlands during Washington's administration. "I rather wish it had not been made at all," Adams lamented about the Netherlands posting. Later, President John F. Kennedy appointed his brother Robert as attorney general.
When President Bill Clinton tapped his wife, Hillary Clinton, to lead an effort to reform health care in 1993, conservative and medical industry groups charged that her appointment violated either a 1967 anti-nepotism law or a federal advisory committee law requiring public meetings. But two appeals court judges ruled that Hillary Clinton's White House role was not a violation of the anti-nepotism law. The decision stated that the nepotism law probably did not apply to White House adviser positions, particularly if they were unpaid.
"The anti-nepotism statute, moreover, may well bar appointment only to paid positions in government," D.C. Circuit Court Judges Laurence Silberman and Stephen Williams wrote in their 1993 decision. "Thus, even if it would prevent the President from putting his spouse on the federal payroll, it does not preclude his spouse from aiding the President in the performance of his duties."
The Department of Justice's Office of Legal Counsel made the same argument in a 14-page memo rationalizing Trump's appointment of his son-in-law as a White House adviser. The legal counsel also argued that a subsequent law providing the president with unilateral hiring authority in the White House superseded the possibility of the nepotism law restricting the employment of children or in-laws.
Or, as Eric Trump, the co-head of the president's multibillion-dollar international business, puts it, "Nepotism is kind of a factor of life."
Popular in the Community