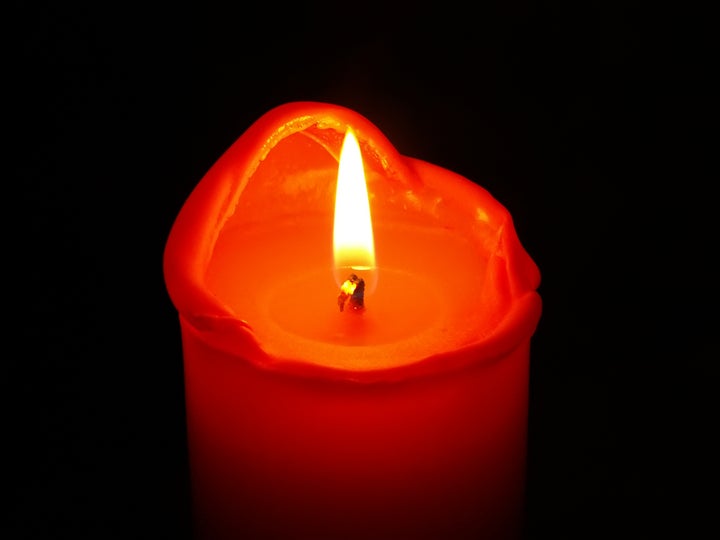 Co-authored with Darby Collins-Smith, daughter of the late LeRoy Collins, who was the first Director of the Community Relations Service in the Johnson Administration and also served as Governor of Florida. She is the mother of an adult transgender daughter.
The numbers bear out this disturbing trend. After the Presidential Election, there was a spike in hate crimes. The Southern Poverty Law Center counted 867 reports of harassment or intimidation in the ten days after the election, many of which invoked Trump's name. Even prior to the elections, there had been concerning data as the FBI reported in November 2016, a 67% increase in anti-Muslim hate crimes in 2015.
On January 11, a local Greenwich Connecticut public official was arrested and charged with sexual assault when he pinched a woman's groin area and allegedly, said, "I love this new world, I no longer have to be politically correct." Hate crimes are generally despicable incidents where the vulnerable are preyed upon. These often open acts of bias are also sent as a message to the broader community that a subgroup of community members are not safe. We also know that significant increases in school bullying, vile hate terms online and graffiti are predictive of actual physical violence.
As Donald Trump took the Oath of the Presidency last Friday and Alabama Senator Jeff Sessions will likely be confirmed to be the next Attorney General, the country faces extreme anxiety on hate violence. As the Director of the Community Relations Service, (CRS) for President Obama and the daughter of the first CRS Director LeRoy Collins under President Lyndon Johnson, we think it critical to highlight the urgent need to take an immediate non-partisan stand against hate crimes. CRS is the agency within the United States Department of Justice dedicated to preventing and responding to hate crimes based on race, color, national origin, gender, gender identity, sexual orientation, religion and disability. CRS Conciliators work tirelessly with communities throughout the country through training to raise cultural awareness, facilitating dialogue to elicit understanding, mediating to alleviate conflict and providing technical assistance to increase security and harmony.
President George W. Bush did something that should serve as a guidepost for the Trump Administration. After September 11, 2001, there were numerous incidents where people targeted Muslims for hate crimes. One of the most heinous was the September 15, 2001 murder of Balbir Singh Sodhi, a Sikh man mistaken for Muslim, by his killer who was "going to go out and shoot some towel-heads" the day of the attacks. Six days after 9/11, President Bush visited a mosque, the Islamic Center of Washington where he passionately denounced the harassment of Arabs and Muslim in the United States while honoring Islam.
Bush stayed on that message when addressing the nation and the world. In his September 20, 2001 address to the Joint Session of the 107th Congress, the President stated, "I also want to speak tonight directly to Muslims throughout the world. We respect your faith. It's practiced freely by many millions of Americans, and by millions more in countries that America counts as friends." President Bush showed courageous leadership through thoughtful words and deeds as the leader of the free world in navigating a difficult time in our country's history.
In her Huffington Post piece, Wisconsin Senator Tammy Baldwin said, "That is why I am calling on President-elect Donald Trump to follow through on his call for perpetrators of hate violence to "stop it" by prioritizing stronger investments in the Justice Department's Community Relations Service and Civil Rights Division." Senator Baldwin called for prioritizing stronger investment in CRS and the Civil Rights Division in negotiating a final funding bill for fiscal year 2017 and developing the fiscal year 2018 budget.
Now that Trump is in office, he has the opportunity to call for mutual respect and take actions that will increase harmony and minimize retribution. The Trump Administration can invest in the Community Relations Service to help prevent and respond to hate crimes. We also hope and expect that President Trump nominates someone as soon as possible who has passion and expertise to the position of CRS Director. We would then ask the Senate to quickly confirm the nominee, so that the agency is at full strength.
Citizens take their cues of what is appropriate behavior from their elected leaders. When conciliators from CRS show up in a community it sends a message that the federal government and its leaders care about how individuals who have been marginalized are treated. Communities are at their best when those most vulnerable are protected. President Trump has the opportunity this very moment to send a strong first message as President to unite rather than divide us.
Calling all HuffPost superfans!
Sign up for membership to become a founding member and help shape HuffPost's next chapter
BEFORE YOU GO